No­var­tis backs eye drop mak­er in $20M round, meds to fill gap left by Eylea/Lu­cen­tis
Eye-ob­sessed No­var­tis, in a syn­di­cate with oth­er in­vestors, has backed a $20 mil­lion round for Swiss biotech Oculis. The hope is to see the com­pa­ny's ex­per­i­men­tal eye drops even­tu­al­ly snag a chunk of the mar­ket that drugs like Eylea and Lu­cen­tis have failed to cap­ture.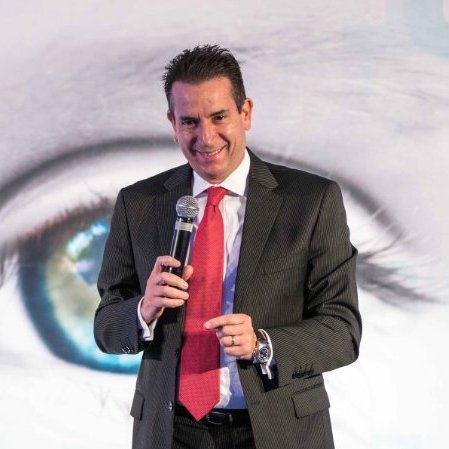 The 15-year-old com­pa­ny is work­ing on a top­i­cal ver­sion of the well-known steroid dex­am­etha­sone with the goal of de­liv­er­ing the drug via eye drops. The prod­uct can­di­date, which the com­pa­ny is call­ing OC-118, is be­ing de­vel­oped us­ing Oculis' nov­el plat­form called "sol­u­bi­liz­ing nanopar­ti­cle" tech­nol­o­gy, or SNP. This tech­nol­o­gy, the com­pa­ny hopes, can boost the drug's abil­i­ty to reach the front and the back of the eye — some­thing that pre­vi­ous drugs haven't achieved un­less de­liv­ered via nee­dle to the eye.
De­liv­er­ing dex­am­etha­sone top­i­cal­ly could be sig­nif­i­cant for pa­tients with di­a­bet­ic mac­u­lar ede­ma (DME), the pa­tient group Oculis is first tar­get­ing. Along with a slew of oth­er symp­toms di­a­bet­ics en­dure, mac­u­lar ede­ma is one of those com­pli­ca­tions that can arise over the course of a di­a­bet­ic's life. The con­di­tion in­volves swelling of the reti­na due to leak­ing flu­ids from blood ves­sels, and it af­fects about 7% of cur­rent di­a­bet­ics and 25% of di­a­bet­ics who have had the dis­ease for 20 years or longer. DME is al­so the lead­ing cause of blind­ness in young adults in de­vel­oped coun­tries.
Right now, there are four ap­proved drugs that can treat DME: Eylea, Lu­cen­tis, Ozur­dex, and Ilu­vien. To reach the back of the eye where the drug is need­ed, the meds have had to be for­mu­lat­ed as in­jecta­bles.
"The down­side is hav­ing a nee­dle in the eye," Oculis' CEO Ri­ad Sherif tells me. He al­so adds that these in­jectable drugs re­quire fre­quent trips to spe­cial­ists.
If OC-118 works, it would be the first eye drop prod­uct that pa­tients could take home and use to treat them­selves. And Sherif es­ti­mates that it could cap­ture 25-30% of the DME mar­ket.
"This is the holy grail if it works," Sherif said. "It would mean a com­plete­ly new era of treat­ment, and it would be trans­for­ma­tive for eye care."
OC-118 is cur­rent­ly in a Phase IIb tri­al to test for im­prove­ment in vi­su­al acu­ity and re­duc­tion of cen­tral mac­u­lar thick­ness in DME pa­tients. Oculis is al­so ad­vanc­ing OC-118 in oth­er oph­thalmic in­di­ca­tions.
The new cash from this round came from No­var­tis Ven­ture Fund, Bay City Cap­i­tal, and Piv­otal bioVen­ture Part­ners, along with ex­ist­ing in­vestors.
Sherif, who is still new in the CEO seat, came along with the fi­nanc­ing. He comes from No­var­tis Ven­ture Fund, where he was an en­tre­pre­neur-in-res­i­dence. But he tells me a No­var­tis-ap­point­ed CEO was not nec­es­sar­i­ly part of the deal.
"It was not an oblig­a­tion at all, it was more my­self be­ing re­al­ly ex­cit­ed about this tech­nol­o­gy, the med­ical need, and ex­cit­ed about what the team has been able to do," said Sherif, who for­mer­ly served as an area pres­i­dent at glob­al eye care com­pa­ny Al­con. "It mo­ti­vat­ed me to move on to some­thing new."
Fund­ing Oculis makes sense for No­var­tis' ven­ture arm, as the drug­mak­er has made a point to build its eye drug pipeline and ex­per­tise in the field. The com­pa­ny has a strong in­ter­est in oph­thal­mol­o­gy, and its block­buster Eylea ri­val RTH258 has been tout­ed as a $1-bil­lion-plus drug for wet age-re­lat­ed mac­u­lar de­gen­er­a­tion.
Oculis is re­lo­cat­ing its head­quar­ters from Ice­land to Switzer­land, al­though R&D will re­main in Ice­land.