Eye-obsessed Novartis, in a syndicate with other investors, has backed a $20 million round for Swiss biotech Oculis. The hope is to see the company's experimental eye drops eventually snag a chunk of the market that drugs like Eylea and Lucentis have failed to capture.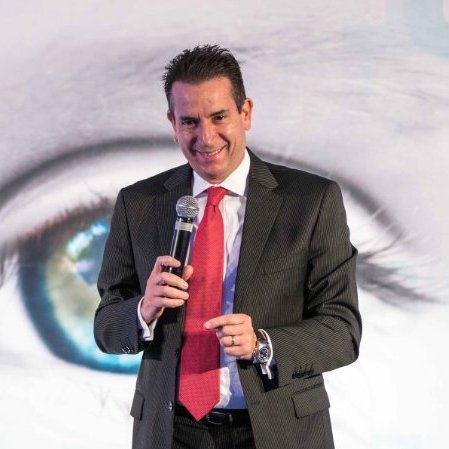 The 15-year-old company is working on a topical version of the well-known steroid dexamethasone with the goal of delivering the drug via eye drops. The product candidate, which the company is calling OC-118, is being developed using Oculis' novel platform called "solubilizing nanoparticle" technology, or SNP. This technology, the company hopes, can boost the drug's ability to reach the front and the back of the eye — something that previous drugs haven't achieved unless delivered via needle to the eye.
Delivering dexamethasone topically could be significant for patients with diabetic macular edema (DME), the patient group Oculis is first targeting. Along with a slew of other symptoms diabetics endure, macular edema is one of those complications that can arise over the course of a diabetic's life. The condition involves swelling of the retina due to leaking fluids from blood vessels, and it affects about 7% of current diabetics and 25% of diabetics who have had the disease for 20 years or longer. DME is also the leading cause of blindness in young adults in developed countries.
Right now, there are four approved drugs that can treat DME: Eylea, Lucentis, Ozurdex, and Iluvien. To reach the back of the eye where the drug is needed, the meds have had to be formulated as injectables.
"The downside is having a needle in the eye," Oculis' CEO Riad Sherif tells me. He also adds that these injectable drugs require frequent trips to specialists.
If OC-118 works, it would be the first eye drop product that patients could take home and use to treat themselves. And Sherif estimates that it could capture 25-30% of the DME market.
"This is the holy grail if it works," Sherif said. "It would mean a completely new era of treatment, and it would be transformative for eye care."
OC-118 is currently in a Phase IIb trial to test for improvement in visual acuity and reduction of central macular thickness in DME patients. Oculis is also advancing OC-118 in other ophthalmic indications.
The new cash from this round came from Novartis Venture Fund, Bay City Capital, and Pivotal bioVenture Partners, along with existing investors.
Sherif, who is still new in the CEO seat, came along with the financing. He comes from Novartis Venture Fund, where he was an entrepreneur-in-residence. But he tells me a Novartis-appointed CEO was not necessarily part of the deal.
"It was not an obligation at all, it was more myself being really excited about this technology, the medical need, and excited about what the team has been able to do," said Sherif, who formerly served as an area president at global eye care company Alcon. "It motivated me to move on to something new."
Funding Oculis makes sense for Novartis' venture arm, as the drugmaker has made a point to build its eye drug pipeline and expertise in the field. The company has a strong interest in ophthalmology, and its blockbuster Eylea rival RTH258 has been touted as a $1-billion-plus drug for wet age-related macular degeneration.
Oculis is relocating its headquarters from Iceland to Switzerland, although R&D will remain in Iceland.
---
The best place to read
Endpoints News

? In your inbox.

Comprehensive daily news report for those who discover, develop, and market drugs. Join 51,000+ biopharma pros who read Endpoints News by email every day.

Free Subscription
---
---
---