No­var­tis backs Gami­da Cell's $40M raise to fund a loom­ing PhI­II study, mar­ket­ing and man­u­fac­tur­ing prep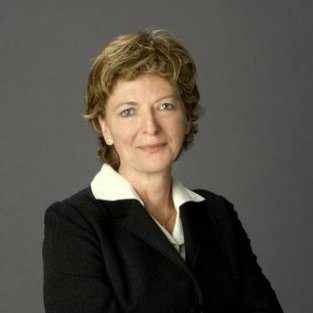 Yael Mar­golin, Gami­da CEO
Is­rael's Gami­da Cell now has the cash it needs to ex­e­cute on a late-stage tri­al for its ex­per­i­men­tal cell graft, which it hopes can be OK'd for use when the right bone mar­row donor can't be found for pa­tients suf­fer­ing from leukemia and lym­phoma.
Long­time backer No­var­tis jumped back in on this raise, join­ing lead in­vestor Shav­it Cap­i­tal along with new in­vestors VMS In­vest­ment Group and Is­rael Biotech Fund and cur­rent in­vestors Clal Biotech­nol­o­gy In­dus­tries and Is­rael Health­Care Ven­tures.
Gami­da Cell has been de­vel­op­ing a cell graft that is made up of stem cells, prog­en­i­tor cells as well as den­drit­ic cells ex­tract­ed from the um­bil­i­cal cord. And it's at­tract­ed the care­ful at­ten­tion of No­var­tis, which has passed on op­tions to buy the com­pa­ny but re­mains a large in­vestor in it.
The biotech says that it not on­ly has the cash to do the Phase III, it can al­so lay the foun­da­tion for a mar­ket­ing cam­paign, com­plete man­u­fac­tur­ing prep and start to ex­pand its pres­ence in the US in the lead up to what it hopes will be a pos­i­tive out­come. The FDA hand­ed the biotech its break­through ther­a­py des­ig­na­tion for this ther­a­py re­cent­ly to help speed it through the reg­u­la­to­ry process.
Gami­da Cell CEO Yael Mar­golin not­ed:
"With this fi­nanc­ing, we are well-po­si­tioned to com­plete the Phase 3 clin­i­cal tri­al of NiCord with the goal of bring­ing this lead prod­uct can­di­date to mar­ket and fill­ing an im­por­tant un­met need in bone mar­row trans­plan­ta­tion for blood can­cer pa­tients who can­not rapid­ly find a ful­ly matched donor."