No­var­tis boasts a big new ad­van­tage for Cosen­tyx as da­ta in­di­cate the block­buster can mod­i­fy pso­ri­a­sis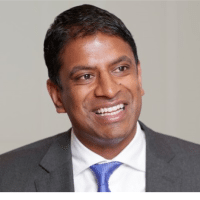 Vas Narasimhan
No­var­tis got a big lead on the fast-chang­ing pso­ri­a­sis mar­ket when it grabbed an ap­proval for Cosen­tyx more than 18 months ago, putting it well ahead of ri­vals rush­ing through late-stage pro­grams. Now, the phar­ma gi­ant $NVS is look­ing to con­sol­i­date its hold on the lead role for new ther­a­pies with some re­mark­able da­ta sug­gest­ing the drug could act as a dis­ease mod­i­fi­er for a sig­nif­i­cant group of pa­tients.
In new da­ta pre­sent­ed to­day, in­ves­ti­ga­tors say Cosen­tyx "may mod­i­fy the course of mod­er­ate-to-se­vere pso­ri­a­sis lead­ing to long-term, treat­ment-free skin clear­ance." And that's a first for any IL-17A ther­a­py.
New da­ta show that in a full year fol­low­ing the end of treat­ment, 21% of pa­tients re­tained clear skin. Af­ter two years, 10% were able to re­main symp­tom free.
No­var­tis al­so con­clud­ed that the da­ta in­di­cate that an ear­li­er start to ther­a­py im­proves a shot at dis­ease mod­i­fi­ca­tion.
That's a big deal in this field. Cosen­tyx broke the $1 bil­lion rev­enue mark last year as Eli Lil­ly lined up an ap­proval for Taltz and Valeant man­aged an OK for Siliq. Siliq, though, comes with a black box warn­ing on sui­ci­dal think­ing. The next big en­try here will like­ly be from J&J, which on­ly a few days ago re­port­ed its fi­nal har­vest of pos­i­tive Phase III da­ta for guselkum­ab.
No­var­tis now has some added da­ta that will help keep sales rev­enue point­ed north.
"These re­sults sug­gest that Cosen­tyx may go be­yond sim­ply treat­ing symp­toms and could ac­tu­al­ly mod­i­fy the course of pso­ri­a­sis, and high­lights the need for fur­ther in­ves­ti­ga­tion in­to ear­ly in­ter­ven­tion," said Vas Narasimhan, Glob­al Head, Drug De­vel­op­ment and Chief Med­ical Of­fi­cer, No­var­tis. "Be­ing able to change the course of dis­ease is the ul­ti­mate goal of treat­ment, which is why we are in­vest­ing in the STEPIn tri­al to fur­ther un­der­stand the dis­ease mod­i­fy­ing abil­i­ty of Cosen­tyx in pso­ri­a­sis."