No­var­tis bur­nish­es prospects for its big asth­ma drug with pos­i­tive PhI­II da­ta from a sim­i­lar treat­ment
No­var­tis has some good news to share on the asth­ma front as it sets the scene for a block­buster Phase III read­out.
The star to­day is low dose QMF149, a com­bo of the long-act­ing be­ta ag­o­nist (LA­BA) in­da­caterol ac­etate and the cor­ti­cos­teroid mometa­sone furoate. The once-dai­ly in­hala­tion beat a cor­ti­cos­teroid monother­a­py on all pri­ma­ry and sec­ondary end­points, in­clud­ing forced ex­pi­ra­to­ry vol­ume and asth­ma con­trol as mea­sured by a ques­tion­naire.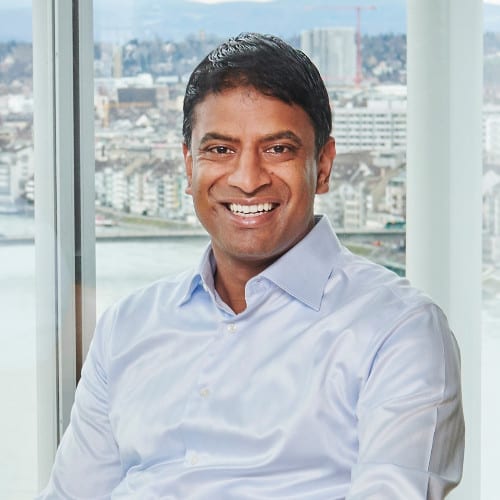 Vas Narasimhan Linkedin
The QUARTZ study rep­re­sents a pre­lude to much more sig­nif­i­cant re­sults for QVM149, one of sev­en po­ten­tial block­busters CEO Vas Narasimhan has tapped for 2019 (with 18 more to fol­low in the years to come). QVM149 is a triple that adds a long-act­ing mus­carinic re­cep­tor an­tag­o­nist (LAMA) to the two ac­tive in­gre­di­ents in QMF149. Both the triple and the dou­ble are de­liv­ered with the Breezhaler de­vice, which No­var­tis has used for COPD.
Just days ago, No­var­tis teased some Phase II da­ta show­ing that QVM149 beat Ad­vair — the stan­dard-of-care and one of Glax­o­SmithK­line's big mon­ey mak­ers for years — head-to-head. In­ves­ti­ga­tors not­ed that both dos­es of the drug notched sta­tis­ti­cal­ly sig­nif­i­cant im­prove­ments of peak FEV1 com­pared to twice-​dai­ly sal­me­terol/flu­ti­ca­s­one pro­pi­onate.
For the 12-week tri­al with QMF149, on the oth­er hand, lung func­tion was mea­sured by trough FEV1 — tak­en ap­prox­i­mate­ly 24 hours af­ter the last ad­min­is­tra­tion of the drug, as op­posed to with­in a few hours in peak FEV1. The least squares mean treat­ment dif­fer­ence was 0.182 L, (95% CI: 0.148, 0.217; p < 0.001). There were al­so im­prove­ments in evening peak ex­pi­ra­to­ry flow of 26.1 L/min com­pared to MF alone (95% CI, 21.0, 31.2).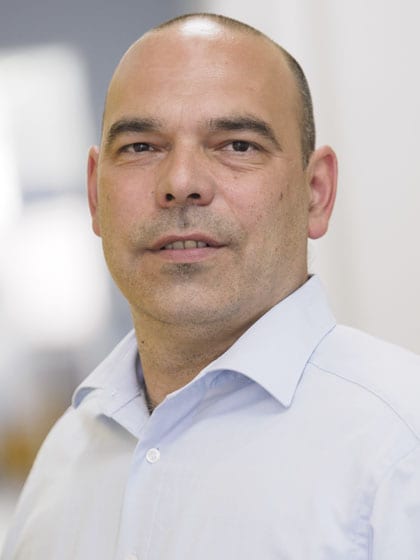 Oliv­er Ko­rn­mann IKF Pneu­molo­gie Frank­furt
In terms of asth­ma con­trol, pa­tients on the com­bo scored an av­er­age of 0.218 low­er on a 7-point ques­tion­naire than the com­para­tor arm af­ter 12 weeks (95% CI: -0.293, -0.143; p < 0.001). In ad­di­tion, a greater pro­por­tion among them had an im­prove­ment of or above 0.5 on the ques­tion­naire, which tracks symp­toms. (74.7% vs 64.9%, re­spec­tive­ly; odd ra­tio: 1.69, 95% CI: 1.23, 2.33).
"Fixed-dose com­bi­na­tion in­halers may of­fer ad­van­tages to peo­ple with asth­ma by sim­pli­fy­ing com­plex in­haler reg­i­mens, es­pe­cial­ly when they can be dosed once dai­ly which can there­fore fur­ther re­duce the bur­den of the dis­ease," said Oliv­er Ko­rn­mann at the Uni­ver­si­ty Hos­pi­tal Mainz, Ger­many.
No­var­tis has sub­mit­ted both QMF149 and QVM149 to the EMA for re­view while ex­pect­ing late-stage da­ta on QVM149.
---
Im­age: No­var­tis