No­var­tis makes it of­fi­cial: Al­con is mov­ing its HQ from Texas to Gene­va ahead of a spin­off
Al­con is los­ing its Texas ac­cent.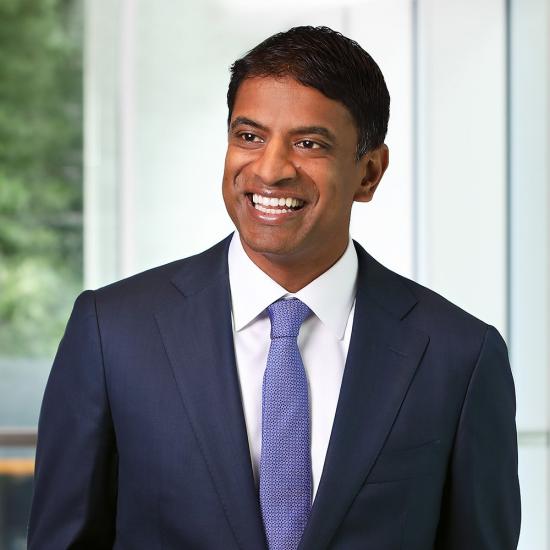 Vas Narasimhan
No­var­tis $NVS CEO Vas Narasimhan put out the word this morn­ing that the Basel-based phar­ma gi­ant is mov­ing Al­con's head­quar­ters to Gene­va — ahead of a planned spin­off and pub­lic list­ing next year.
Af­ter the move the big No­var­tis eye care di­vi­sion will have up to 700 peo­ple based in the tax-friend­ly Swiss can­ton, which al­ready hosts a large re­gion­al group. And Al­con will make its cur­rent head­quar­ters in Fort Worth, Texas a di­vi­sion of the com­pa­ny.
The re­struc­tur­ing at Al­con is de­signed to bur­nish the com­pa­ny's at­trac­tive­ness to in­vestors, who will be asked to buy in on the stock. For­mer CEO Joe Jimenez had tried to talk up the val­ue of a com­pa­ny Daniel Vasel­la paid $52 bil­lion for in 2011. But af­ter Al­con found it­self in a down­ward tra­jec­to­ry that first had to be re­versed ahead of a spin­off, an­a­lysts tend to as­sign a val­ue of around $15 bil­lion to $25 bil­lion.
Get­ting Al­con off its back is a key part of Narasimhan's plan to con­cen­trate on new drug de­vel­op­ment, with an added vi­sion of carv­ing out a phar­ma fu­ture more re­liant on cut­ting edge da­ta and dig­i­tal tech­nolo­gies.
That mes­sage, though, has been bad­ly scram­bled by the US po­lit­i­cal scan­dal that erupt­ed af­ter it emerged that No­var­tis had paid Don­ald Trump's lawyer, Michael Co­hen, $1.2 mil­lion. But you can be sure that's where Narasimhan will stay fo­cused.