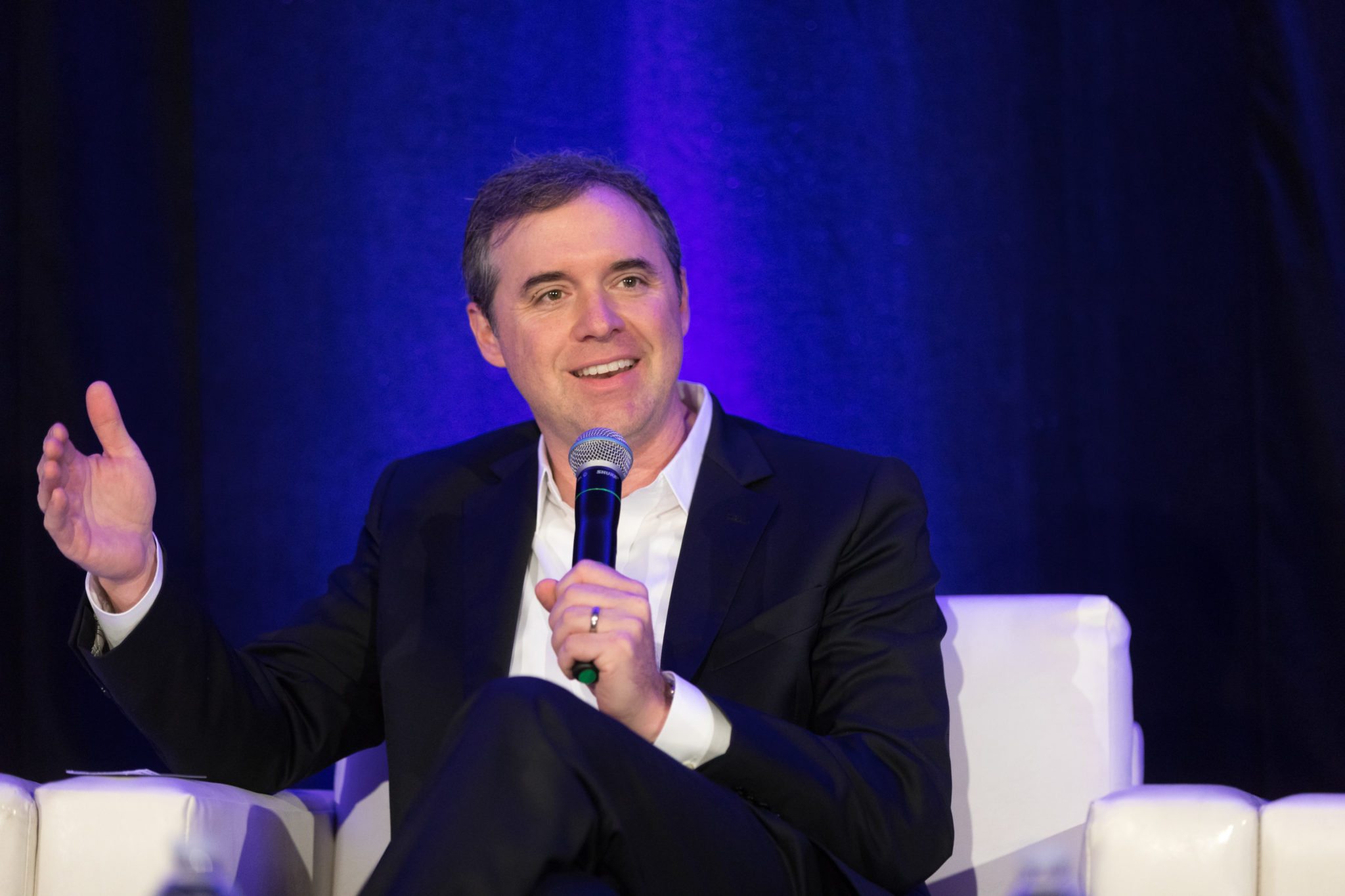 Jay Bradner (Jeff Rumans for Endpoints News)
No­var­tis part­ners with the Gates Foun­da­tion on one of the Holy Grails in gene ther­a­py: a sim­ple, in vi­vo ap­proach to cur­ing sick­le cell dis­ease
Hav­ing helped ush­er in a "new era" of sick­le cell dis­ease treat­ment with Adakveo, No­var­tis has set its sights on an even high­er goal: a cu­ra­tive, rel­a­tive­ly low cost, once-and-done in vi­vo gene ther­a­py that can work in de­vel­op­ing coun­tries.
Tap­ping in­to the cof­fers of the Bill & Melin­da Gates Foun­da­tion, the phar­ma gi­ant says it will de­ploy its drug dis­cov­ery and gene ther­a­py ex­perts in search of a prod­uct that can cater to re­gions with less re­sources. And they're us­ing to­day's an­nounce­ment to open its doors to any oth­er groups that would like to pitch in.
Jay Brad­ner, who heads up the No­var­tis In­sti­tutes for Bio­Med­ical Re­search, tells End­points News that this col­lab­o­ra­tion dates back 5 years, when the phar­ma gi­ant mapped out a sick­le cell strat­e­gy run­ning the gamut from ac­cess to cur­rent­ly avail­able meds to an ex vi­vo gene edit­ed stem cell ap­proach to cur­ing sick­le cell dis­ease, now in the clin­ic.
"It's our job to look around the cor­ner and imag­ine what the next wave of tech­nol­o­gy might be," he says, "and this part­ner­ship with the Gates Foun­da­tion re­flects one piece of that for­ward-think­ing strat­e­gy — to imag­ine a sin­gu­lar ther­a­peu­tic in­fu­sion of vi­ral gene ther­a­py to cure this dis­ease." They've learned a lot about CRISPRed ap­proach­es, which are tough to pull off in the most so­phis­ti­cat­ed med­ical cen­ters. Now they want to de­vel­op tech that could be used prac­ti­cal­ly any­where, in­clud­ing the poor­est coun­tries in Africa, Asia and Latin Amer­i­ca, which have lit­tle in terms of ba­sic hos­pi­tal in­fra­struc­ture.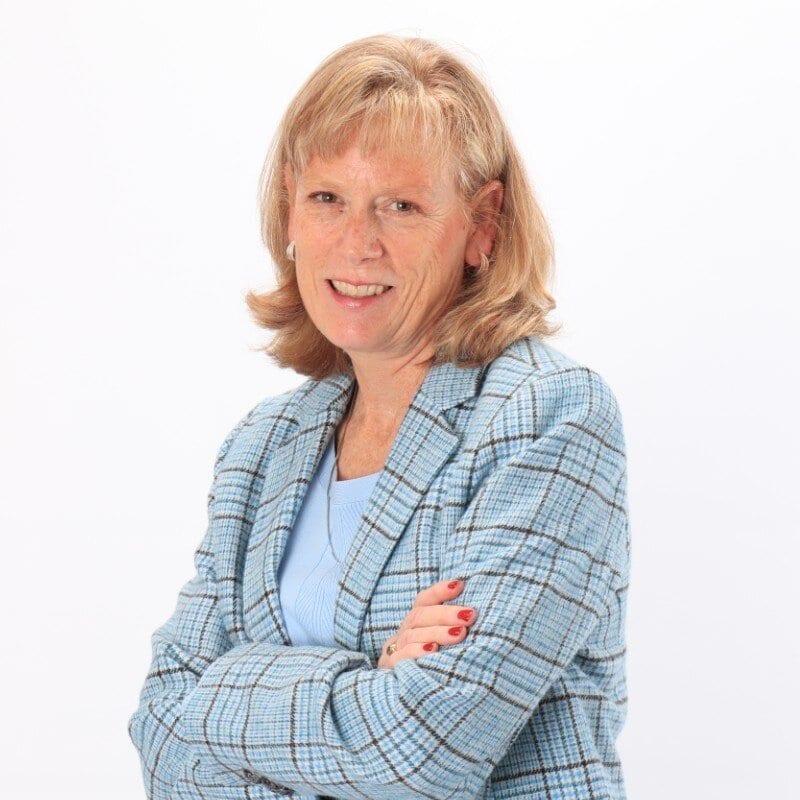 Sue Steven­son
"Gene ther­a­py is al­ways about de­liv­ery," notes Sue Steven­son, the ex­ec­u­tive di­rec­tor of hema­tol­ogy at NI­BR, as in­ves­ti­ga­tors look to cor­rect or re­pair a mu­tant gene, or in­sert a new one to do the job that was in­tend­ed. "The first step is go­ing to be fig­ur­ing out the best way to de­liv­er vi­ral vec­tors to the stem cells in vi­vo with a sin­gle ad­min­is­tra­tion."
NI­BR will now have em­bed­ded labs ded­i­cat­ed to the task.
That's a big, lengthy task, and it's play­ing out as the lead­ers in the ex vi­vo side of R&D have ex­pe­ri­enced a line­up of com­plex chal­lenges and safe­ty threats that have de­layed the ar­rival of the pi­o­neers, in some cas­es rais­ing doubts as to whether they can ever make it to the mar­ket in af­flu­ent coun­tries.
The new part­ners are un­veil­ing their col­lab­o­ra­tion just a day af­ter blue­bird bio, which has one of the lead­ing gene ther­a­pies in the space, re­vealed it had halt­ed sick­le cell tri­als for Lenti­Glo­bin — in­clud­ing a Phase III — in or­der to in­ves­ti­gate two new se­ri­ous side ef­fects among pa­tients in the pro­gram.
Blue­bird's ap­proach, like the CRISPR pro­grams un­der de­vel­op­ment at Ed­i­tas and Ver­tex/CRISPR Ther­a­peu­tics, in­volves tak­ing stem cells from pa­tients and en­gi­neer­ing them ex vi­vo be­fore in­fus­ing the gene edit­ed cells back in­to pa­tients.
Bio­phar­ma com­pa­nies, doc­tors and pa­tients placed high hopes on these drugs be­cause those cur­rent­ly on the mar­ket — in­clud­ing No­var­tis' P-se­lectin-bind­ing Adakveo and Glob­al Blood Ther­a­peu­tics' sick­le he­mo­glo­bin poly­mer­iza­tion in­hibitor Oxbry­ta — on­ly re­duce the fre­quen­cy of painful va­so-oc­clu­sive crises but can't ful­ly pro­tect pa­tients from them, or the cu­mu­la­tive or­gan dam­age they can cause.
The fo­cus re­search team with­in NI­BR will now put all its ef­forts to com­ing up with an idea for a gene ther­a­py that can "be ad­min­is­tered once, di­rect­ly to the pa­tient, with­out the need to mod­i­fy the cells in a lab."
"Gene ther­a­pies might help end the threat of dis­eases like sick­le cell, but on­ly if we can make them far more af­ford­able and prac­ti­cal for low-re­source set­tings," Trevor Mundel, pres­i­dent of glob­al health at the Gates Foun­da­tion, added. "What's ex­cit­ing about this project is that it brings am­bi­tious sci­ence to bear on that chal­lenge. It's about treat­ing the needs of peo­ple in low­er-in­come coun­tries as a dri­ver of sci­en­tif­ic and med­ical progress, not an af­ter­thought."
It's the same phi­los­o­phy un­der­ly­ing the grant it gave In­tel­lia Ther­a­peu­tics, which is di­vert­ing from its CRISPR peers to re­search an in vi­vo way to ed­it stem cells.
The group didn't dis­close just how much re­search fund­ing it's hand­ing to No­var­tis, but says it will lend its "long his­to­ry and ex­pe­ri­ence in glob­al health to this col­lab­o­ra­tion."
No­tably, No­var­tis — whose first gene ther­a­py, spinal mus­cu­lar at­ro­phy treat­ment Zol­gens­ma, holds the du­bi­ous ti­tle of the world's most ex­pen­sive drug — says it will be bound by spe­cif­ic pro­vi­sions to sup­port glob­al ac­cess to any re­sult­ing med­i­cines.