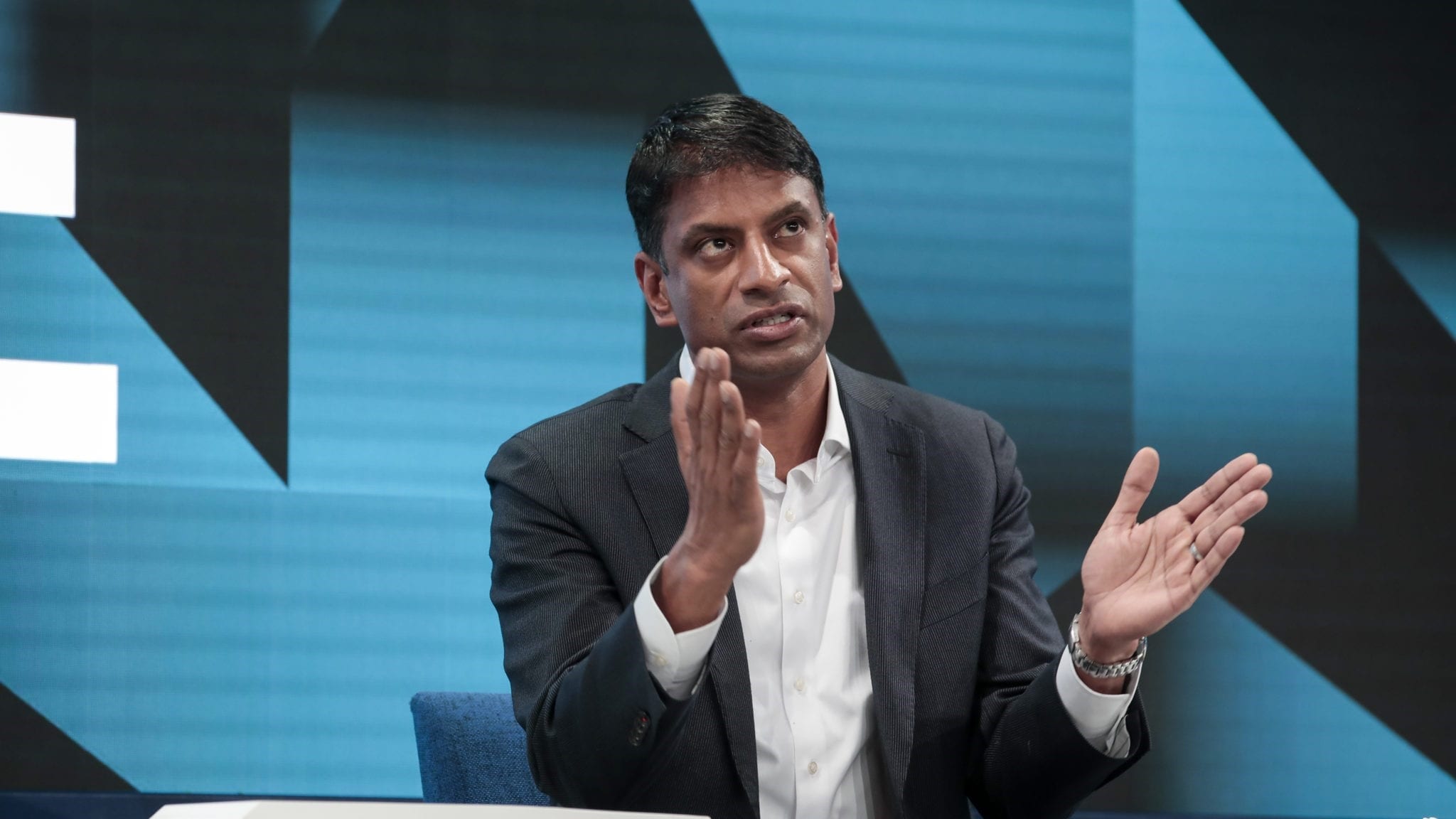 Vas Narasimhan, Novartis CEO (Getty Images)
No­var­tis' Q4 earn­ings cloud­ed by reg­u­la­to­ry set­backs on in­clisir­an, Zol­gens­ma
When No­var­tis CEO Vas Narasimhan hops on the phone with in­vestors at 8 a.m. Tues­day, he will do so with his com­pa­ny al­ready 4 points in the red.
The cul­prit? Reg­u­la­to­ry de­lays and set­backs that have im­ped­ed two of the Swiss phar­ma's ma­jor new drugs and made for a rocky Q4 re­port.
No­var­tis had planned to en­ter 2021 with an ap­proval in the bag for in­clisir­an, the RNAi heart drug they pur­chased for $9.7 bil­lion in 2019. In De­cem­ber, though, the FDA is­sued a sur­pris­ing com­plete re­sponse let­ter, which No­var­tis chalked up to "un­re­solved fa­cil­i­ty in­spec­tion-re­lat­ed con­di­tions." They em­pha­sized that there were no safe­ty or ef­fi­ca­cy is­sues, cast­ing the re­jec­tion as an­oth­er ca­su­al­ty of the FDA's in­abil­i­ty to con­duct on-site in­spec­tions in Eu­rope dur­ing the pan­dem­ic.
Still, the com­pa­ny has lit­tle of line of sight on when those is­sues might be re­solved, said Narasimhan, who al­so de­clined to pro­vide de­tails on the FDA's fa­cil­i­ty con­cerns.
"Large­ly the time­lines are out of our con­trol," Narasimhan told re­porters, per Reuters.
The drug, brand­ed as Leqvio, has been ap­proved in Eu­rope, how­ev­er, where the Big Phar­ma saw sig­nif­i­cant sales growth on an­oth­er one of its new po­ten­tial block­busters, the SMA gene ther­a­py Zol­gens­ma. Sales on the con­ti­nent eclipsed US sales through the sec­ond half of last year. Over­all, the gene ther­a­py col­lect­ed $567 mil­lion in Eu­rope and $459 mil­lion in the US.
No­var­tis, though, has yet to steer Zol­gens­ma from the long-run­ning reg­u­la­to­ry is­sues that emerged in the fall of 2019, when the com­pa­ny, still op­er­at­ing un­der a cloud of an FDA in­ves­ti­ga­tion, re­port­ed that the drug led to a form of neur­al tox­i­c­i­ty in an­i­mal mod­els. The FDA halt­ed the Zol­gens­ma tri­al for old­er adults.
Narasimhan said they ex­pect new an­i­mal da­ta to be ready be­tween the mid­dle and sec­ond half of this year. But the com­pa­ny will still face a longer road to ap­proval than they ini­tial­ly an­tic­i­pat­ed. In Sep­tem­ber, the agency re­quest­ed a new piv­otal study, push­ing No­var­tis fur­ther be­hind Roche and Bio­gen in a close­ly-con­test­ed SMA field.