No­var­tis vet named CMO at Rgenix; Oph­thotech pro­motes Sblendo­rio to CEO spot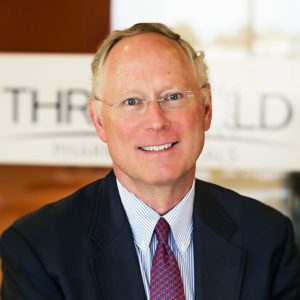 Harold "Bar­ry" Selick
→ UCSF hired Harold "Bar­ry" Sel­l­ick as its new vice chan­cel­lor to nur­ture in­ven­tions and bring new prod­ucts to the mar­ket at a more ad­vanced stage. And to that end he will su­per­vise proof-of-con­cept stud­ies for a range of drugs and de­vices.
→ Te­va an­nounced the ex­it of long­time CFO Eyal Desheh, feed­ing in­to spec­u­la­tion re­gard­ing the top-to-bot­tom re­or­ga­ni­za­tion of the com­pa­ny af­ter gener­ic drug prices be­gan to erode.
→ New York-based Rgenix named No­var­tis vet Roger Waltz­man as its chief med­ical of­fi­cer. The biotech works on an­ti­body ther­a­pies for can­cer.
→ In a sur­prise move for even the most hard-bit­ten com­pa­ny ob­servers, Sarep­ta CEO Ed Kaye an­nounced dur­ing Thurs­day's quar­ter­ly call with an­a­lysts that he'll be leav­ing lat­er this year.
→ Trou­bled Oph­thotech is mov­ing CEO David Guy­er to the ex­ec­u­tive chair­man's role while pro­mot­ing CFO Glenn P. Sblendo­rio to the CEO spot.
→ Karolin­s­ka De­vel­op­ment an­nounced that Chair­man Bo Jes­per Hansen and CEO Jim Van Heus­den have de­cid­ed to step down. Vik­tor Dr­vota has been pro­mot­ed to CEO.
→ Bio­gen vet Michael Cloo­nan has joined Sage Ther­a­peu­tics $SAGE as its new chief busi­ness of­fi­cer. In oth­er moves, Christo­pher Sil­ber was named se­nior vice pres­i­dent, clin­i­cal de­vel­op­ment, Paul Hodgkins is now vice pres­i­dent, health eco­nom­ics and out­comes re­search and val­ue demon­stra­tion and Frank Sanders was tapped as vice pres­i­dent, sales & mar­ket­ing. In ad­di­tion, Amy Schac­ter­le, has been pro­mot­ed to se­nior vice pres­i­dent, reg­u­la­to­ry af­fairs and qual­i­ty as­sur­ance.