No­vavax makes a case for a do-over on its failed RSV vac­cine — but it's an up­hill climb
Ten months af­ter No­vavax shares $NVAX were rout­ed by the fail­ure of its RSV F vac­cine in Phase III in old­er sub­jects, the biotech is look­ing for a do-over. And the ex­ec­u­tive crew is try­ing to make a case that it can suc­ceed where be­fore it failed bad­ly.
The com­pa­ny cob­bled to­geth­er topline claims on safe­ty and im­muno­genic­i­ty da­ta from a Phase II tri­al, some post hoc analy­sis from oth­er stud­ies, an as­ser­tion that an ad­ju­vant ap­proach would work bet­ter, and plans for a new mid-stage study to launch in old­er pa­tients next year as it built its case that it knows now how to move ahead with a new de­vel­op­ment plan that can suc­ceed in the wake of a nasty flop.
The re­hab cam­paign in­clud­ed a fo­cus on a 61% re­duc­tion in hos­pi­tal­iza­tions in COPD ex­ac­er­ba­tions found in the old da­ta. And CEO Stan­ley Er­ck in­sists that he has plen­ty on the ta­ble to at­tract a part­ner.
No­vavax gained sig­nif­i­cant­ly just days ago on the hint of Phase II suc­cess. But a come­back won't be easy. This evening its shares dropped 18%.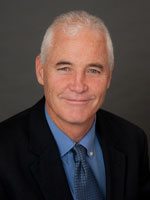 Gre­go­ry Glenn, No­vavax
The biotech's mar­ket cap was crushed last fall when the big Phase III in­volv­ing more than 11,000 peo­ple over the age of 60 failed to sig­nif­i­cant­ly pre­vent RSV-as­so­ci­at­ed low­er res­pi­ra­to­ry tract dis­ease or in­ci­dents of symp­to­matic res­pi­ra­to­ry dis­ease. That fail­ure led the com­pa­ny to re­struc­ture soon af­ter.
At the time the biotech's ex­ec­u­tive team thought that a mild RSV sea­son may have been to blame, even though they had ear­li­er seen no signs of such prob­lems.
The mar­ket hasn't been in a very for­giv­ing mood over the last two years when it comes to bad da­ta for big stud­ies. And No­vavax will have to con­tend with a group of crit­ics who glee­ful­ly dis­sect­ed the ear­li­er fail­ure.
"Since Sep­tem­ber, we have worked to con­firm that our RSV F Vac­cine elic­its a broad­ly neu­tral­iz­ing an­ti­body re­sponse. Through our E205 tri­al, we have demon­strat­ed ad­ju­vant strate­gies that mag­ni­fy and en­rich the qual­i­ty of that un­der­ly­ing an­ti­body re­sponse. When com­bined with the COPD da­ta seen in both E301 and E201, we be­lieve pro­tect­ing in­di­vid­u­als from COPD ex­ac­er­ba­tion presents a very ex­cit­ing path for­ward in old­er adults," said Gre­go­ry Glenn, pres­i­dent of R&D.