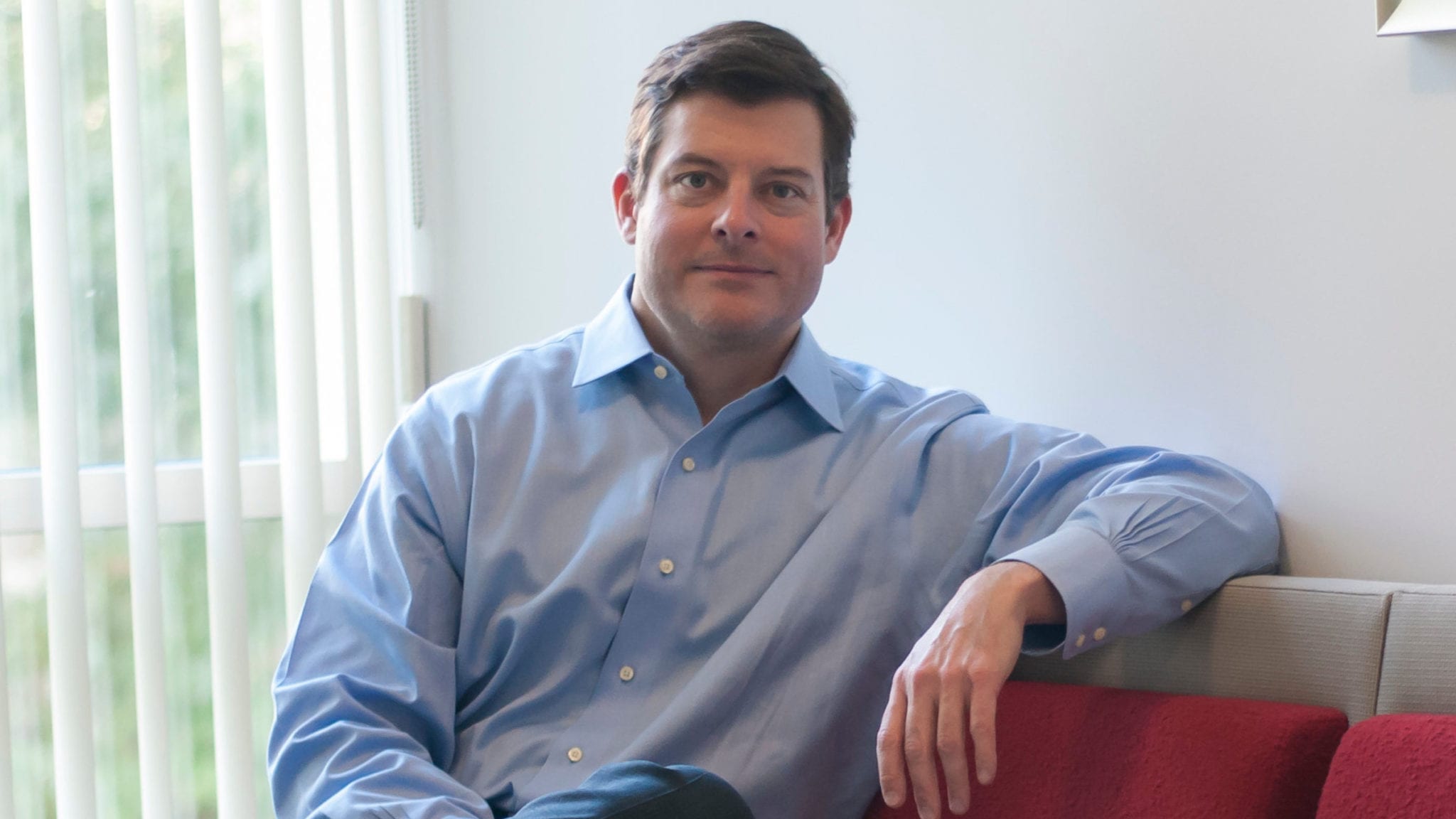 CEO Gregory Flesher (Reneo)
No­vo and Abing­worth back a $95M Se­ries B for Re­neo Phar­ma­ceu­ti­cals, which aims to treat dis­eases of the mi­to­chon­dria
Less than two years af­ter its com­ing-out par­ty with a $50 mil­lion launch round, Re­neo Phar­ma­ceu­ti­cals re­turned to the ven­ture well and reeled in some high-pro­file back­ers.
The San Diego-based biotech an­nounced the clos­ing of its $95 mil­lion Se­ries B on Wednes­day morn­ing, co-led by No­vo Ven­tures and Abing­worth, to sup­port its re­search in­to ge­net­ic mi­to­chon­dr­i­al dis­eases. Wednes­day's cash will give the com­pa­ny a three-year run­way, tak­ing them through the com­ple­tion of three ear­ly- to mid-stage tri­als for their lead pro­gram, REN001.
Gre­go­ry Flesh­er, the for­mer CEO of Novus Ther­a­peu­tics, is al­so join­ing Re­neo to steer the ship.
Re­turn­ing in­vestors in­clud­ed New En­ter­prise As­so­ci­ates, River­Vest Ven­ture Part­ners, Pap­pas Cap­i­tal and Lund­beck­fonden Ven­tures. In­vest­ing for the first time are Rock Springs Cap­i­tal, Ais­ling Cap­i­tal, Amzak Health and oth­ers.
REN001 is a PPAR-delta ag­o­nist be­ing stud­ied in pri­ma­ry mi­to­chon­dr­i­al my­opathies, fat­ty acid ox­i­da­tion dis­or­ders and McAr­dle dis­ease. All three con­di­tions are re­lat­ed to dif­fer­ent parts of mi­to­chon­dr­i­al func­tion, as pa­tients strug­gle with me­tab­o­liz­ing dif­fer­ent parts of food. Giv­en that mi­to­chon­dria pro­duce the en­er­gy need­ed for cells to thrive, the end re­sult is fa­tigue and hav­ing trou­ble do­ing any sort of phys­i­cal ac­tiv­i­ty for longer than a few min­utes.
Some­times, the en­er­gy lev­els are so low that the stress placed on the mus­cu­loskele­tal sys­tem and vi­tal or­gans can lead to oth­er dis­eases.
Flesh­er tells End­points News that REN001, a once-dai­ly pill, has the abil­i­ty to help cells ex­press cer­tain genes with­in the mi­to­chon­dria that in­crease a pa­tient's me­tab­o­lism. He em­pha­sized that the drug is not a gene ther­a­py, and the ul­ti­mate goal is to both in­crease the amount of mi­to­chon­dria that are re­plen­ished once the old ones die off, in ad­di­tion to boost­ing en­zyme pro­duc­tion with­in the en­er­gy cen­ters.
Though the mi­to­chon­dria are smart and can adapt to some short­com­ings ini­tial­ly, like us­ing dif­fer­ent start­ing points if a cer­tain area is de­fi­cient, ATP pro­duc­tion ends up ta­per­ing off af­ter those first few min­utes be­cause there's not enough build­ing blocks. In FAOD, the pa­tients can't process fat in­to fat­ty acids and then ATP, for ex­am­ple, and in McAr­dle dis­ease, they can't process glyco­gen in­to glu­cose, Flesh­er said.
"Any drug prod­uct or ther­a­peu­tic ap­proach that can ramp up one or more of the in­bound paths to cre­at­ing ATP can be re­al­ly help­ful for these pa­tients, and that's why we're ex­plor­ing mul­ti­ple sub­groups of pa­tients that can­not pro­duce ATP," Flesh­er said.
Re­neo is plan­ning on start­ing a dou­ble-blind­ed, place­bo-con­trolled Phase II in PMM ear­ly next year with the goal of en­rolling about 200 pa­tients. The pri­ma­ry end­point will in­volve some sort of walk test, mea­sur­ing how far and how long pa­tients can trav­el by foot, which has a di­rect cor­re­la­tion with dai­ly qual­i­ty of life. Da­ta will like­ly read out to­ward the end of the Se­ries B run­way, Flesh­er said.
The com­pa­ny is al­so run­ning two Phase Ib tri­als in FAOD and McAr­dle dis­ease, which will come out with da­ta some­time in late 2021 or ear­ly 2022.
"To have a strong in­vestor syn­di­cate … it re­al­ly is, I'd prob­a­bly not say stamp of ap­proval, but more a recog­ni­tion that the ther­a­peu­tic ap­proach, the modal­i­ty and the pa­tient pop­u­la­tion is im­por­tant, and peo­ple would like to see a prod­uct ap­proved," Flesh­er said.