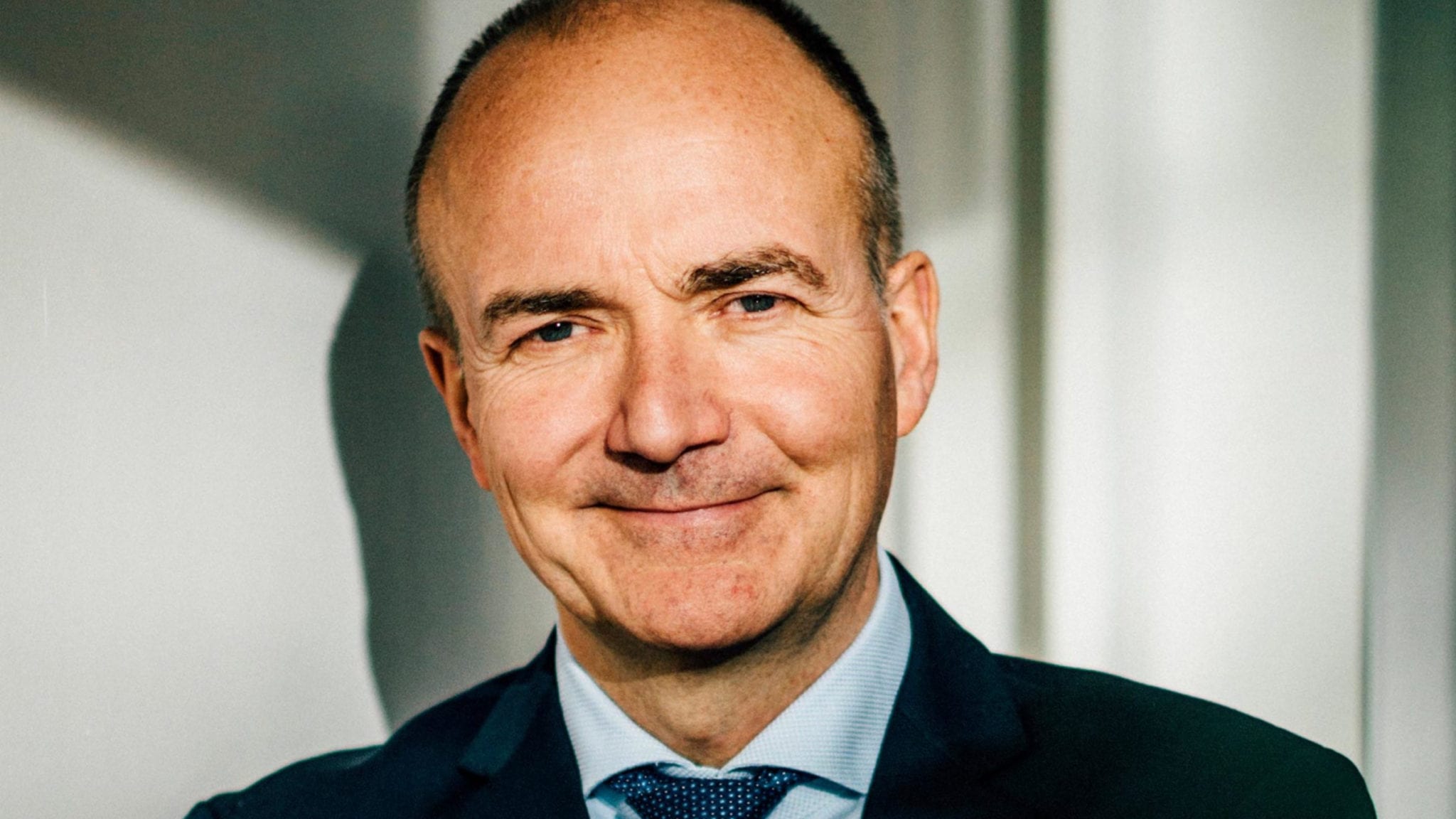 Jørgen Søberg Petersen, Hemab chairman (Novo Holdings)
No­vo Hold­ings in­vests in Hemab, a com­pa­ny go­ing against the he­mo­phil­ia gene ther­a­py grain with a plan for bis­pecifics
No­vo Hold­ings, the hold­ing com­pa­ny com­pris­ing No­vo Nordisk and man­ag­ing the No­vo Nordisk Foun­da­tion's as­sets, has made a new in­vest­ment through its seed cap­i­tal arm.
The in­cu­ba­tor No­vo Seeds is fund­ing a com­pa­ny called Hemab ApS, which is fo­cused on de­vel­op­ing bis­pe­cif­ic an­ti­bod­ies for rare bleed­ing dis­or­ders. Co-found­ed by two for­mer No­vo Nordisk ex­ecs in their he­mo­phil­ia R&D de­part­ment, Hemab is aim­ing for he­mo­phil­ia to be its first tar­get with re­lat­ed blood dis­eases to fol­low af­ter­ward.
Fi­nan­cial terms of the deal were not dis­closed, but Hemab chair­man and No­vo Hold­ings part­ner Jør­gen Søberg Pe­tersen told End­points News that No­vo Hold­ings is the sole in­vestor in the com­pa­ny. Hemab not­ed that it will be li­cens­ing IP from No­vo in or­der to de­vel­op its pro­grams, as well as a plat­form from the Dan­ish biotech Gen­mab to help the com­pa­ny pro­duce its bis­pecifics.
"It's a broad area to­day, I think there's maybe 40 or 50 dif­fer­ent for­mats out there and they all claim to be bet­ter than the oth­er. I'm not to say which one will be the win­ner ul­ti­mate­ly, but I will say is that Gen­mab's tech­nol­o­gy is among the best val­i­dat­ed in this space," Pe­ter­son said.
Hemab en­ters a packed he­mo­phil­ia space, stuffed with an­ti­bod­ies and sur­round­ed by en­croach­ing gene ther­a­pies. No­vo Nordisk, sep­a­rate from the hold­ing com­pa­ny that made Mon­day's in­vest­ment, has its own he­mo­phil­ia pro­gram in con­cizum­ab, which restart­ed Phase III stud­ies back in Au­gust af­ter be­ing shut down in March over three pa­tients de­vel­op­ing non-fa­tal blood clots.
The Dan­ish phar­ma had been hop­ing the can­di­date could ri­val Roche's Hem­li­bra, but that drug has al­ready proven some­what of a block­buster, tal­ly­ing more than $1.5 bil­lion in glob­al sales through the first three quar­ters of 2020. Not every­thing was ros­es for Roche, how­ev­er, as the drug ran in­to some speed bumps back in 2017 for he­mo­phil­ia A, and now ex­pects to start a Phase III some­time in 2021.
Bio­Marin is the ma­jor name in he­mo­phil­ia gene ther­a­py, but was sur­pris­ing­ly turned away by the FDA in Au­gust af­ter ques­tions arose about the dura­bil­i­ty of its safe­ty da­ta for val­rox. The EMA al­so gave it the thumbs down in No­vem­ber, but not­ed they were look­ing for less fol­low-up da­ta than their US coun­ter­parts.
Hemab, though, is fol­low­ing the Hem­li­bra path with bis­pecifics. For the ul­tra-rare dis­eases Hemab is tar­get­ing, Pe­ter­son said he doesn't see the choice of gene ther­a­py or bis­pe­cif­ic as an ei­ther/or.
"When we speak with peo­ple in the gene ther­a­py space, I think there's al­so hope that some pa­tients will get a com­plete re­mis­sion and I cer­tain­ly hope that will be the case," Pe­ter­son said. "But re­al­is­ti­cal­ly speak­ing, with the ap­proach­es that are used right now, I think most in­ves­ti­ga­tors in this space will ex­pect that there will be a lot of oth­er pa­tients who ei­ther re­spond poor­ly, or on­ly par­tial­ly, and where there will be a need for ad­di­tion­al phar­ma­co­log­i­cal ther­a­py to re­al­ly op­ti­mize the treat­ment.
"We think there will be a place for both prin­ci­ples for many years ahead," he added.
Hemab was co-found­ed by Jo­han Faber and Søren Bjørn back in 2018 af­ter the two wrapped up their tenures at No­vo Nordisk. Faber had worked at the phar­ma since 2006, start­ing as a post­doc­tor­al fel­low and work­ing his way up to be­com­ing the head of their glob­al re­search tech­nolo­gies de­part­ment for pro­tein in­ter­ac­tion char­ac­ter­i­za­tion.
Pe­ter­son said Hemab will like­ly see to close a Se­ries A round some­time with­in the next 12 months, and hope to see a prod­uct hit the clin­ic be­fore the end of 2023 at the lat­est.