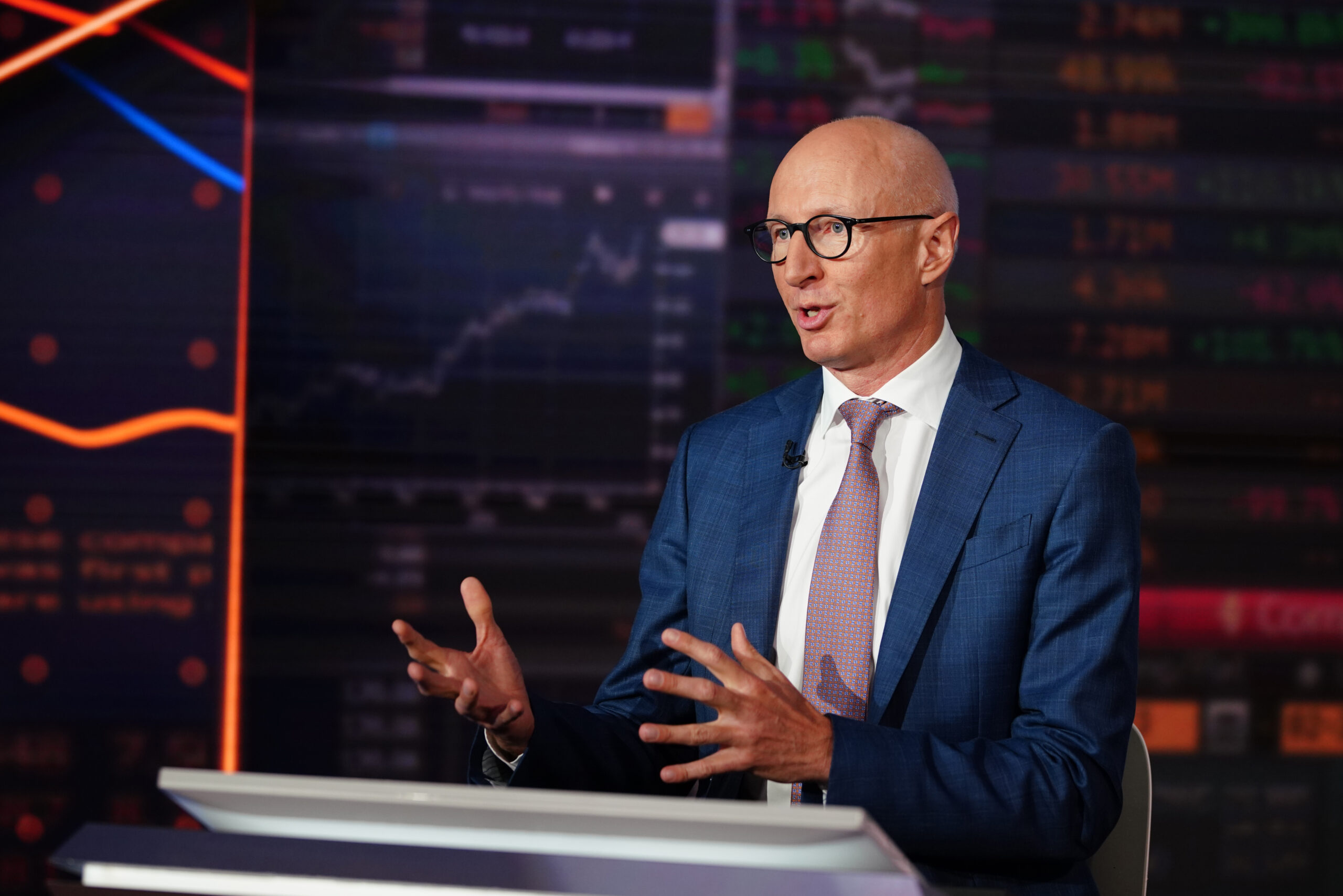 Lars Fruergaard Jørgensen, Novo Nordisk CEO (Christopher Goodney/Bloomberg via Getty Images)
No­vo Nordisk notch­es big GLP-1 sales amid re­bound­ing sup­plies, but cau­tions on fu­ture 'pe­ri­od­ic con­straints'
With No­vo Nordisk's obe­si­ty treat­ment We­govy ful­ly back in stock in De­cem­ber, sales are be­gin­ning to soar, the Dan­ish phar­ma re­port­ed dur­ing its an­nu­al earn­ings call on Wednes­day. To­tal scripts of the glucagon-like pep­tide 1 (GLP-1) We­govy topped 37,000 week­ly in mid-Jan­u­ary, a hock­ey stick uptick from end-of-year lev­els be­low 15,000 per week.
The new pre­scrip­tions come on top of the over­all mo­men­tum of No­vo obe­si­ty drug sales in 2022, al­though the then sup­ply-con­strained We­govy was on­ly part of that. Sib­ling obe­si­ty med Sax­en­da ac­count­ed for DKK 10.7 bil­lion ($1.58 bil­lion) of the to­tal DKK 16.9 bil­lion ($2.49 bil­lion), or about 63%, in No­vo Nordisk's re­port­ed obe­si­ty seg­ment sales.
And the fu­ture in obe­si­ty looks even brighter.
"We know for a fact that there is pent-up de­mand," CEO Lars Fruer­gaard Jør­gensen said. "It's re­al­ly for us to size it, to be hon­est. We are ob­vi­ous­ly im­pressed by the trend­line we see, but we al­so do be­lieve that there will be a nor­mal­iza­tion of that."
No­vo has fore­cast­ed sales growth be­tween 13% to 19% with a "large chunk" of that at­trib­uted to We­govy, CFO Karsten Munk Knud­sen said.
Ex­ec­u­tives were care­ful to point out that while GLP-1 sup­plies are back, they still ex­pect "pe­ri­od­ic sup­ply con­straints" in the com­ing year.
For the full year 2022, No­vo Nordisk re­port­ed to­tal sales of DKK 177 bil­lion (about $26 bil­lion), mark­ing a 16% in­crease over 2021.
Di­a­betes drugs made up the bulk of No­vo Nordisk's rev­enue, with GLP-1s lead­ing the sales growth charge.
Sales of GLP-1 drugs for type 2 di­a­betes — the trio of Ozem­pic, Vic­toza and Ry­bel­sus — jumped by 57% to DKK 26.2 bil­lion ($3.87 bil­lion) in 2022. The big GLP-1 gains helped off­set a cas­cade of loss­es in oth­er in­sulin sales cat­e­gories, in­clud­ing long-act­ing (down 1%), pre­mixed (down 9%) and hu­man in­sulin (down 18%) to give No­vo Nordisk's di­a­betes care rev­enues a 10% bump and to­tal glob­al sales of DKK 139.5 bil­lion ($20.58 bil­lion).
No­vo Nordisk said it now holds a 50.3% US mar­ket share of to­tal GLP-1 pre­scrip­tions in both obe­si­ty and di­a­betes in the lat­est Jan­u­ary da­ta.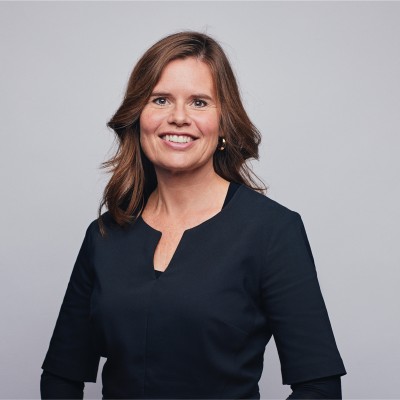 Camil­la Sylvest
One po­ten­tial bright spot in No­vo's in­sulin port­fo­lio is its in­sulin icodec, a once-a-week can­di­date in di­a­betes. It plans to file for US, Cana­da and EU ap­proval in the first half of this year, and as head of the com­mer­cial strat­e­gy Camil­la Sylvest said, No­vo sees the drug as a po­ten­tial stan­dard of care for new­ly di­ag­nosed type 2 di­a­betes pa­tients as a new and con­ve­nient — and en­vi­ron­men­tal­ly friend­ly — way to man­age in­sulin.
Mean­while, No­vo's fore­cast for We­govy stands at DKK 25 bil­lion ($3.69 bil­lion) by 2025, but at least one an­a­lyst ques­tioned if that could be con­ser­v­a­tive.
Cit­i­group an­a­lyst Pe­ter Ver­dult did some rough math, not­ing that with We­govy ap­proach­ing 40,000 week­ly scripts, that would mean sales of about $2 bil­lion for the year. As for what might be pos­si­ble for 2023, he asked if that "pent-up de­mand" and ac­tive pro­mo­tion of We­govy could dri­ve sales to the $3 bil­lion to $4 bil­lion range.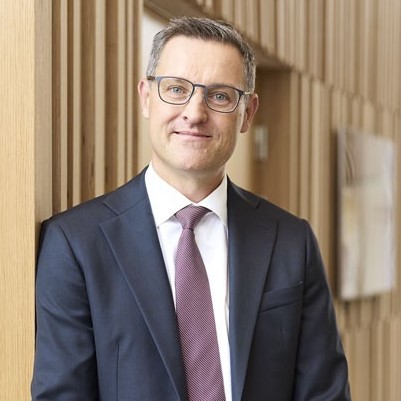 Karsten Munk Knud­sen
Knud­sen point­ed back to No­vo's 13% to 19% es­ti­mat­ed growth and the fact that a lot of that comes from We­govy.
"That 19% is not a mag­ic ceil­ing in terms of our guid­ance — it's ba­si­cal­ly a func­tion of prod­ucts and ge­o­gra­phies and tim­ing," he said, adding that No­vo is scal­ing man­u­fac­tur­ing with one line to be added in the first half and an­oth­er in the sec­ond half.
He al­so cau­tioned, "We do not have un­lim­it­ed ca­pac­i­ty and so trad­ing on ver­ti­cal TRx up­take is im­pos­si­ble. That's why we've been say­ing be care­ful with the first da­ta points be­cause they are im­pact­ed by the pent-up de­mand that Doug (Lan­ga, pres­i­dent and head of North Amer­i­ca op­er­a­tions) was talk­ing about."
The ele­phant in the room, though, was the on­go­ing ques­tion about the use of GLP-1s off-la­bel for weight loss as a source of growth. While asked by sev­er­al me­dia mem­bers and fi­nan­cial an­a­lysts about the mar­ket dy­nam­ics and re­ports of runs on GLP-1s ap­proved for type 2 be­ing pre­scribed off-la­bel, No­vo Nordisk ex­ec­u­tives de­flect­ed on an of­fi­cial link be­tween the two. They did ac­knowl­edge the short­ages and the sky­rock­et­ing use, but main­ly re­ferred to it more sim­ply as "de­mand."
Jør­gensen an­swered one query about me­dia re­ports of off-la­bel use of type 2 GLP-1s by point­ing out that No­vo Nordisk has a very clear fo­cus on ex­act­ly what Ozem­pic and We­govy are ap­proved and used for.
"We have a keen fo­cus on es­tab­lish­ing two dif­fer­ent seg­ments with dif­fer­ent prod­ucts and dif­fer­ent com­mer­cial tac­tics," he said.