No­vo Nordisk takes out the ax and aims at R&D, chop­ping 1,000 jobs
The di­a­betes mar­ket is a tough, com­pet­i­tive field dom­i­nat­ed by a few ma­jor play­ers. And to­day one of the most promi­nent in the bunch, No­vo Nordisk, says it will carve in­to its R&D or­ga­ni­za­tion as it slash­es 1,000 jobs in an ef­fort de­signed to pare ex­pens­es.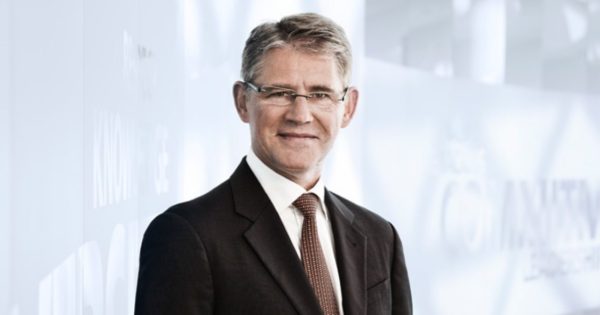 No­vo Nordisk CEO Lars Re­bi­en Sørensen
Out­side of R&D No­vo plans to trim head­quar­ters staff and some com­mer­cial groups as well. Al­to­geth­er it will cut 2% of its work­force. Half of those cuts are be­ing made in Den­mark with the ax falling on staffers be­tween now and the end of No­vem­ber.
In an in­ter­view with Bloomberg, CEO Lars Re­bi­en Sørensen added that the com­pa­ny will take a hard look at its re­search pipeline and make some tough choic­es on which drugs will stay in the port­fo­lio.
"The next line of prod­ucts have to have an even greater height of in­no­va­tion, which means those that do not have that height of in­no­va­tion will have to be culled,'' Sørensen told the news ser­vice. "Oth­er­wise, it's go­ing to be dif­fi­cult for us to get re­im­burse­ment for our drugs. Me-too or me-bet­ter drugs will not be good enough in the fu­ture and hence we need to pri­or­i­tize."
No­vo Nordisk's move fol­lows Sanofi's strug­gles on the same di­a­betes front. An enor­mous and grow­ing glob­al mar­ket, these com­pa­nies com­pete to field close­ly matched ther­a­pies, of­ten rac­ing each oth­er with the lat­est tech that helps im­prove car­dio out­comes or ease dos­ing sched­ules.
That ap­proach has led to con­sid­er­able progress in re­cent years, but there's al­so been plen­ty of head-to-head pric­ing com­pe­ti­tion as old­er block­busters go gener­ic.
Said Sørensen in a state­ment:
"(W)e have con­clud­ed that it is need­ed in or­der for us to have a sus­tain­able bal­ance be­tween in­come and costs. In the cur­rent sit­u­a­tion, we have to pri­ori­tise in­vest­ments in key prod­uct launch­es that will bring in­no­va­tion to pa­tients and dri­ve our fu­ture growth."