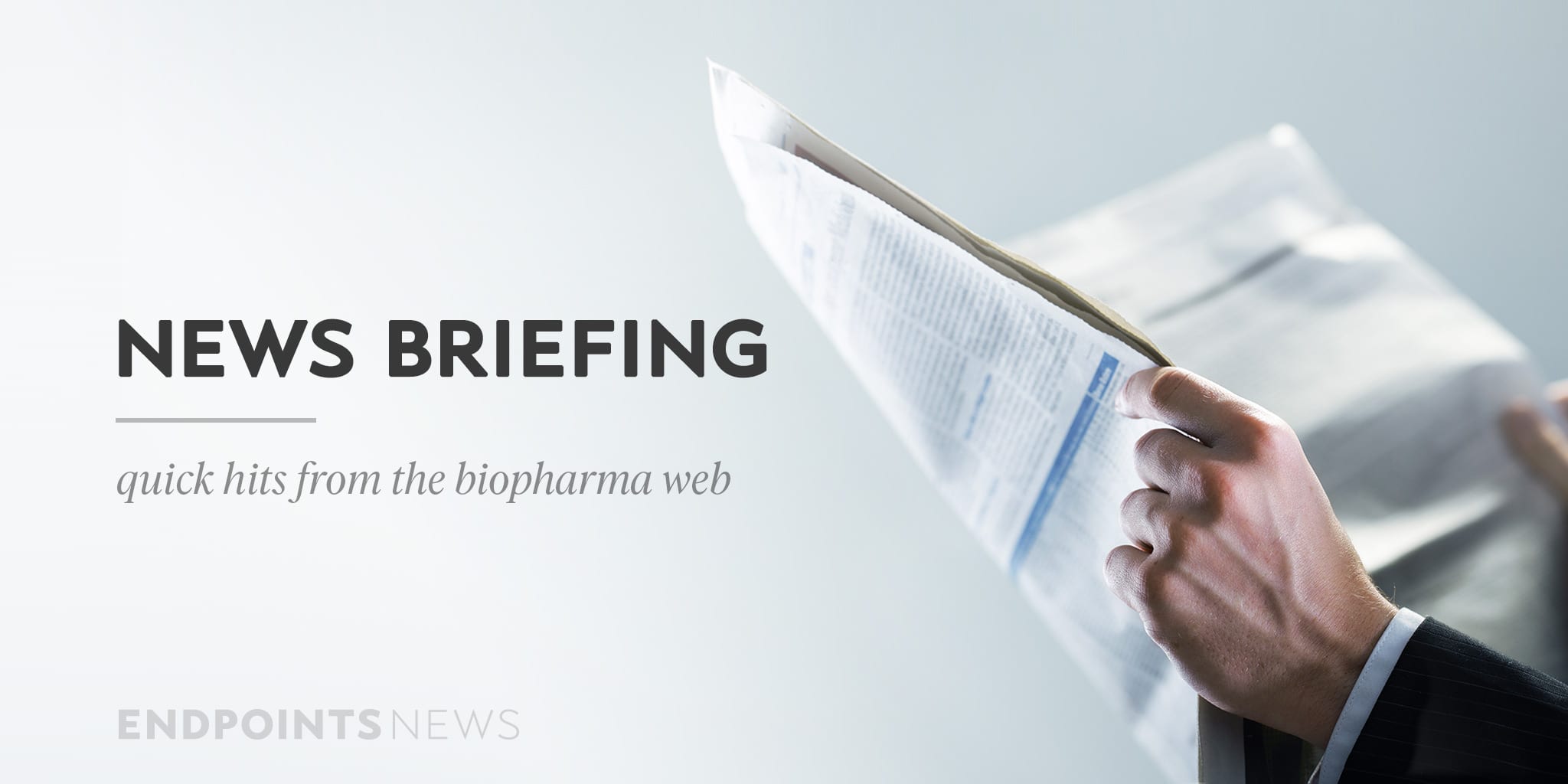 No­vo Nordisk to launch PhI­II obe­si­ty tri­al for oral semaglu­tide; Edi­Gene ex­tends Se­ries B with ad­di­tion­al $62M
On the heels of a high­ly suc­cess­ful tri­al for its block­buster di­a­betes drug semaglu­tide in obe­si­ty, No­vo Nordisk is prep­ping a Phase II­Ia study for an oral for­mu­la­tion.
The com­pa­ny will launch the tri­al in the sec­ond half of 2021, plan­ning to mea­sure a 50 mg semaglu­tide pill com­pared to place­bo, No­vo an­nounced Wednes­day. The study will re­cruit about 1,000 pa­tients and last for 68 weeks.
"With oral semaglu­tide we aim to in­tro­duce a con­ve­nient and ef­fec­tive treat­ment op­tion for peo­ple with obe­si­ty and health­care providers en­abling broad­er use of an­ti-obe­si­ty med­ica­tion," said R&D chief Mar­tin Holst Lange in a state­ment.
Pre­vi­ous­ly, No­vo had re­port­ed suc­cess for semaglu­tide to treat obe­si­ty, which en­tailed re­ceiv­ing 2.4 mg of the drug through sub­cu­ta­neous in­jec­tion once a week. In near­ly a 2,000-per­son tri­al, par­tic­i­pants in­ject­ed them­selves with ei­ther semaglu­tide or place­bo over the same time pe­ri­od. Pa­tients in the drug arm saw an av­er­age 15% weight loss, com­pared with just 2.4% on place­bo.
Edi­Gene ex­tends Se­ries B with ad­di­tion­al $62 mil­lion
Look­ing to push for­ward af­ter a Se­ries B last Oc­to­ber, Chi­na's Edi­Gene has se­cured even more funds for that round.
In a Se­ries B Plus an­nounced Wednes­day morn­ing, the com­pa­ny said it took in about $62 mil­lion in new cash to ad­vance its ef­forts to pi­o­neer gene edit­ing in Chi­na. The pro­ceeds will be used to ad­vance pipeline pro­grams in­to the clin­ic, Edi­Gene said.
"The com­pa­ny is speed­ing up port­fo­lio ad­vance­ment and scal­ing up busi­ness foot­prints," Edi­Gene CEO Dong Wei said in a state­ment. "Adding to our ex­ist­ing Bei­jing R&D cen­ter and Guangzhou Clin­i­cal Ap­pli­ca­tion Cen­ter, we have opened our Clin­i­cal De­vel­op­ment Of­fice in Bei­jing, Busi­ness De­vel­op­ment Of­fice in Shang­hai and launched a R&D cen­ter in Cam­bridge, Mass­a­chu­setts."
Edi­Gene boasts of four dif­fer­ent plat­forms re­volv­ing around CRISPR gene edit­ing tech: ex vi­vo edit­ing for hematopoi­et­ic stem cells, ex vi­vo edit­ing to cre­ate CAR-T cells, in vi­vo RNA-based edit­ing, as well as high-through­put genome edit­ing screen­ing for drug dis­cov­ery. Right now, the key pri­or­i­ties are ET-01 for se­vere β-tha­lassemia and U CAR-T ET-02 for can­cer.