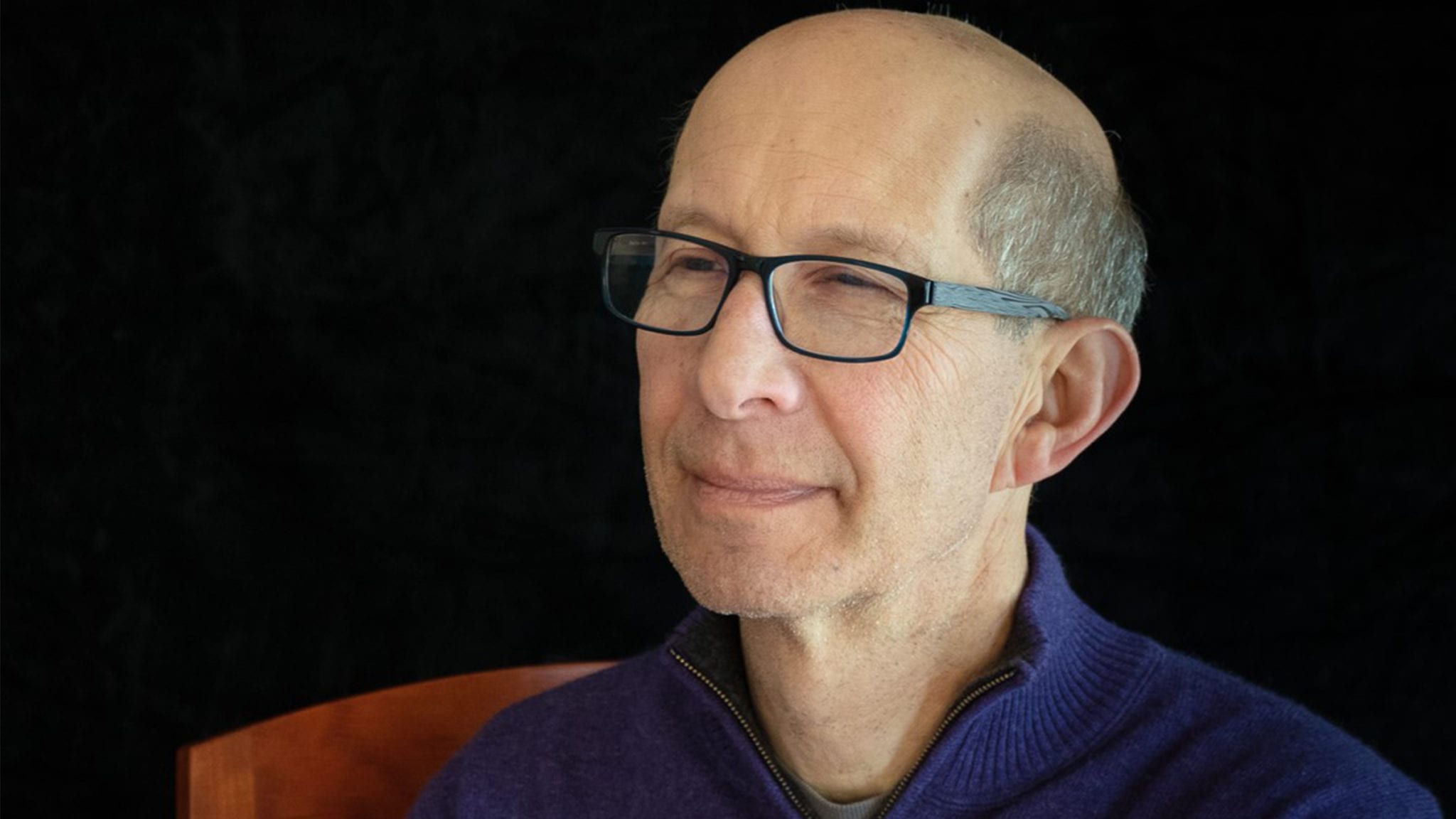 Burt Adelman. Novo Ventures
Here's a $25M seed fund aimed at back­ing some brash new drug ideas out of the Broad
As a for­mer aca­d­e­m­ic and a sea­soned drug de­vel­op­er, Burt Adel­man knew when he was re­cruit­ed as a se­nior ad­vi­sor to No­vo Ven­tures in 2017 that one of his key pri­or­i­ties needs to be in­tro­duc­ing the fund to the net­work he was so deeply em­bed­ded in.
"I was think­ing long and hard on how can I, as a Boston in­sid­er, help No­vo re­al­ly get in­side the ecosys­tem of Boston biotech?" he re­called in an in­ter­view with End­points News.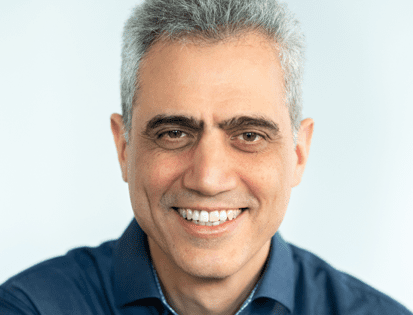 Is­si Rozen
No­vo Ven­tures, whose head­quar­ters is lo­cat­ed in a Dan­ish cam­pus that al­so hous­es No­vo Nordisk Foun­da­tion, had just re­cent­ly put its foot down in the city. De­spite its broad in­vest­ment man­date in life sci­ences and steady cash flow — it can in­vest any­where be­tween $400 mil­lion to $500 mil­lion per year — it didn't have the con­nec­tions that oth­er, per­haps small­er, VCs in the area en­joyed. The per­ceived as­so­ci­a­tion with the di­a­betes drug­mak­er per­haps didn't help, even though the two en­ti­ties are sep­a­rate­ly held by No­vo Hold­ings.
Adel­man found the an­swer while found­ing an­oth­er start­up, Verve Ther­a­peu­tics, with gene edit­ing tech out-li­censed from the Broad In­sti­tute. Catch­ing up with Broad chief busi­ness of­fi­cer Is­si Rozen, he re­al­ized that there was a press­ing need for fund­ing aca­d­e­m­ic projects that were too ad­vanced for NIH grants but not yet ma­ture enough for bio­phar­ma com­pa­nies to bet on.
The ex­plo­sion of new bi­o­log­i­cal con­cepts worth ex­plor­ing and new tar­gets worth val­i­dat­ing, Rozen said, al­so meant an op­por­tu­ni­ty for new part­ners — in ad­di­tion to its ex­ist­ing pacts with phar­ma and VCs like Deer­field — to step up.
"If you asked peo­ple 8 to 10 years ago what is an ide­al can­di­date to start talk­ing about ei­ther a ther­a­peu­tic dis­cov­ery to out-li­cense or start a com­pa­ny around, they would say 12 to 18 months from the clin­ic," Rozen told End­points News. "Here we're talk­ing about years be­fore the clin­ic. We're re­al­ly shift­ing back."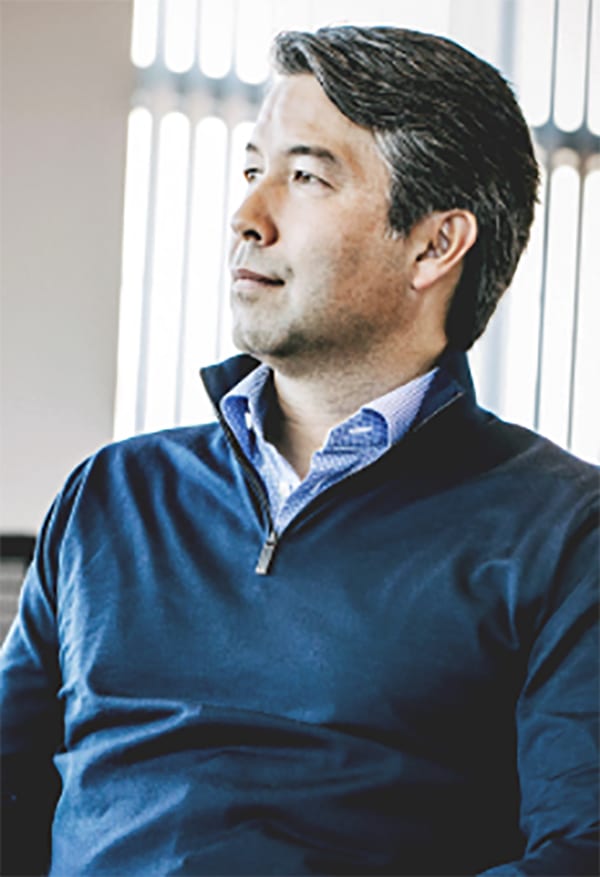 Scott Beard­s­ley
No­vo is chip­ping in $25 mil­lion to be­come a part­ner on that front over the next five years. All 4,000 of the in­ves­ti­ga­tors af­fil­i­at­ed with the Broad can ap­ply to the ac­cel­er­a­tor, dubbed No­vo Broad Green­house, for around $500,000 to test their ideas with­in a year and a half. If they pass the seed stage, No­vo will fund the projects fur­ther through a sprout stage un­til they are ready to bloom — ei­ther through a biotech spin­off or phar­ma out-li­cens­ing.
"The Broad Green­house was re­al­ly a way to help us start at that ear­li­est point in that cy­cle," said Scott Beard­s­ley, man­ag­ing part­ner at No­vo Ven­tures about their vi­sion to be the "cra­dle of great life sci­ences."
Beard­s­ley, Adel­man and Karen Hong, a part­ner in the Boston of­fice, are No­vo's three per­ma­nent rep­re­sen­ta­tives on the Green­house's joint steer­ing com­mit­tee, meet­ing every quar­ter with their coun­ter­parts from the Broad's Cen­ter for the De­vel­op­ment of Ther­a­peu­tics (CDoT). When they are not con­ven­ing, the com­mit­tee al­so coach­es in­ves­ti­ga­tors on putting their ideas in the con­text of drug dis­cov­ery.
Hav­ing earned her PhD in Er­ic Lan­der's lab be­fore he be­came the Broad's di­rec­tor, Hong has first­hand knowl­edge of the in­sti­tute's hu­man ge­net­ic ori­en­ta­tion.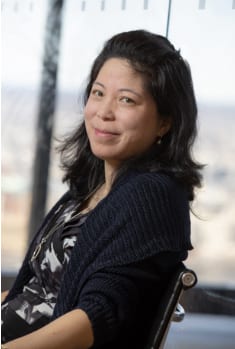 Karen Hong
One ex­am­ple would be the work be­ing done by Dana-Far­ber re­searchers Kent Mouw and Eli Van Allen, one of five projects al­ready en­rolled in the Green­house. In their study of "ex­cep­tion­al re­spon­ders," on­col­o­gists iden­ti­fied a cer­tain ge­net­ic mu­ta­tion that ap­peared to break a pro­tein and in­ter­fered with DNA re­pair. Pa­tients with that mu­ta­tion were al­so hy­per-re­cep­tive to plat­inum-based chemother­a­py. But they weren't quite sure why — and they didn't have the mon­ey to find out.
"Try­ing to come up with a sen­si­tiz­er to an old-fash­ioned chemother­a­py isn't the most tra­di­tion­al­ly ob­vi­ous thing to do. And it's pret­ty high-risk," said Van Allen in a blog post.
With mon­ey from No­vo and sup­port from CDoT, their team will now screen small mol­e­cules in hopes of find­ing one that mim­ics the ef­fects of the bro­ken gene.
The Broad's es­tab­lished re­la­tion­ship co­or­di­na­tion has saved every­one lots of pa­per­work, Adel­man said. And terms are al­ready in place for when No­vo wants to take an idea to the com­pa­ny cre­ation stage.
"We are not rip­ping the ba­by from the ma­ma," he said. "We are ac­tu­al­ly cre­at­ing an en­vi­ron­ment where the sci­en­tists who have dis­cov­ered these ideas are in­ti­mate­ly in­volved go­ing for­ward in the process of ad­vanc­ing the idea to the ex­tent that even some of the fund­ing goes di­rect­ly back in their labs."
That could mean a lot for the sci­en­tif­ic com­mu­ni­ty at large, Rozen added.
"Here we have very much in­creased ca­pac­i­ty to pros­e­cute ini­tial projects at a very large scale," he said. "This is sig­nif­i­cant for fac­ul­ty to have this op­por­tu­ni­ty to ad­vance this sci­ence."