Oc­u­lar Ther­a­peu­tix ham­mered by a PhII fail­ure in dry eye dis­ease — shares tank
Oc­u­lar Ther­a­peu­tix $OCUL has had its ups and downs in the 7 years since it went pub­lic. Fri­day was one of those down days.
The Bed­ford, MA-based biotech re­port­ed that its lead ex­per­i­men­tal eye drug, OTX-CSI (cy­closporine in­tra­canalic­u­lar in­sert), failed a Phase II tri­al for dry eye dis­ease. And the stock ex­pe­ri­enced one of its pe­ri­od­ic melt­downs, drop­ping more than 30% ahead of the bell.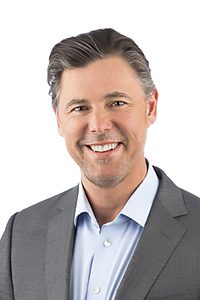 Antony Mat­tes­sich
The ther­a­py flat failed the pri­ma­ry end­point: in­creased tear pro­duc­tion at 12 weeks as mea­sured by the Schirmer's Test com­pared to the ve­hi­cle con­trol group. And while in­ves­ti­ga­tors called out an im­prove­ment from base­line in "signs of dry eye dis­ease as mea­sured by to­tal corneal flu­o­res­cein stain­ing (CFS) and symp­toms of dry eye dis­ease as mea­sured by the vi­su­al ana­logue scale (VAS) eye dry­ness in sub­jects treat­ed with the OTX-CSI in­sert," it wasn't sta­tis­ti­cal­ly sig­nif­i­cant.
The ex­ec­u­tive crew at Oc­u­lar, though, has dealt with plen­ty of ad­ver­si­ty be­fore, in­clud­ing a pair of re­jec­tions for its top drug be­fore fi­nal­ly win­ning an OK from the FDA. This time around, they're shift­ing at­ten­tion to oth­er pro­grams in the clin­ic. There is a Phase II top-line read out com­ing for OTX-DED for the short-term treat­ment of signs and symp­toms of dry eye dis­ease as well as up­dates on drugs for glau­co­ma and wet-AMD.
"While we are dis­ap­point­ed by these re­sults, demon­strat­ing clin­i­cal ben­e­fit in pa­tients with dry eye dis­ease re­mains a sig­nif­i­cant un­met need and we will con­tin­ue to re­view the da­ta for ad­di­tion­al in­for­ma­tion that may in­form fu­ture de­vel­op­ment of this pro­gram," not­ed Oc­u­lar CEO Antony Mat­tes­sich.