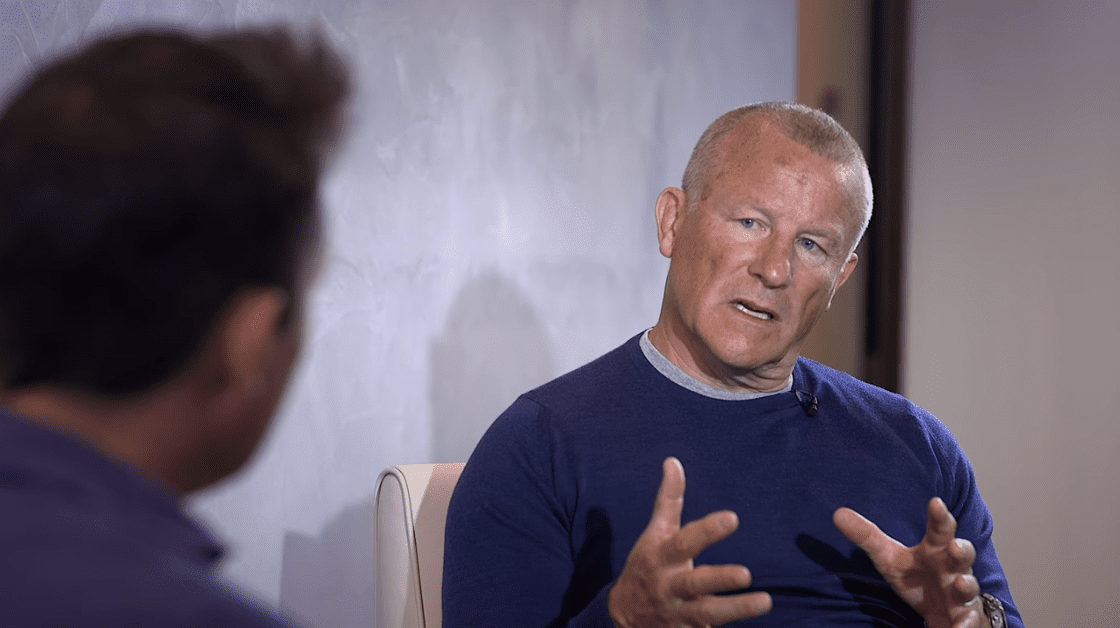 Neil Woodford. Woodford Investment Management via YouTube
Of­fer­ing much need­ed re­lief for Wood­ford-as­so­ci­at­ed funds, se­quenc­ing uni­corn Ox­ford Nanopore rais­es $105.9M in new cash
In­vestors in Ox­ford Nanopore Tech­nolo­gies — in­clud­ing Neil Wood­ford's for­mer fund — has man­aged to re­coup some cash as the gene se­quenc­ing de­vice mak­er clos­es its lat­est round and, in the process, boosts its uni­corn val­u­a­tion.
The com­pa­ny said it's brought in $38.6 mil­lion (£29.3 mil­lion) in new cap­i­tal and helped some back­ers find new firms to take their stake, lead­ing to a sec­ondary sale to­tal­ing $105.9 mil­lion (£80.2 mil­lion). All told, the $144.5 mil­lion (£109.5 mil­lion) fi­nanc­ing upped its val­u­a­tion to over $2 bil­lion, the Times re­port­ed.
No de­tails were giv­en about the new in­vestors ex­cept that they came from the Unit­ed States, Eu­rope and Asia Pa­cif­ic. Sin­ga­pore's Temasek was re­port­ed­ly eye­ing a deal.
Among the ex­ist­ing in­vestors who of­floaded parts of their hold­ings is the IP Group, once Wood­ford's dar­ling, and the Eq­ui­ty In­come Fund that's in the process of be­ing liq­ui­dat­ed af­ter fir­ing Wood­ford as the man­ag­er.
They had to sell their sec­ondary shares at a price 9% low­er than the cost of new shares — £53 ver­sus £58 — the Times added.
But dis­count­ed or not, any cash in­jec­tion is count­ed as a win for the in­vestors whose mon­ey have been trapped since last June, when Wood­ford abrupt­ly froze his flag­ship Eq­ui­ty In­come Fund. Then in Oc­to­ber, af­ter the be­lea­guered stock­pick­er spent months try­ing to sell off un­list­ed hold­ings and re­plen­ish his port­fo­lio with list­ed as­sets, he was un­cer­e­mo­ni­ous­ly sacked by Link Fund So­lu­tions, the au­tho­rized cor­po­rate di­rec­tor of the fund. Link an­nounced that the fund wouldn't re­open af­ter all.
In­stead, Link re­tained Black­Rock Ad­vi­sors and PJT Part­ners to sell what they can so that they can re­turn to in­vestors some por­tion of their orig­i­nal com­mit­ments. The first pay­ment is due by the end of this month.
Alan Aubrey
Lon­don-based IP Group said it be­came col­lat­er­al dam­age of Wood­ford's demise. While gain­ing his fa­vor was once a badge of hon­or for biotech up­starts, their as­so­ci­a­tion with him had "ad­verse­ly im­pact­ed val­u­a­tions and con­strained fund­ing avail­abil­i­ty" in the first half of 2019. Soon af­ter, Wood­ford sold his en­tire stake at a dis­count for around £76 mil­lion.
"We're de­light­ed to see an­oth­er suc­cess­ful fundrais­ing for Ox­ford Nanopore which rounds off an im­pres­sive year of com­mer­cial suc­cess and tech­ni­cal val­i­da­tion of nanopore se­quenc­ing," IP Group chief ex­ec­u­tive Alan Aubrey said in a state­ment.
Spun out of the Uni­ver­si­ty of Ox­ford, Nanopore boasts "scal­able" DNA and RNA se­quenc­ing tech that can range from bench-top de­vices to pock­et-sized ma­chines.