Oh, no we aren't! Ab­b­Vie says it isn't re­think­ing pric­ing pledge at all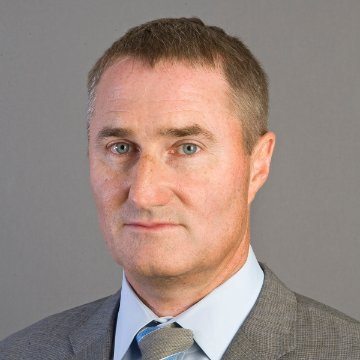 Ge­of­frey Porges, Leerink
Late last week Leerink's Ge­of­frey Porges caused quite a stir when he out­lined a re­cent sit-down with the top ex­ecs at Ab­b­Vie. With the brouha­ha over drug pric­ing at the be­gin­ning of the year set­tling down, Porges said CEO Rick Gon­za­lez and CFO Bill Chase sound­ed like they were be­gin­ning to waf­fle over their pledge to lim­it price hikes on Hu­mi­ra to the sin­gle dig­its, once a year — break­ing from a steady dri­ve of price in­creas­es that has made Hu­mi­ra in­to a mas­sive block­buster.
Gon­za­lez and Chase are in­tent on mak­ing Hu­mor a $20 bil­lion an­nu­al earn­er, and maybe their ear­li­er "com­mit­ment ap­plies on­ly to 2017 and could be re­vis­it­ed in 2018," the promi­nent an­a­lyst wrote.
The sto­ry be­gan to make the rounds, and now Ab­b­Vie ex­ecs want you to know they aren't think­ing about any­thing dif­fer­ent, for 2018 any­way.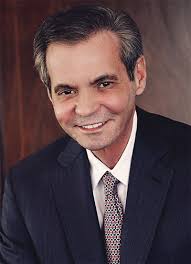 Richard Gon­za­lez
Their state­ment to StreetInsid­er:
State­ments made by Ab­b­Vie man­age­ment about drug pric­ing have been in­cor­rect­ly char­ac­ter­ized in mul­ti­ple sources. We eval­u­ate spe­cif­ic pric­ing de­ci­sions on an an­nu­al ba­sis, with care­ful con­sid­er­a­tion of a va­ri­ety of fac­tors. For 2018, Ab­b­Vie will take one sin­gle dig­it price in­crease and will con­tin­ue to act re­spon­si­bly with re­spect to drug pric­ing.
Pric­ing re­straint be­came all the rage at the end of last year as the con­tro­ver­sy over drug prices — fed by some cas­es of clear price goug­ing — raged dur­ing the elec­tion year. We'll have to see whether the change of heart is per­ma­nent, or a tem­po­rary re­treat in the wake of pub­lic out­rage.