On a roll, Ver­tex racks up im­pres­sive PhI­II da­ta for VX-659 com­bos in cys­tic fi­bro­sis
Ver­tex $VRTX has come up with a stack of pos­i­tive Phase III da­ta points for their cys­tic fi­bro­sis triple in­clud­ing the ex­per­i­men­tal VX-659. And its R&D group says they can ride these re­sults all the way to an FDA ap­proval.
Right now we're just get­ting the pri­ma­ry end­point read­out, which is im­pres­sive. VX-659 is be­ing cred­it­ed with a 14% place­bo-ad­just­ed im­prove­ment from base­line in FEV1 for pa­tients with one F508del mu­ta­tion and one min­i­mal func­tion mu­ta­tion, with a clear score on the p val­ue (p<0.0001).
In a sep­a­rate Phase III pa­tients ho­mozy­gous for the F508del mu­ta­tion al­ready tak­ing Symdecko saw an av­er­age 10% im­prove­ment with VX-659 added on.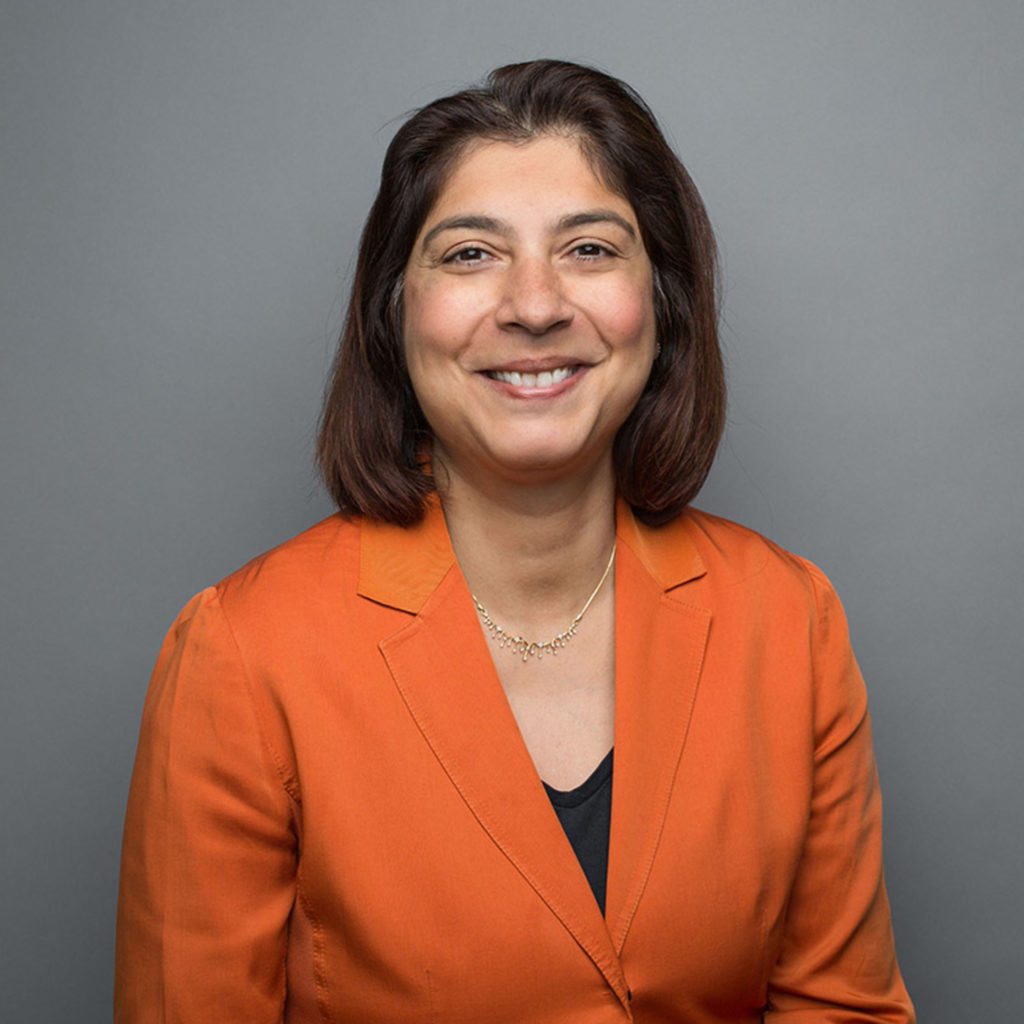 Resh­ma Ke­wal­ra­mani
Now Ver­tex CMO Resh­ma Ke­wal­ra­mani says they will wait for the Phase III num­bers on their oth­er big add-on, VX-445, in Q1 be­fore de­cid­ing on the reg­u­la­to­ry strat­e­gy as they look to ex­pand their hold on CF.
Of par­tic­u­lar note: These new da­ta points are right in line with Phase II re­sults, of­fer­ing some clear par­al­lel sup­port for their com­bi­na­tion to take to reg­u­la­tors.
The da­ta "live up to the hype," not­ed Stifel's Paul Mat­teis, high­light­ing the close com­par­i­son be­tween the last two tri­als.
While de­tails (as ex­pect­ed) are lim­it­ed be­yond the pri­ma­ry end­point, from press re­lease there's noth­ing to nit­pick (in our view) for what has been reaf­firmed as a trans­for­ma­tion­al drug reg­i­men in "het-min" CF pa­tients, a pop­u­la­tion that rep­re­sents a mul­ti-bil­lion dol­lar op­por­tu­ni­ty with no tar­get­ed ther­a­pies ap­proved to­day.
Michael Yee at Jef­feries al­so joined the cheer­ing sec­tion.
In ho­mozy­gous which is a mar­ket al­ready well pen­e­trat­ed by Orkam­bi and Symdeko, this triple of '659 is meant to sig­nif­i­cant­ly im­prove FEV ef­fi­ca­cy from a cur­rent +4% to +14%, which is a huge im­prove­ment and ben­e­fit for pa­tients and will even­tu­al­ly re­place Orkam­bi/Symdeko over time and cre­ates a huge bar­ri­er to en­try giv­en the over­all ef­fi­ca­cy/safe­ty pro­file of '659 in this pop­u­la­tion.
Those views helped Ver­tex shares gain about 4% in ear­ly trad­ing Tues­day.
Ver­tex has been sur­round­ed by ri­vals look­ing to carve off a piece of the block­buster mar­ket that the Boston biotech has been carv­ing out for it­self. In sev­er­al cas­es, we've seen com­peti­tors stum­ble with mixed or poor da­ta. Pro­teosta­sis has man­aged to es­cape that fate, with some pos­i­tive ear­ly-stage num­bers of its own. But Ver­tex has been dom­i­nant in CF for years now, and ap­pears de­ter­mined to stay well in the lead.