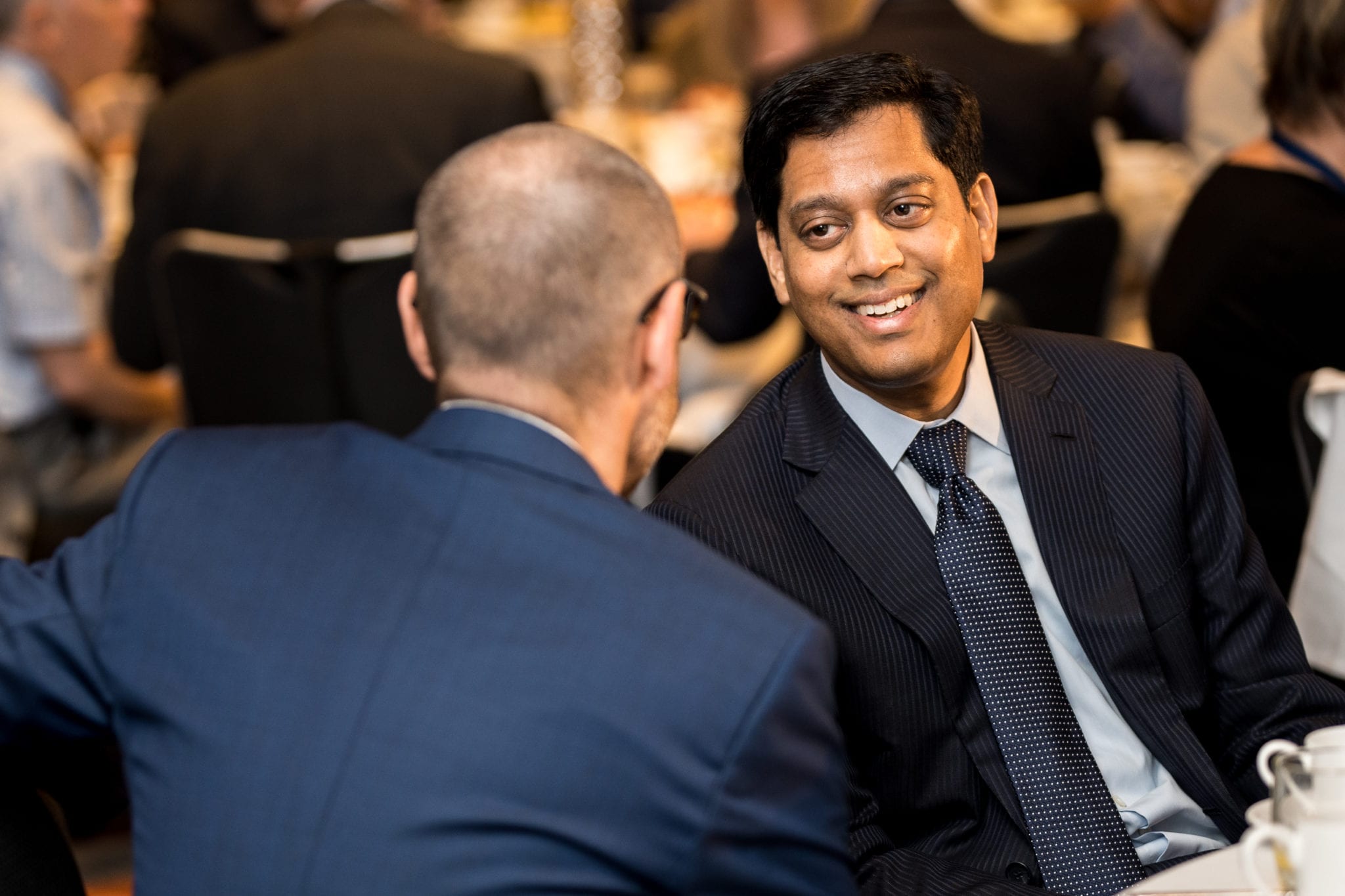 Saurabh Saha at Endpoints News' #BIO19
On the heels of $250M launch, Centes­sa barges ahead with an IPO to fu­el its 10-in-1 Medicxi pipeline
Francesco De Ru­ber­tis made no se­cret of IPO plans for Centes­sa, his 10-in-1 lega­cy play. Bare­ly two months lat­er, the S-1 is in.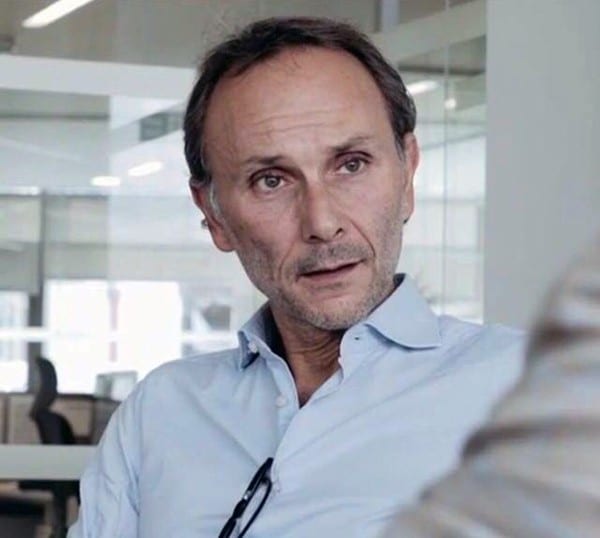 Francesco De Ru­ber­tis
The hot-off-the-press fil­ing de­picts the same grand vi­sion that the long­time VC tout­ed when he did the rounds in Feb­ru­ary: Take the as­set-cen­tric mind­set that he's been preach­ing at Medicxi over the years, and roll up a bunch of biotech up­starts, with un­re­lat­ed risk pro­files, in­to 1 phar­ma com­pa­ny that can car­ry on the de­vel­op­ment at scale.
They will be do­ing it with­out Mon­cef Slaoui, who was fea­tured promi­nent­ly in the ini­tial press re­lease as chief sci­en­tif­ic of­fi­cer and ad­vi­sor. Eject­ed from a promi­nent Glax­o­SmithK­line-af­fil­i­at­ed board seat and all biotech po­si­tions fol­low­ing a "sub­stan­ti­at­ed" case of sex­u­al ha­rass­ment (for which he apol­o­gized), the re­tired Op­er­a­tion Warp Speed chief was nowhere to be seen in the S-1.
Mon­cef Slaoui (AP)
In the doc­u­ment, Centes­sa — helmed by Saurabh Sa­ha, the for­mer glob­al head of trans­la­tion­al re­search at Bris­tol My­ers Squibb — spelled out the nit­ty grit­ty de­tails of fit­ting all the puz­zle pieces to­geth­er. As it turned out, it took 11 Medicxi sub­sidiaries to make Centes­sa (in­clud­ing 2 that even­tu­al­ly merged), and the man­age­ment teams at each one were promised their own in­cen­tiviza­tion arrange­ments for stay­ing on to steer the fleet.
The ini­tial ask for the Nas­daq de­but is $100 mil­lion, but giv­en the $250 mil­lion Se­ries A, you can al­most be cer­tain they're eye­ing a much larg­er fig­ure than the in­creas­ing­ly un­re­li­able place­hold­er.
Not that Centes­sa is strapped for cash. Of­fi­cial­ly formed last Oc­to­ber, it's on­ly burned through $3.1 mil­lion by the end of 2020. The deep-pock­et­ed in­vestor syn­di­cate fea­tures Gen­er­al At­lantic, Vi­da Ven­tures, Janus Hen­der­son In­vestors, Box­er Cap­i­tal, Cor­morant As­set Man­age­ment, T. Rowe Price, Ven­rock Health­care Cap­i­tal Part­ners, Welling­ton Man­age­ment Com­pa­ny, BVF Part­ners, EcoR1 Cap­i­tal, Franklin Tem­ple­ton, Lo­gos Cap­i­tal, Sam­sara Bio­Cap­i­tal and LifeSci Ven­ture Part­ners.
So why the rush? The com­pa­ny's IPO dis­clo­sure sug­gests it was a key part of De Ru­ber­tis' pitch to the biotech en­tre­pre­neurs as he con­vinced them to come on board.
Di­rect in­cen­tiviza­tion is achieved through two prin­ci­ple fi­nan­cial in­cen­tives: first, through each founder-sub­ject mat­ter ex­pert hav­ing a sig­nif­i­cant eq­ui­ty stake in Centes­sa and, there­by, com­pen­sat­ed com­men­su­rate­ly with the Com­pa­ny's per­for­mance; sec­ond, they dis­pro­por­tion­ate­ly share in up­side through cer­tain agreed mile­stones pay­ment of a pre-agreed amount payable up­on de­fined events such as reg­u­la­to­ry ap­proval of an ap­plic­a­ble drug or the pay­ment of a pre-agreed per­cent­age of the net ag­gre­gate cash pro­ceeds from cer­tain strate­gic trans­ac­tions (in­clud­ing part­ner­ships / out-li­cens­ing agree­ments and/or a sale) con­cern­ing the rel­e­vant Centes­sa Sub­sidiary.
In to­tal, the mile­stone pay­ment for a giv­en sub­sidiary can add up to some­where in the "low eight fig­ure range," to be di­vid­ed among the top ex­ecs and em­ploy­ees.
They in­clude In­ex­ia, a 3-year-old biotech whose as­sets were trans­ferred ear­li­er this year to Orex­ia, which was sim­i­lar­ly fo­cused on nar­colep­sy and now boasts of both oral and in­tranasal orex­in re­cep­tor ag­o­nists to di­rect­ly ad­dress the un­der­ly­ing pathol­o­gy of orex­in neu­ron loss, as well as oth­er neu­ro­log­i­cal dis­or­ders char­ac­ter­ized by ex­ces­sive day­time sleepi­ness.
Of the 16 pro­grams now in the Centes­sa pipeline, the four clin­i­cal-stage as­sets will re­ceive the largest chunk of cash from the IPO raise. That means fund­ing two Phase III stud­ies for Pal­la­dio's kid­ney drug lix­i­vap­tan, Apcin­teX's Ser­pin­PC for he­mo­phil­ia, Pe­gaOne's an­ti-EGFR im­gatuzum­ab and Z Fac­tor's ZF874 for al­pha-1-an­tit­rypsin de­fi­cien­cy.