On the heels of a set­back, Sage re­ports PhI­II suc­cess in post­par­tum de­pres­sion -- but ques­tions linger
Two months af­ter get­ting ham­mered on the fail­ure of its lead late-stage study for a rare type of seizures, Sage Ther­a­peu­tics is claim­ing a vic­to­ry in a pair of Phase III stud­ies for the same drug in post­par­tum de­pres­sion.
Sage re­port­ed this morn­ing that both of its late-stage stud­ies for brex­anolone (SAGE-547) for ma­jor post­par­tum de­pres­sion suc­cess­ful­ly edged out a place­bo — but failed to reg­is­ter the big im­prove­ment over a sug­ar pill that was seen in Phase II. And the biotech $SAGE says that it will use the da­ta to back an FDA sub­mis­sion for their drug — which re­quires a 60-hour in­fu­sion — next year.
Sage's shares spiked in pre-mar­ket trad­ing on Thurs­day and then waf­fled for a but. By mid-day, though, the stock was up 51% as in­vestors bought in­to the up­beat tone.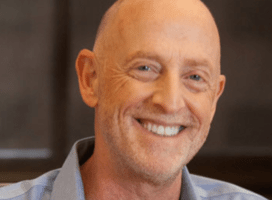 Jeff Jonas
The biotech re­cruit­ed 226 pa­tients for these two stud­ies for an ail­ment that af­flicts huge num­bers of women each year. Typ­i­cal­ly a dis­ease like PPD would in­volve large num­bers of pa­tients in search of two pos­i­tive out­comes, but Sage be­lieves it's right on track to break new ground and score a ma­jor OK.
The main goal of both stud­ies was a sig­nif­i­cant re­duc­tion in de­pres­sion scores 60 hours af­ter treat­ment. And on that lev­el the drug scored a 17.7-point mean re­duc­tion for the high dose and a 19.9-point im­prove­ment for the low dose in the first study for se­vere PPD com­pared to 14 points in the place­bo arm. In study two there was a 14.2-point vs 12-point dif­fer­ence in the mod­er­ate PPD group.
In Phase II, re­searchers re­port­ed a 12.2-point spread be­tween the drug and the place­bo, leav­ing Sage de­fend­ing a sig­nif­i­cant­ly re­duced mar­gin of im­prove­ment.
Re­searchers al­so not­ed that the drug ef­fect last­ed through 30 days in the first study, but did not mark a sta­tis­ti­cal­ly sig­nif­i­cant im­pact af­ter a month in the sec­ond study for mod­er­ate PPD, which could raise a red flag on dura­bil­i­ty.
That Phase II com­par­i­son may be a bit of a let­down, con­cedes Leerink's Paul Mat­teis, but a win in Phase III is a ma­jor plus for Sage, which he be­lieves is head­ed for an ap­proval. Get­ting an oral ver­sion, he adds, would be a tremen­dous boost.
Nonethe­less, the pos­i­tive phase III PPD re­sults are a tech­nol­o­gy val­i­dat­ing event for SAGE who is seek­ing to re­ca­pit­u­late the mech­a­nism of bre­nax­olone in an oral for­mu­la­tion (SAGE-217) across an ar­ray of CNS dis­or­der. In the back­drop of a planned NDA fil­ing for bre­nax­olone, oral da­ta in ma­jor de­pres­sive dis­or­der rep­re­sent the next ma­jor event in 4Q.
There was at least one se­ri­ous ad­verse event as­so­ci­at­ed with the drug, which was not ex­plained in the com­pa­ny's state­ment. But Sage says the safe­ty pro­file over­all was com­pa­ra­ble to the place­bo arm. More da­ta will be re­leased at an sci­en­tif­ic con­fer­ence.
Sage has mus­tered fierce sup­port as well as plen­ty of crit­ics for its R&D strat­e­gy, us­ing small stud­ies to high­light the po­ten­tial of a drug. And in this case, PPD rep­re­sents the kind of ma­jor mar­ket op­por­tu­ni­ty like­ly to re­quire a sig­nif­i­cant amount of da­ta to win over reg­u­la­tors.
Last Sep­tem­ber the biotech re­port­ed that the drug did no bet­ter than a sug­ar pill in treat­ing su­per-re­frac­to­ry sta­tus epilep­ti­cus.
Now we'll see how the FDA feels about all of this.
Sage CEO Jeff Jonas tout­ed the re­sults as a game chang­er:
We be­lieve the da­ta rep­re­sent an un­prece­dent­ed op­por­tu­ni­ty in the de­vel­op­ment of treat­ments for PPD, and may serve as the cat­a­lyst for a par­a­digm shift in how the dis­ease is ap­proached and, if ap­proved, may change how PPD is treat­ed.