On the heels of GW's epilep­sy win, Wall Street dar­ling Zo­genix shares pos­i­tive PhI­II da­ta on ri­val drug
A ri­val is al­ready loom­ing for GW Phar­ma­ceu­ti­cals $GW­PH, the drug­mak­er who scored the very first cannabis-de­rived drug ap­proval on­ly weeks ago to treat rare forms of epilep­sy. Now, Zo­genix is on their heels with pos­i­tive Phase III da­ta for its drug tar­get­ing the same in­di­ca­tion.
In­vestors are re­joic­ing, with Zo­genix's $ZGNX stock climb­ing near­ly 25% in pre-mar­ket trad­ing. The stock price has al­ready soared 210% in the past 12 months.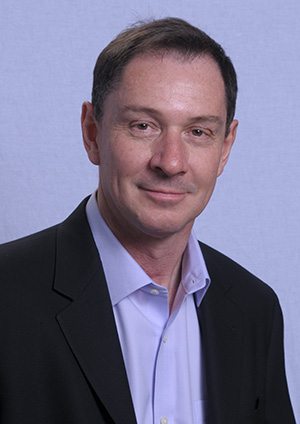 Stephen Farr
The Emeryville-based com­pa­ny re­port­ed its ex­per­i­men­tal med ZX008 trig­gered a dra­mat­ic drop in the rate of seizures ex­pe­ri­enced by pa­tients with Dravet syn­drome, a rare form of child­hood epilep­sy. The Phase III study (the sec­ond of two) saw 43 pa­tients had a me­di­an re­duc­tion of 62.7% in con­vul­sive seizures per month. That's com­pared to 1.2% on place­bo. The oth­er Phase III study Zo­genix re­port­ed back in Sep­tem­ber saw a me­di­an re­duc­tion of 72.4%, while place­bo on­ly saw a drop of 17.4%.
ZX008 is a low-dose for­ma­tion of fen­flu­ramine, one part of the in­fa­mous weight­loss drug com­bo "Fen-Phen" — banned back in the 1990s due to car­diac risk. In Zo­genix's two Phase III stud­ies, its ver­sion of this drug did not trig­ger car­diac side ef­fects.
"Based on these high­ly com­pelling top-line re­sults from both of our piv­otal stud­ies, we are now fo­cused on sub­mit­ting ap­pli­ca­tions for reg­u­la­to­ry ap­provals in the US and Eu­rope in the fourth quar­ter of 2018," said Stephen Farr, pres­i­dent and CEO of Zo­genix, in a state­ment. "We are ex­cit­ed about ZX008's po­ten­tial to have a ma­jor im­pact in the treat­ment of pa­tients with Dravet syn­drome and their fam­i­lies."
The Phase III news comes less than a month af­ter GW Phar­ma­ceu­ti­cals scored a green light on Epid­i­olex, grab­bing its first ever mar­ket­ing OK for one of its cannabi­noid drugs and set­ting up the biotech for a ma­jor shift to­ward com­mer­cial­iza­tion. The drug was ap­proved to treat seizures in chil­dren suf­fer­ing from rare cas­es of Lennox-Gas­taut syn­drome and Dravet syn­drome.
Clar­i­vate has pegged 2022 Epid­i­olex sales at a block­buster-sized $1.2 bil­lion. But ri­vals like Zo­genix's ZX008 could cer­tain­ly cut in­to that, if it reach­es the mar­ket.