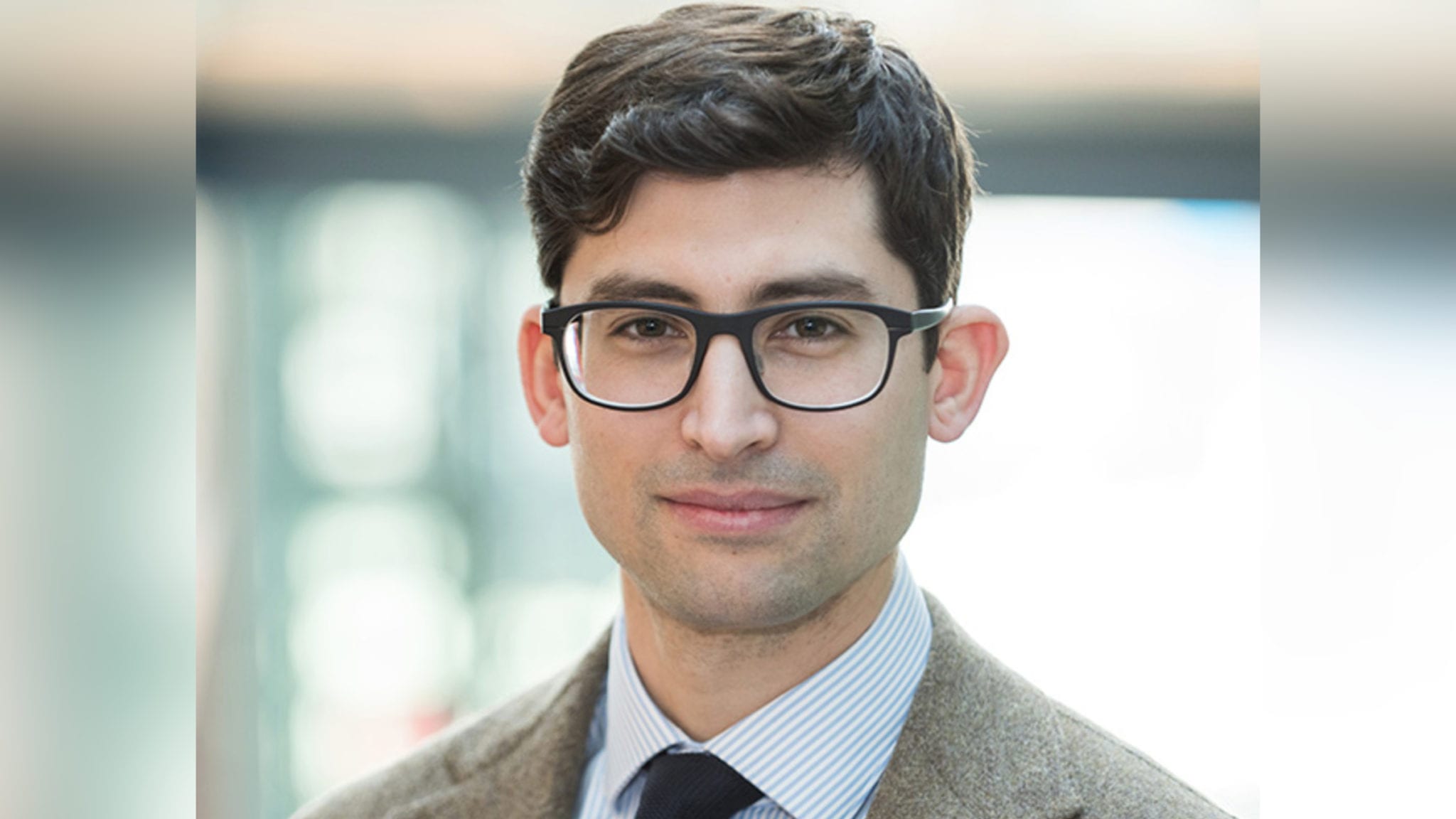 Robert Habib (file photo)
Once laser-fo­cused on liv­er, Mi­NA takes swing at neu­rol­o­gy with Servier's back­ing
Once fo­cused on hard-to-treat liv­er dis­eases, Mi­NA Ther­a­peu­tics is join­ing forces with Servi­er to en­gage its small ac­ti­vat­ing RNA tech­nol­o­gy on an­oth­er dif­fi­cult front: neu­rol­o­gy.
Mi­NA and Servi­er an­nounced a new re­search al­liance Thurs­day cen­tered around neu­ro­log­i­cal dis­or­ders. While the part­ners are keep­ing qui­et about their tar­gets for now, Mi­NA CEO Robert Habib vague­ly re­vealed that the first one was nom­i­nat­ed by Servi­er, which has an op­tion over it. Mi­NA stands to re­ceive up to $266.3 mil­lion (€220 mil­lion) in an up­front pay­ment and mile­stones on that tar­get alone, though they de­clined to break those num­bers down any fur­ther.
In ad­di­tion, Servi­er has ex­clu­siv­i­ty over two more tar­gets, Habib said. Un­der the terms of the deal, Mi­NA will iden­ti­fy po­ten­tial can­di­dates and Servi­er will take the lead on pre­clin­i­cal and clin­i­cal de­vel­op­ment.
"This is sort of our first step in CNS with Servi­er, but it has the po­ten­tial to ex­pand quite sig­nif­i­cant­ly across many tar­gets," Habib told End­points News.
Mi­NA was co-found­ed in 2008 by Habib's fa­ther, the promi­nent Im­pe­r­i­al Col­lege Lon­don pro­fes­sor Nagy Habib. Robert left in­vest­ment bank­ing about sev­en years ago to take the helm at his fa­ther's com­pa­ny, set­ting out on a mis­sion to help treat the "un­drug­gable" — start­ing with liv­er can­cer.
saR­NA is sim­i­lar to RNA in­ter­fer­ence, in that they both re­ly on short strands of RNA and a pro­tein called arg­onaute-2. Ex­cept in­stead of si­lenc­ing genes, saR­NA am­pli­fies.
"We have en­zymes with­in our bod­ies that are re­spon­si­ble for gene reg­u­la­tion. And what we do is we de­sign small RNA se­quences that di­rect those en­zymes to spe­cif­ic re­gions of a gene, which in do­ing so can trig­ger the gene to in­crease tran­scrip­tion, to re­lease more mes­sen­ger RNA and more pro­tein," Habib ex­plained.
The Lon­don-based biotech's lead pro­gram goes af­ter CEB­PA — a gene that pro­vides in­struc­tions to make a type of tran­scrip­tion fac­tor pro­tein — in the hopes of re­duc­ing im­mune sup­pres­sion caused by im­ma­ture myeloid cells to im­prove the ef­fi­ca­cy of can­cer ther­a­pies. Its can­di­date, MTL-CEB­PA, is be­ing test­ed as a com­bi­na­tion ther­a­py with Bay­er's Nex­avar in he­pa­to­cel­lu­lar car­ci­no­ma and Mer­ck's Keytru­da in ad­vanced sol­id tu­mors. Sev­er­al months ago, Mi­NA land­ed a near­ly $30 mil­lion Se­ries A round to push those pro­grams for­ward.
Habib ex­pects to wrap up the Phase I dose es­ca­la­tion por­tion of the Keytru­da study around the end of this quar­ter, and launch in­to dose ex­pan­sion in Q2. The first da­ta snap­shot could come as ear­ly as the end of this year, he said.
The Servi­er deal al­lows Mi­NA to branch out from liv­er dis­eases and ex­plore new ter­ri­to­ry "ripe for our tech­nol­o­gy," Habib said. It's one of sev­er­al col­lab­o­ra­tions that Mi­NA has inked over the last few years, in­clud­ing one with As­traZeneca last Jan­u­ary that gave the phar­ma ne­go­ti­at­ing rights to a li­cens­ing agree­ment af­ter a se­ries of pre­clin­i­cal stud­ies.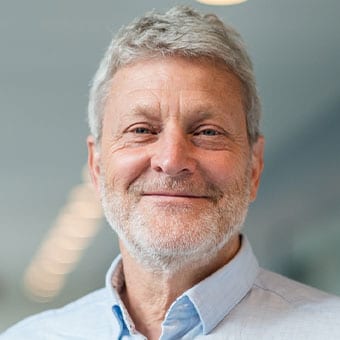 Pe­ter Bains
In 2017, So­sei put down about $45 mil­lion for 25.6% of Mi­NA's eq­ui­ty. Pe­ter Bains, So­sei's CEO at the time, laid out a $534 mil­lion plan to ac­quire Mi­NA, and thus ex­pand So­sei's glob­al reach. That same year, Mi­NA signed an up-to $371.9 mil­lion deal with Boehringer In­gel­heim for three liv­er fi­bro­sis tar­gets, in­clud­ing at least one NASH drug. But a year and a half lat­er, So­sei passed on the op­tion, keep­ing its stake.
"The pow­er of saR­NA tech­nol­o­gy is that it is a chem­i­cal drug that works by a tran­sient dose-de­pen­dent mech­a­nism, very much like a chem­i­cal drug. But be­cause it tar­gets gene tran­scrip­tion and can in­crease gene tran­scrip­tion, it can hit tar­gets that are not drug­gable by con­ven­tion­al med­i­cine," Habib said.
"This is re­al­ly ex­tend­ing the broad­er suc­cess that we're see­ing in RNA more wide­ly," CBO Pe­ter Bains said, ref­er­enc­ing com­pa­nies like Al­ny­lam and Mod­er­na. "So this is… an­oth­er modal­i­ty for RNA in­ter­ven­tion."