Once re­ject­ed, Kala's dry eye drug now gains en­try to a field where No­var­tis is groom­ing its own block­buster
When the FDA slapped a re­jec­tion on Kala Phar­ma's dry eye drug last Au­gust, the biotech's ex­ecs promised in­vestors that a third Phase III study — they had al­ready start­ed at that point — would re­verse their for­tune.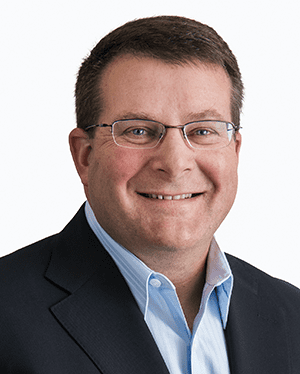 Mark Iwic­ki
To­day they made good on that promise, clinch­ing an ap­proval for Ey­su­vis, an oc­u­lar cor­ti­cos­teroid be­ing po­si­tioned as a first-line, short term treat­ment of dry eye dis­ease.
Boast­ing a tech­nol­o­gy in­vent­ed by Bob Langer out of MIT, Ey­su­vis is a cor­ti­cos­teroid, lotepred­nol etabon­ate, de­liv­ered by mu­cus-pen­e­trat­ing par­ti­cles. It promis­es to en­hance pen­e­tra­tion in­to tar­get tis­sue on the oc­u­lar sur­face, achiev­ing an ef­fect quick­er than sys­temic cor­ti­cos­teroids and stronger than over-the-counter eye drops.
Kala, with $159.1 mil­lion in cash, cash equiv­a­lents and short-term in­vest­ments that it ex­pects to last un­til Q3 of 2022, ex­pects to launch the drug by year's end pend­ing some fi­nal touch­es on the sales­force (125 reps to start with) and man­u­fac­tur­ing.
The top team, led by CEO Mark Iwic­ki, has re­peat­ed­ly em­pha­sized that the mar­ket is huge yet un­tapped, with just a few pre­scrip­tion drugs avail­able in the cat­e­go­ry. One of them, Shire's Xi­idra, was bought by No­var­tis for $3.4 bil­lion up­front.
Here's Iwic­ki from an earn­ings call in Au­gust:
Over 30 mil­lion peo­ple in the Unit­ed States live with dry eye dis­ease, of which over 17 mil­lion have al­ready been di­ag­nosed by an eye care pro­fes­sion­al.

Our mar­ket re­search sug­gests that 80% to 90% of these pa­tients suf­fer from episod­ic flares rather than con­tin­u­ous symp­toms, and feed­back from eye care pro­fes­sion­als sug­gest that these flares are – will be un­der-man­aged by cur­rent ther­a­pies.
In a note from Sep­tem­ber, Jef­feries an­a­lyst Biren Amin wrote that steroids are com­mon­ly pre­scribed off-la­bel for flares but risks of el­e­vat­ed in­traoc­u­lar pres­sure dis­cour­age non-corneal spe­cial­ists from do­ing so.
Da­ta from STRIDE3, the fi­nal Phase III study that fi­nal­ly sat­is­fied reg­u­la­tors, sug­gest­ed that Ey­su­vis in­duced a sta­tis­ti­cal­ly sig­nif­i­cant im­prove­ment in oc­u­lar dis­com­fort sever­i­ty over place­bo.
Doc­tors Amin spoke to "see the op­por­tu­ni­ty for it to be adopt­ed by corneal spe­cial­ists and should re­move the bar­ri­er for non-corneal spe­cial­ists to pre­scribe a steroid type treat­ment for DED flares."