On­coMed chief Paul Hast­ings goes on med­ical leave
The long­time biotech ex­ec and On­coMed $OMED CEO Paul Hast­ings is go­ing on med­ical leave.
There's no im­me­di­ate word about what ails him, but the biotech says that Hast­ings will keep his ti­tles as he re­mains on med­ical leave at the biotech, which is fo­cused on new can­cer ther­a­pies.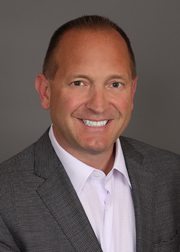 Paul Hast­ings
In the mean­time, the com­pa­ny will be led by a se­nior man­age­ment team with an "Of­fice of the Pres­i­dent" con­sist­ing of R&D chief John Lewic­ki and CFO Sunil Pa­tel. In ad­di­tion, On­coMed's board has ap­point­ed a spe­cial com­mit­tee con­sist­ing of Jack Laser­sohn, the lead di­rec­tor, with Per­ry Karsen, Deepa Pakianathan and Rick Win­ning­ham to work close­ly with Lewic­ki and Pa­tel dur­ing Hast­ings' leave.
Hast­ings and On­coMed have had some tough set­backs to deal with this year. A lit­tle more than a year af­ter its num­ber two drug foundered in a Phase II fail­ure, its top drug dem­cizum­ab — part­nered with Cel­gene in a multi­bil­lion-dol­lar deal — flopped in a Phase II in the spring. And the biotech fol­lowed up with the news that Bay­er was by­pass­ing a tie-up on two oth­er key pro­grams, com­plet­ing a one-two punch.