One of Hal Bar­ron's top drug prospects at GSK flunks a PhII test for rheuma­toid arthri­tis, flail­ing in an in­tense­ly com­pet­i­tive field
One of Glax­o­SmithK­line's $GSK top pipeline can­di­dates has failed a Phase II tri­al — bad­ly.
The phar­ma gi­ant re­port­ed to­day that their an­ti-GM-CSF — GSK3196165, held up as a top drug can­di­date by new R&D chief Hal Bar­ron in a re­cent in­ter­view — failed the pri­ma­ry end­point of DAS28(CRP) < 2.6 at Week 24.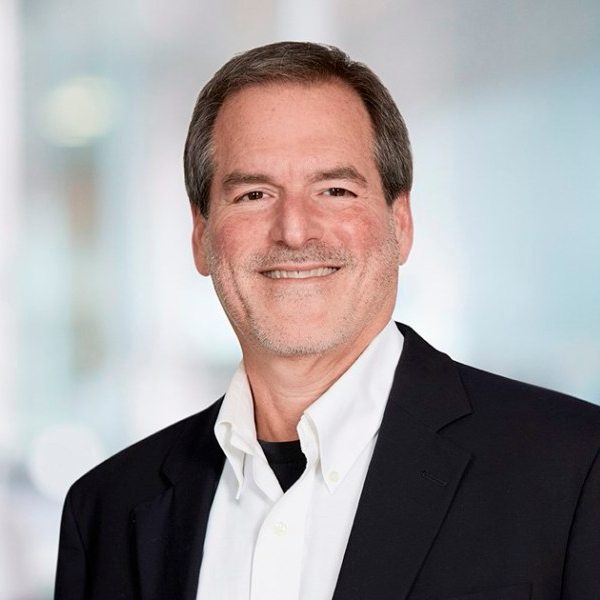 Hal Bar­ron
GSK did pull out some pos­i­tive sec­on­daries, but in an in­tense­ly com­pet­i­tive field where oth­er play­ers have been tout­ing much bet­ter, sta­tis­ti­cal­ly sig­nif­i­cant pri­ma­ry goal re­sults, the fu­ture of this drug is very much in doubt.
The key dis­ease ac­tiv­i­ty score reg­is­tered for on­ly 16% of the pa­tients tak­ing the high dose of the drug, sig­nif­i­cant­ly bet­ter than the min­i­mal num­ber on place­bo. That was a p-val­ue of on­ly 0.134, how­ev­er.
Last April Ab­b­Vie $AB­BV re­port­ed clin­i­cal re­mis­sion (<2.6) of 29% based on pa­tients' DAS28 in a Phase III for upadac­i­tinib at week 12, beat­ing out adal­i­mum­ab at 18%. And Gilead $GILD re­port­ed a 30.6% DAS28(CRP) < 2.6 score at their high dose for fil­go­tinib at week 24, al­most twice the GSK num­ber.
For Bar­ron, though, ev­i­dence of ear­ly ef­fi­ca­cy with the hits on sec­on­daries for DAS28(CRP) change from base­line at week 12 and an im­prove­ment in ef­fi­ca­cy through the EOW dos­ing phase that was sta­tis­ti­cal­ly sig­nif­i­cant at Week 24 are grounds for op­ti­mism.
And they add that in a sep­a­rate 12-week study they saw a "sim­i­lar clin­i­cal ef­fi­ca­cy pro­file and in ad­di­tion syn­ovi­tis re­duc­tion was ob­served in pa­tients with RA."
About half of the pa­tients tak­ing their drug — ob­tained from Mor­phoSys — ex­pe­ri­enced ad­verse events, some se­ri­ous.
Weak and bad da­ta are not what GSK needs right now, par­tic­u­lar­ly in RA, where the com­pa­ny has not been seen as a play­er in the show­down be­tween Ab­b­Vie and Gilead. The com­pa­ny bad­ly needs new block­busters, not an­oth­er last place fin­ish­er with mar­gin­al prospects.
"We are en­cour­aged by these re­sults," re­marked Bar­ron in a state­ment. "The rapid on­set and marked ben­e­fit on clin­i­cal­ly mean­ing­ful end­points such as pain and swollen ten­der joint counts, rep­re­sents a po­ten­tial­ly im­por­tant ad­vance for pa­tients with rheuma­toid arthri­tis who are in need of new treat­ment op­tions."
GSK made it clear that the R&D team plans to push ahead with more stud­ies on this drug, de­spite the Phase II fail­ure. It's a dif­fi­cult case to make at a time the com­pa­ny needs to line up odds-on win­ners.