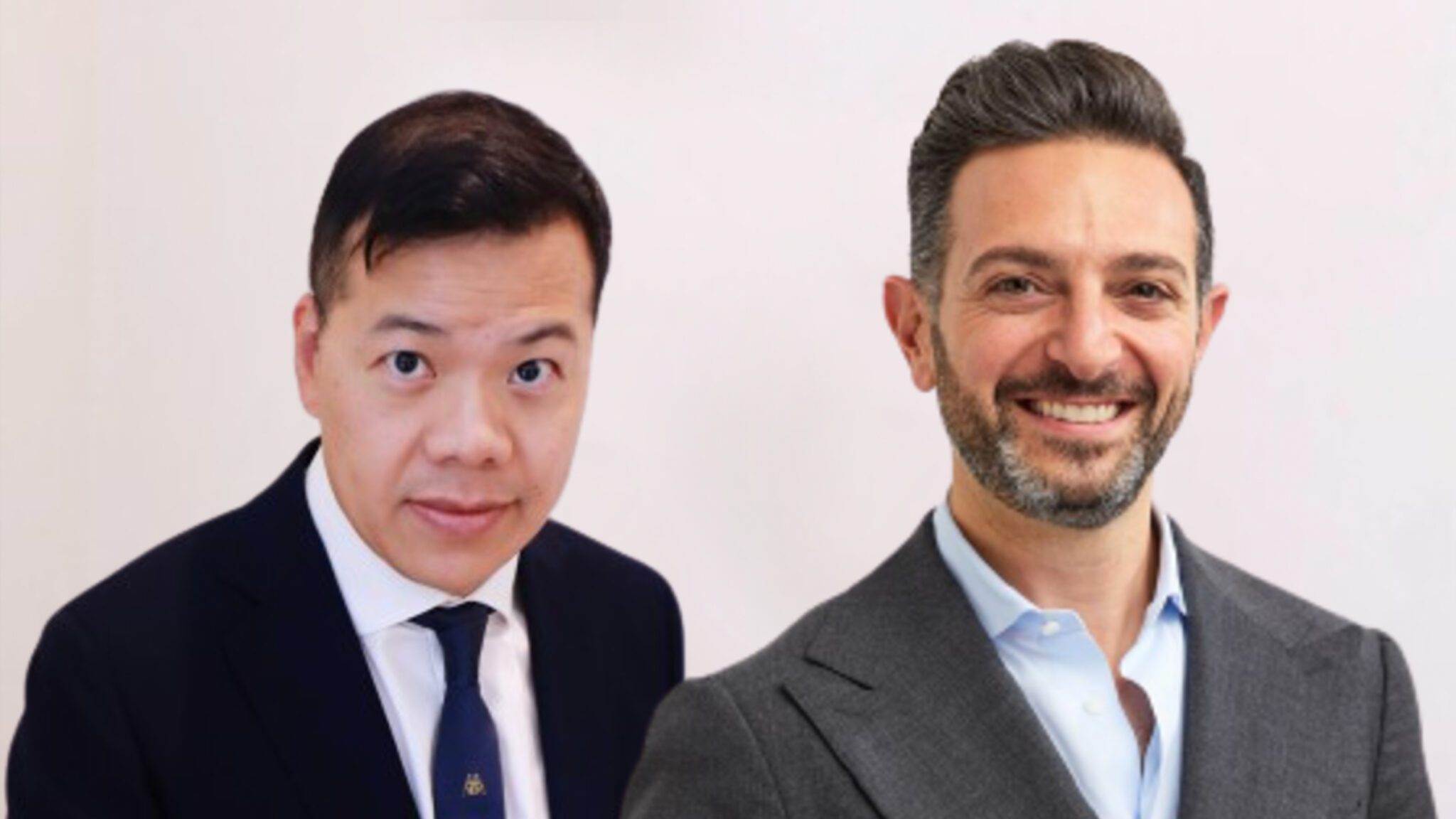 Tuyen Ong and Avak Kahvejian
One Ring to rule them all? Flag­ship's big bet on dom­i­nat­ing gene ther­a­py 2.0 at­tracts a $117M megaround
Over the last 18 months or so, gene ther­a­py has come in for its come­up­pance.
Long known for once-and-done boast­ing, stak­ing claims for cu­ra­tive re­sults on some of the most bit­ter dis­eases known to man, the field has been stag­gered by fail­ure, ev­i­dence of wan­ing ef­fects and fears that ef­fi­ca­cy could wick­er and flame out. And giv­en the ther­a­pies' vi­ral con­structs, they could on­ly be giv­en once.
As a re­sult, var­i­ous com­pa­nies have been work­ing on dif­fer­ent so­lu­tions. But at Flag­ship, which has been re­think­ing what think­ing big is, there's one still quite stealthy ef­fort that aims to sweep aside the first gen­er­a­tion of ther­a­pies and sup­plant it with some­thing com­plete­ly new.
The biotech is Ring Ther­a­peu­tics, or­ga­nized around a cen­tral big plat­form idea: that a new kind of virus they've found — anellovirus­es — that typ­i­cal­ly live in har­mo­ny with your im­mune sys­tem, can be used in a va­ri­ety of tis­sues for a va­ri­ety of ther­a­peu­tic pur­pos­es. And, they hope, anellovirus­es can sim­ply re­place the still prob­lem­at­ic ade­n­ovirus­es that dom­i­nat­ed the first wave in this race, of­fer­ing a new fleet choice that can per­ma­nent­ly al­ter the field.
Like oth­er Flag­ship mod­els, the plat­form play here is based on lengthy lab work. Ring has been in busi­ness since 2017. And you don't see any­one sweat­ing the fact that they're on a hard march to their 5th an­niver­sary with no plans to be in the clin­ic any­time this year. At least, nei­ther the CEO-part­ner in­volved, Night­star vet­er­an Tuyen Ong, or Flag­ship's Avak Kahve­jian sound con­cerned.
For them, this is a shot at the first true dis­rup­tion in gene ther­a­py in 50 years. They're out to make biotech his­to­ry. Here's the Flag­ship found­ing part­ner, Kahve­jian:
You know that Flag­ship doesn't nec­es­sar­i­ly want to rush in­to the clin­ic with one pro­gram. We re­al­ly, tru­ly see this as a mul­ti­modal­i­ty, mul­ti­prod­uct plat­form. And as such, we want to stag­ger a num­ber of clin­i­cal en­tries to­geth­er with­in a rea­son­able time­frame where they're over­lap­ping with each oth­er. So all of those pre­clin­i­cal stud­ies have to line up. And we want to demon­strate some of these re­al­ly in­ter­est­ing val­ue propo­si­tions. And pick­ing the right way to do that is go­ing to be im­por­tant.
There's a pub­li­ca­tion com­ing soon that Kahve­jian is ex­cit­ed about. And Ong sounds hap­py to be in this spot, as they move in­to the IND stage.
I know you hear this prob­a­bly from a num­ber of dif­fer­ent biotechs, but I of­ten use the term, it's a lit­tle bit corny, but it's one Ring to rule them all. Be­cause when you look at gene ther­a­py, dif­fer­ent com­pa­nies are in­no­vat­ing on dif­fer­ent fronts. So there's the cap­sid evo­lu­tion as you talked about, cap­sid en­gi­neer­ing, man­u­fac­tur­ing and the oth­er piece, which is the pay­loads. What Ring is do­ing is ac­tu­al­ly in­no­vat­ing on mul­ti­ple fronts. So we've tak­en these com­men­sal virus­es that are harm­less, they de­vel­oped spe­cif­ic ad­van­tages in terms of tro­pism, re­dos­abil­i­ty, po­ten­tial­ly be­ing more tol­er­a­ble and po­tent and we've been able to gen­er­ate a plat­form around that…

I think the prob­lem we have right now, John, is that we have an em­bar­rass­ment of rich­es in re­gards to which dis­eases to tar­get. I think how we're look­ing at ba­si­cal­ly ad­dress­ing the clin­i­cal in­di­ca­tions is that one, you can have in­di­ca­tions that ad­dress both greater tol­er­a­bil­i­ty, which is an is­sue with­in the gene ther­a­py space, greater po­ten­cy, the abil­i­ty to ad­dress dif­fer­ent in­di­ca­tions that are not ad­dressed be­cause of lack of tro­pism. And then the fi­nal holy grail is to ad­dress the re­dos­abil­i­ty piece.
Ong had a front-row seat on just how ex­cit­ing, and fre­quent­ly dis­ap­point­ing, the first round of gene ther­a­pies has gone. He was head of de­vel­op­ment at Night­star un­til Bio­gen bought them out in the sum­mer of 2019. And both of Night­star's main pro­grams just flamed out in the clin­ic, wip­ing out more than a half-bil­lion dol­lars in val­ue on Bio­gen's books.
Ring's sto­ry, mean­while, has at­tract­ed a much broad­er syn­di­cate to build on the Flag­ship launch round.
In­vus, Al­ti­tude Life Sci­ence Ven­tures, Part­ners In­vest­ment, UPMC En­ter­pris­es, as well as funds and ac­counts ad­vised by T. Rowe Price As­so­ci­ates, among oth­ers, joined in along­side Flag­ship Pi­o­neer­ing. They can count this as an­oth­er high-risk, high re­ward play in the Flag­ship port­fo­lio.