Op-ed: What we're watch­ing close­ly as an un­usu­al #ASH21 kicks off in At­lanta
Re­mem­ber when med­ical meet­ings were live and in per­son?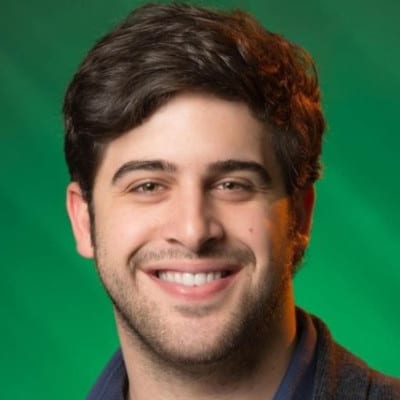 Kyle Blanken­ship
Step­ping off the plane from Austin in­to this year's Amer­i­can So­ci­ety of Hema­tol­ogy an­nu­al meet­ing in At­lanta, I can't help but feel some of the ex­cite­ment and sense of in­tel­lec­tu­al fer­ment we used to feel around the biggest con­fer­ences of the year — but it's un­de­ni­able this year is dif­fer­ent.
No longer re­strict­ed to a wonky In­ter­net plat­form, #ASH21 has adopt­ed a live-vir­tu­al hy­brid mod­el, and I em­braced the chance to re­turn to my first live meet­ing in rough­ly two years — vaxxed, boost­ed and masked, of course. It's good to be back, but I, like the rest of the world, am still ad­just­ing to the new nor­mal.
Where be­fore my week­end might be packed with side­bars with bio­phar­ma ex­ec­u­tives shared over luke­warm cups of cof­fee from the me­dia room, quick meet-and-greets with fel­low journos and PR flacks, and wolf­ing down a sand­wich from the buf­fet bar, this year's event al­ready feels more mut­ed and a lit­tle more somber.
The cof­fee and sand­wich­es still flow freely, and a cou­ple of folks are still brav­ing a short sit­down and in­tro­duc­tion, but most of my calls have al­ready hap­pened this week on the now-fa­mil­iar con­fines of Zoom and Mi­crosoft Teams. So where some of the ex­cite­ment is gone, this meet­ing has al­so giv­en me some time ahead to re­flect on what is still a fas­ci­nat­ing time in hema­tol­ogy.
In con­ver­sa­tion with more than a dozen bio­phar­ma ex­ecs and re­searchers, I've com­piled a bit of a self-guide to some of the biggest trends and ab­stracts ex­pect­ed at this year's #ASH21. Many of the biggest names in this space are cer­tain­ly throw­ing their weight around, but there are still a few un­der­told sto­ries float­ing around out there that are worth watch­ing.
If you're com­fort­able at home in your PJs or cram­ming your­self in­to sud­den­ly too-small work clothes in At­lanta (pag­ing: me), I hope you en­joy my list of what I'm watch­ing this week­end.
As cur­rent-gen CAR-T scours for more pa­tients, a spate of next-gen drugs vie for a break­through
Ear­li­er to­day, Bris­tol My­ers Squibb and Gilead's Kite read out com­pet­ing da­ta for their cur­rent-gen CAR-Ts in sec­ond-line B cell lym­phoma as head-to-head chal­lenges to an ug­ly stan­dard of care.
Those read­outs are big news in that they rep­re­sent a big ad­vance for the cur­rent gen­er­a­tion of CAR-Ts — with oner­ous safe­ty pro­files and the weight of the un­known on their shoul­ders — look­ing to break new ground in ear­li­er lines of ther­a­py. And this isn't the end for those am­bi­tions, ei­ther. Kite is al­so pre­sent­ing more da­ta for Yescar­ta in first-line, high-risk LB­CL pa­tients on Mon­day, which will be some­thing to watch not on­ly for in­ter­me­di­ate ef­fi­ca­cy mark­ers but al­so whether physi­cians will be able to stom­ach a cell ther­a­py so ear­ly in the treat­ment par­a­digm.
That bat­tle may come down to safe­ty, where Bris­tol My­ers' Breyanzi ap­pears to show a safer pro­file over Kite's ri­val. Time will tell on whether that gap holds up.
But as the es­tab­lished CAR-Ts duke it out over what could be a siz­able slice of pa­tients and sales, a grow­ing menagerie of biotechs and phar­mas look­ing for break­throughs in next-gen cell ther­a­py for can­cer are al­so loud­ly shop­ping their wares this week­end.
This list runs long and in­cludes some drug­mak­ers that have re­cent­ly made waves. The field has shown some ear­ly ef­fi­ca­cy promise, but con­cerns over dura­bil­i­ty and a cou­ple sur­pris­es in the clin­ic have churned out mixed re­sults, so far. Take Al­lo­gene, for in­stance.
One of the pre­mier names in craft­ing al­lo­gene­ic — or "off-the-shelf" — cell ther­a­pies de­rived from donor cells rather than a pa­tient's own, Al­lo­gene was re­cent­ly hit with a clin­i­cal hold for its AL­LO-501 pro­gram af­ter some pa­tients re­port­ed chro­mo­so­mal ab­nor­mal­i­ties. The com­pa­ny has an up­date on those Phase I tri­als Mon­day so at least we'll know whether they were on the right track.
Mean­while, you have a com­pa­ny like Fate, which is read­ing out da­ta on its CAR-NK pro­gram FT596 — ef­fec­tive­ly strap­ping a CAR on­to nat­ur­al-killer cells de­rived from donor stem cells. Ear­li­er this year, Fate turned out da­ta ques­tion­ing the dura­bil­i­ty of that drug de­spite some promis­ing ef­fi­ca­cy num­bers.
All of these sto­ries are part of a greater push in­to the fu­ture of cell ther­a­py — par­tic­u­lar­ly drugs that lever­age the in­nate im­mune sys­tem. It will be in­ter­est­ing to watch how that de­vel­ops.
New an­swers in he­mo­phil­ia
An ab­stract to watch close­ly on Tues­day is Sanofi's up­date on fi­tusir­an, an siR­NA ther­a­py that si­lences the SER­PINC1 gene lead­ing to he­mo­phil­ia A/B, could prove a game chang­er in treat­ing that hema­to­log­i­cal dis­ease.
Ear­ly da­ta in the Phase III set­ting from this pro­gram showed a whop­ping 90% re­duc­tion in an­nu­al­ize bleed­ing rate, which would like­ly prove to be best-in-class ef­fi­ca­cy if it holds up. Mean­while, the safe­ty pro­file for the drug has shown some hur­dles, par­tic­u­lar­ly on the clot­ting front.
Mean­while, there are a range of po­ten­tial gene ther­a­pies in the works for this pro­gram. Just this week, uniQure read out piv­otal da­ta for its gene ther­a­py en­tranaco­gene deza­parvovec hit­ting its pri­ma­ry non-in­fe­ri­or­i­ty end­point in an­nu­al­ized bleed­ing rate (ABR) af­ter 18 months com­pared to base­line Fac­tor IX pro­phy­lac­tic ther­a­py. Fac­tor IX is a pro­tein that's nat­u­ral­ly pro­duced in the body to help form blood clots and stop bleed­ing, and com­mon treat­ments to­day are de­signed to re­place the pro­tein to achieve ad­e­quate clot­ting.
It's worth not­ing that ASH isn't just a blood can­cer con­fer­ence but a hema­tol­ogy con­fer­ence as well, and this race will prove one to watch.
CD19/20 still dom­i­nates blood can­cer drug de­vel­op­ment, but new tar­gets are catch­ing eye­balls
An­oth­er big late-break­ing ab­stract on Tues­day is an up­date on Roche's Po­livy, an an­ti­body-drug con­ju­gate tar­get­ing the CD79b pro­tein.
Po­livy is one of a rare group of blood can­cer meds ap­proved to tar­get any­thing but CD19 or CD20, two of the most high­ly val­i­dat­ed tar­gets in can­cer care that have been the back­bone for a range of ap­provals for decades. Roche, with a his­to­ry dri­ving three of the in­dus­try's most suc­cess­ful can­cer drugs in Avastin, Her­ceptin and Rit­ux­an, knows that CD19/20 will play a big role in the fu­ture but is al­so will­ing to dab­ble in some in­ter­est­ing ex­per­i­ments.
One to watch is an up­date from Roche on com­bi­na­tions of Po­livy with its in­ves­ti­ga­tion­al CD20xCD3 bis­pe­cif­ic an­ti­bod­ies mo­sune­tuzum­ab and glofitimab. There are lots of com­pet­ing bis­pecifics work­ing off those tar­gets, and Roche is get­ting ag­gres­sive in pur­su­ing com­bi­na­tions to get ahead.