Open­ing new bat­tle­front with Gilead, GSK touts new Dova­to non-in­fe­ri­or­i­ty da­ta months af­ter first ap­proval
Glax­o­SmithK­line is giv­ing its best shot at ri­val­ing Gilead on its home turf with Dova­to, a 2-drug HIV reg­i­men ap­proved in Eu­rope just days ago fol­low­ing a re­cent FDA OK. And it's strength­en­ing its case with a fresh slate of Phase III da­ta that shows the drug is just as good as triple ther­a­pies for pa­tients al­ready on treat­ment.
The take­away from the topline re­sults an­nounced to­day is sim­ple: When pa­tients switch from a TAF-con­tain­ing, 3-drug reg­i­men to Dova­to af­ter at least six months, they main­tain sim­i­lar rates of vi­ral sup­pres­sion to oth­ers who con­tin­ue the orig­i­nal treat­ment.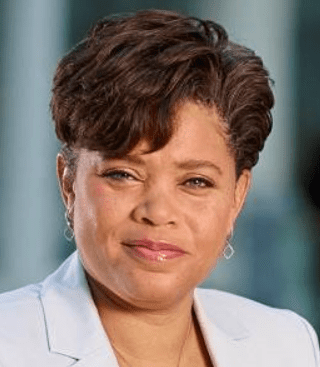 Kim Smith Vi­iV
That was the key hy­poth­e­sis they want­ed to test in the TAN­GO study, said Kim Smith, head of glob­al re­search & med­ical strat­e­gy at GSK's HIV-mind­ed sub­sidiary Vi­iV Health­care. GSK had shown in oth­er Phase III tri­als that Dova­to worked as well as oth­er stan­dard 3-drug ther­a­pies in treat­ment-naive pa­tients — the in­di­ca­tion it was ap­proved for. And now the Week 48 re­sults show pa­tients who are al­ready vi­ral­ly sup­pressed can in­deed safe­ly re­duce the num­ber of med­i­cines in their reg­i­men.
But will that mat­ter?
Cred­it Su­isse an­a­lyst Evan Seiger­man is skep­ti­cal. Draw­ing from a sur­vey of 30 US-based physi­cians, he found a high pref­er­ence for Gilead's sin­gle-tablet reg­i­mens, even if they com­prise one more drug than Dova­to.
En­thu­si­asm for two-drug (2DR) sin­gle-tablet reg­i­ments (STRs) is mod­est; Gilead like­ly to re­main the mar­ket leader: While Dova­to (do­lute­gravir + lamivu­dine) has com­pa­ra­ble ef­fi­ca­cy and safe­ty in a clin­i­cal tri­al set­ting, physi­cians gen­er­al­ly pre­ferred a three-drug STR like Bik­tarvy, as re­spon­dents demon­strat­ed con­cern over dis­ease re­sis­tance in 2DRs. Over­all, we view the com­pet­i­tive threat from 2DRs and gener­ics as lim­it­ed, since nei­ther ad­dress treat­ment se­lec­tion pri­or­i­ties as com­pre­hen­sive­ly as Bik­tarvy.
Bik­tarvy, which racked up $1.184 bil­lion in sales in its first 11 months, con­sists of bicte­gravir, emtric­itabine, and teno­fovir alafe­namide. The for­mer is an in­te­grase in­hibitor, which works against HIV's in­te­grase pro­tein, block­ing its abil­i­ty to in­te­grate its ge­net­ic code in­to hu­man cells. The lat­ter two are nu­cle­o­side ana­log re­verse tran­scrip­tase in­hibitors, or nukes, which thwart the virus­es' ef­forts to repli­cate them­selves in cells.
GSK has his­tor­i­cal­ly had is­sues with its nukes, Umer Raf­fat of Ever­core ISI not­ed. Specif­i­cal­ly, aba­cavir has been linked to CV and hy­per­sen­si­tiv­i­ty is­sues, drag­ging down de­mand for an­oth­er com­bo con­tain­ing both do­lute­gravir and aba­cavir.
With Dova­to and its oth­er 2-drug reg­i­men, Ju­lu­ca, GSK is look­ing to shake off that is­sue by com­bin­ing the in­te­grase in­hibitor do­lute­gravir with new nukes — lamivu­dine and rilpivirine — all un­der the premise that 2, rather than 3 or more, is the mag­ic num­ber in keep­ing HIV in check.