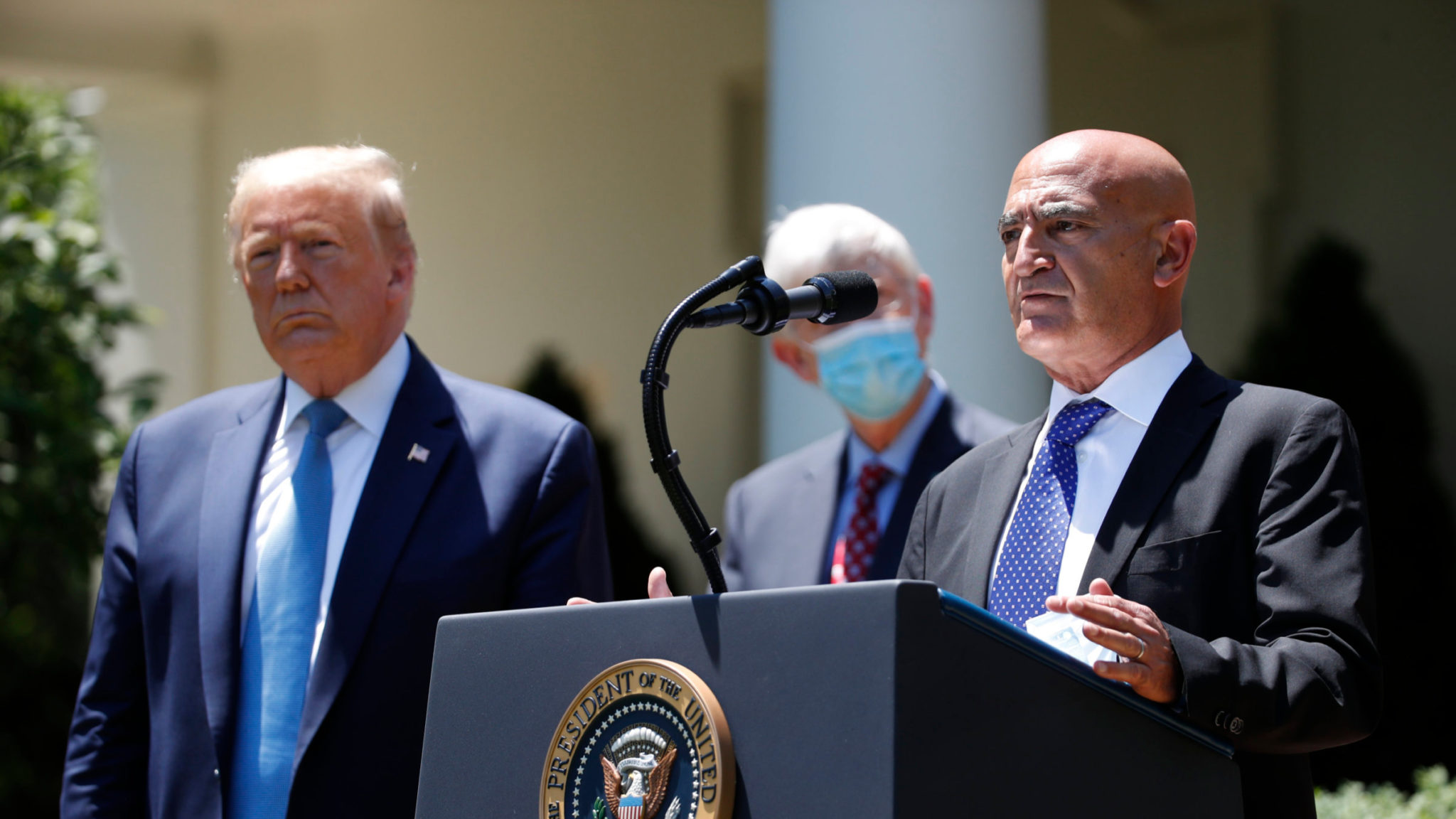 Moncef Slaoui, head of Operation Warp Speed (AP Images)
Covid-19 roundup: No­vavax re­cruits As­traZeneca vet as its new CMO — right af­ter David Mott jumps on the board; Op­er­a­tion Warp Speed will cut to 7 can­di­dates
One of the dark-horse con­tenders in a race to the fin­ish line with a new vac­cine for Covid-19 has just wooed a se­nior As­traZeneca re­searcher to the fold as its new chief med­ical of­fi­cer.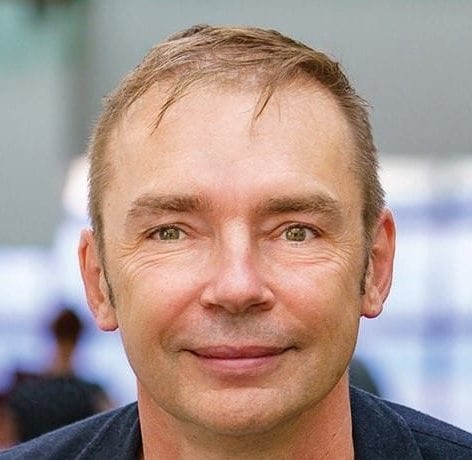 Fil­ip Dubovsky
No­vavax re­ports that it has re­cruit­ed Fil­ip Dubovsky to the team af­ter a 14-year stretch at Med­Im­mune/As­traZeneca. While at the big As­traZeneca sub, Dubovsky had been area head for in­fec­tious dis­eases and vac­cines. Ear­li­er he had been sci­en­tif­ic di­rec­tor for PATH, a malar­ia vac­cine ini­tia­tive.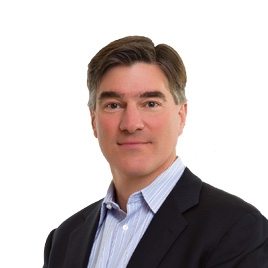 David Mott
Dubovsky's ar­rival comes 1 day af­ter No­vavax an­nounced that David Mott — the ex-CEO at Med­Im­mune re­cent­ly re­tired from a top spot at New En­ter­prise As­so­ci­ates — is join­ing the board.
No­vavax al­so hired Sil­via Tay­lor, as SVP, in­vestor re­la­tions and cor­po­rate af­fairs.
No­vavax jumped in­to the race with a seed grant from the Coali­tion for Epi­dem­ic Pre­pared­ness In­no­va­tions, which fol­lowed up with a grant of up to $384 mil­lion. And just yes­ter­day, the com­pa­ny raised $200 mil­lion in an eq­ui­ty in­vest­ment from RA Cap­i­tal. But the biotech has been no­tice­ably ab­sent from the fron­trun­ners cit­ed by Op­er­a­tion Warp Speed — so far in any case. — John Car­roll
Stéphane Ban­cel pre­dicts Mod­er­na vac­cine has 80% to 90% chance of suc­cess
It would come as no sur­prise that Stéphane Ban­cel is bull­ish about Mod­er­na's Covid-19 vac­cine can­di­date, which has gar­nered plen­ty of at­ten­tion as the fron­trun­ning project most steps of the way. But just how bull­ish may yet turn some heads.
In an in­ter­view with CN­BC, Ban­cel went on the record giv­ing it an 80% to 90% chance that mR­NA-1273 can re­duce the risk of dis­ease by half, or ef­fi­ca­cy of above 50% in tech­ni­cal speak.
"At the pub­lic health lev­el, a vac­cine with 50% [ef­fi­ca­cy] will slow down dras­ti­cal­ly in­fec­tions," Ban­cel said, even if it doesn't pro­tect every­one who gets ex­posed to SARS-CoV-2.
He was cau­tious not to com­mit to a prob­a­bil­i­ty around 90% ef­fi­ca­cy, say­ing he'd need more da­ta to as­sess. Yet the op­ti­mism is still ex­tra­or­di­nary: As CN­BC not­ed, new vac­cines en­ter­ing hu­man tri­als from 2000 to 2015 had about a 1-in-3 chance of get­ting ap­proval.
Ban­cel cites sev­er­al rea­sons why Mod­er­na, a 10-year-old start­up, was able to leapfrog sto­ried bio­phar­ma play­ers. The mR­NA tech­nol­o­gy lends it­self to rapid turn­around; it's been test­ed against nine oth­er pathogens; it had a tri­al run with part­ners at the NIH in MERS; and it boasts of its own man­u­fac­tur­ing site near its head­quar­ters in Boston.
Hav­ing tout­ed — some­what con­tro­ver­sial­ly — an an­ti­body re­sponse from eight pa­tients in the Phase I tri­al and more re­cent­ly re­leased an­i­mal da­ta, Mod­er­na has out­lined a 30,000-per­son Phase III tri­al to be­gin in Ju­ly. The goal is to have a vac­cine ready to de­ploy by the end of the year — a goal NI­AID di­rec­tor An­tho­ny Fau­ci has called "as­pi­ra­tional, but it's cer­tain­ly doable." — Am­ber Tong
For­mer Shkre­li biotech surges on cy­tokine storm drug
The stock of one of Mar­tin Shkre­li's for­mer biotechs has been soar­ing over the last month, from less than a $1 to more than $5 per share.
Hu­mani­gen, which for sev­er­al weeks in 2015 was run by the in­fa­mous "Phar­ma Bro," makes an­ti-in­flam­ma­to­ries for use in, among oth­er things, the hy­per­ac­tive im­mune re­spons­es, called cy­tokine storms, that of­ten af­flict pa­tients who re­ceive CAR-T can­cer treat­ments. That made their drug a nat­ur­al fit for Covid-19 af­ter doc­tors de­ter­mined these storms were caus­ing some of the worst symp­toms in in­fect­ed pa­tients.
Still, the da­ta on their drug, a GM-CSF in­hibitor called lenzilum­ab, are still high­ly lim­it­ed. In a non-con­trolled preprint post­ed on MedRx­iv ear­li­er this week, 12 pa­tients with se­vere pneu­mo­nia and at least one co-mor­bid­i­ty as­so­ci­at­ed with poor Covid-19 out­comes, were giv­en the drug. Of those, 11 were dis­charged with­in 5 days, with no treat­ment-emer­gent ad­verse ef­fects.
That par­tic­u­lar round of da­ta sent their stock from $4.08 to $5.45. The com­pa­ny plans to test their drug in larg­er tri­als.
Shkre­li and an in­vestor group bought a ma­jor­i­ty stake in the com­pa­ny, then known as Kalo­Bios, in 2015. But when Shkre­li was ar­rest­ed for se­cu­ri­ty fraud for his deal­ings at a dif­fer­ent com­pa­ny, Kalo­Bios fired him. It filed for bank­rupt­cy soon af­ter and re-emerged in 2016 as Hu­mani­gen.
On June 2, Ven­rock, Citadel, and Valiant in­vest­ed $72 mil­lion in­to the com­pa­ny, spurring the ini­tial resur­gence in val­ue and prep­ping the com­pa­ny for scal­ing the drug should it be ap­proved.
CEO Cameron Dur­rant, in an in­ter­view with the Wall Street Jour­nal, called Shkre­li's time at the com­pa­ny an "un­for­tu­nate his­to­ry" that last­ed rough­ly 3 weeks.
Op­er­a­tion Warp Speed will cut to 7 can­di­dates, make vac­cine free for 'vul­ner­a­ble'
The New York Times re­port­ed ear­li­er this month that the Trump ad­min­is­tra­tion had whit­tled Op­er­a­tion Warp Speed from 14 to 5 dif­fer­ent vac­cine can­di­dates, but HHS said yes­ter­day that there would be 7 can­di­dates that move be­yond the ini­tial list.
And for "vul­ner­a­ble" Amer­i­cans, any vac­cine that comes out of the project will be free.
The num­ber of can­di­dates be­yond the ini­tial list, in line with ear­ly re­port­ing from Bloomberg, give re­newed hope for vac­cine de­vel­op­ers who were left off the ini­tial re­port­ed list. That in­cludes No­vavax and In­ovio, both of which are in Phase I, and Sanofi, a com­pa­ny long backed by HHS and which ex­pects to put their vac­cine in­to clin­i­cal test­ing by the end of the year.
The list of 7 will then be win­nowed to a small­er, un­spec­i­fied num­ber of fi­nal­ists. The 7 will re­ceive fund­ing and as­sis­tance for ear­ly tri­als, and the fi­nal few will re­ceive aid for large-scale test­ing and man­u­fac­ture. The first of those large tri­als are ex­pect­ed to come this sum­mer: from Mod­er­na, As­traZeneca and J&J, in that or­der. The work of scal­ing is al­so un­der­way, most re­cent­ly with fed­er­al con­tracts of $628 mil­lion for Emer­gent BioSo­lu­tions and a $204 mil­lion for Corn­ing, who will make vials to store and dis­trib­ute a vac­cine.
Ques­tions of price have been thorny so far for the top vac­cine de­vel­op­ers. Some, such as J&J and As­traZeneca, have said they will not prof­it on the vac­cine. Mod­er­na and Pfiz­er have said they will not charge ex­or­bi­tant­ly.
Ad­min­is­tra­tion of­fi­cials pledged to make the vac­cine avail­able to those who can't af­ford it or are "vul­ner­a­ble" on a con­fer­ence call yes­ter­day, ac­cord­ing to sev­er­al me­dia re­ports. The of­fi­cials al­so said that they can't guar­an­tee a vac­cine will be avail­able by Jan­u­ary, the wide­ly re­port­ed aim of the ini­tia­tive. — Ja­son Mast
Cure­Vac en­ters the clin­ic af­ter sev­er­al tu­mul­tuous months
Two days af­ter the Ger­man gov­ern­ment poured €300 mil­lion in­to the mR­NA biotech Cure­Vac, the com­pa­ny an­nounced it will put their vac­cine in­to hu­man tri­als.
Al­though strag­gling some of the oth­er ma­jor play­ers, the date of the an­nounce­ment is in line with the time­line Cure­Vac laid out over the win­ter. Still, it comes on the heels of three tu­mul­tuous months for a com­pa­ny that pre­vi­ous­ly reached uni­corn sta­tus while large­ly avoid­ing con­tro­ver­sial head­lines.
Ar­guably the first biotech built around mR­NA, Cure­Vac was one of the first com­pa­nies to pub­licly be­gin work on a Covid-19 vac­cine af­ter the out­break emerged, and they were quick­ly backed by the Cen­ter for Epi­dem­ic Pre­pared­ness In­no­va­tions.
Then a flur­ry of head­lines hit over a sin­gle week in March. First CEO Daniel Menichel­la was re­placed by found­ing CEO In­g­mar Ho­err. The com­pa­ny cit­ed the need for lead­er­ship with a sci­en­tif­ic back­ground dur­ing a cri­sis, but the news of a CEO shift in the mid­dle of an un­prece­dent­ed vac­cine race prompt­ed wide spec­u­la­tion.
Then lat­er that week, Reuters and a promi­nent Ger­man pa­per re­port­ed that the Trump ad­min­is­tra­tion had tried to lure Cure­Vac to the US to se­cure ac­cess to their Covid-19 vac­cine, alarm­ing Ger­man of­fi­cials and be­gin­ning what has since been months of in­ter­na­tion­al tus­sling over vac­cine ac­cess. (Cure­Vac de­nied the re­ports, but the New York Times sub­se­quent­ly re­port­ed sim­i­lar­ly). The EU sub­se­quent­ly made €80 mil­lion avail­able to Cure­Vac to shore up man­u­fac­tur­ing on the con­ti­nent — on the same day Ho­err an­nounced that, af­ter a week-long re­turn, he was step­ping down for med­ical rea­sons and CCO Franz-Wern­er Haas would step in as act­ing CEO.
The con­cerns over ac­cess to Cure­Vac's vac­cine haven't dis­si­pat­ed. The Fi­nan­cial Times re­port­ed that the €300 mil­lion Ger­man gov­ern­ment in­vest­ment was in­tend­ed to ward off a planned IPO. FT cit­ed a doc­u­ment from the Ger­man Fi­nance Min­istry: "The in­tend­ed ac­qui­si­tion of a fed­er­al share­hold­ing in Cure­Vac is in­tend­ed to en­sure that the com­pa­ny is not tak­en over by a for­eign in­vestor and that it does not leave the coun­try … It is feared that in case of takeover and mi­gra­tion abroad, a vac­cine against Covid-19 de­vel­oped by Cure­Vac in the fu­ture will not be made avail­able to Ger­many and Eu­rope."
Un­like Mod­er­na or the Pfiz­er-part­nered vac­cine de­vel­op­er BioN­Tech, Cure­Vac us­es a form of mR­NA vac­cine that trig­gers an in­nate im­mune re­sponse, which they've long tout­ed as al­low­ing them to give much small­er dos­es and thus pro­duce far more vac­cines. (Mod­er­na con­sid­ered the tech­nol­o­gy ear­ly in its his­to­ry and de­cid­ed against it.) Their first tri­al, set to take place in Bel­gium and Ger­many, will test be­tween 2 and 8 mi­cro­grams in 168 pa­tients. Mod­er­na, by con­trast, test­ed be­tween 10 and 200 mi­cro­grams. — Ja­son Mast
For a look at all End­points News coro­n­avirus sto­ries, check out our spe­cial news chan­nel.