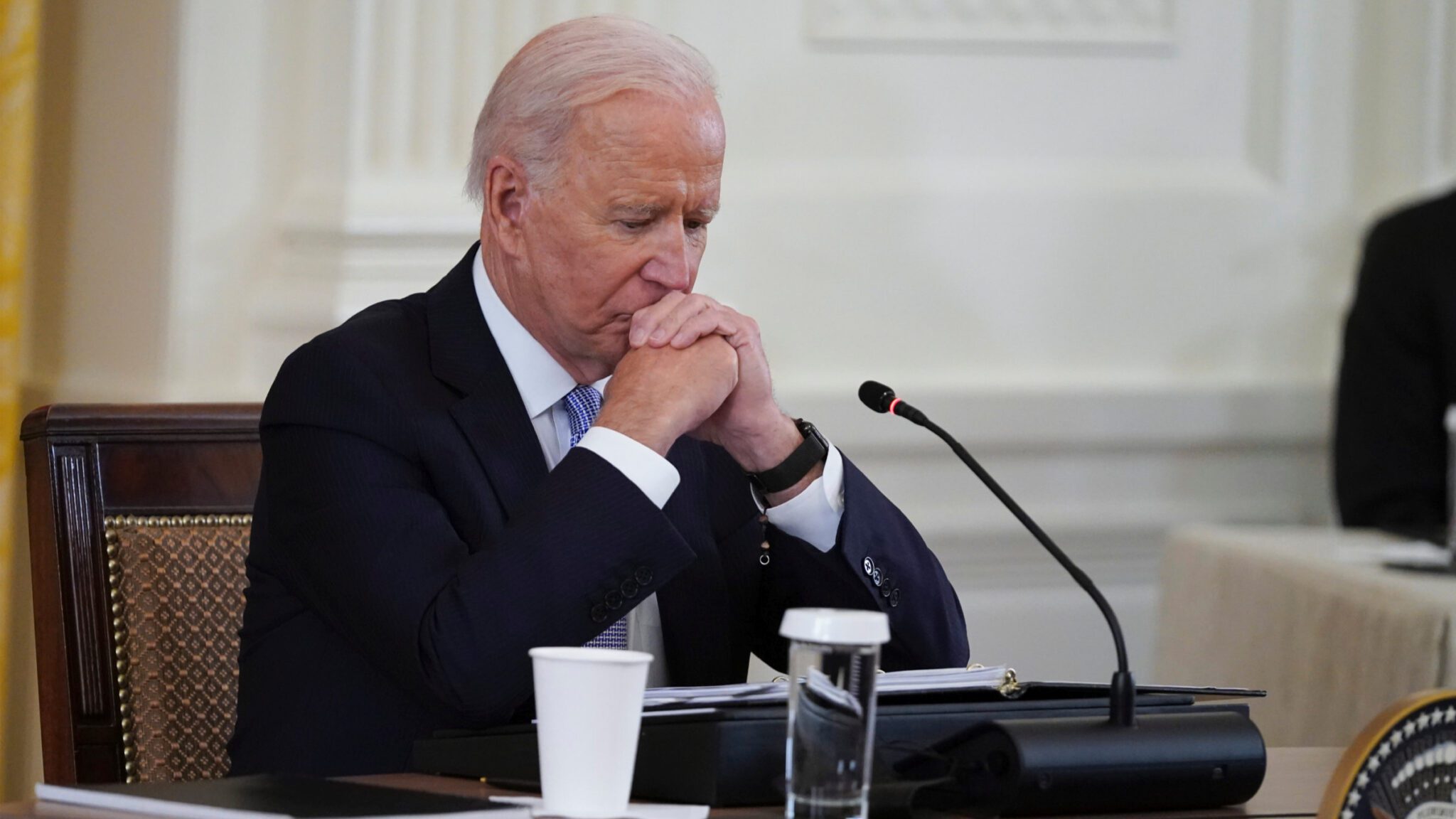 President Biden in the East Room of the White House (Evan Vucci/AP Images)
Opin­ion: How the con­fus­ing boost­er shot de­ba­cle aligns Biden with Trump's pan­dem­ic re­sponse
When Pres­i­dent Joe Biden took of­fice, many pub­lic health ad­vo­cates heaved a sigh of re­lief, as­sum­ing the US was back to fol­low­ing the sci­ence dur­ing this once-in-a-life­time pan­dem­ic, and gone were the days of an Amer­i­can pres­i­dent tout­ing in­ef­fec­tive treat­ments to the world.
But this lat­est de­ba­cle around the Pfiz­er/BioN­Tech boost­er shot has now not on­ly led to the re­tire­ments of two top FDA vac­cine of­fi­cials, both of whom would've been key re­sources as the US soon re­views Covid vac­cines for chil­dren, but al­so to ques­tion marks around con­flict­ing FDA and CDC opin­ions and lin­ger­ing de­bates on who ex­act­ly should re­ceive a boost first and who should be the one that makes that de­ci­sion.
This ul­ti­mate de­ci­sion to give a third Pfiz­er dose to vir­tu­al­ly any­one who asks for one casts a spot­light on those ear­ly Biden as­sump­tions from last win­ter.
"What Pres­i­dent Biden did es­sen­tial­ly was side­line the FDA and CDC and say, 'I'm go­ing to de­clare this truth'" on boost­ers, Paul Of­fit, a mem­ber of the FDA's vac­cine ad­comm and a vac­cine ex­pert at Chil­dren's Hos­pi­tal of Philadel­phia, told me this morn­ing. "It's rem­i­nis­cent to the last ad­min­is­tra­tion, which de­clared a se­ries of truths on hy­drox­y­chloro­quine and con­va­les­cent plas­ma."
But Saad Omer, di­rec­tor of the Yale In­sti­tute for Glob­al Health, told End­points that this con­fus­ing boost­er process was "of a dif­fer­ent na­ture" when com­pared to what tran­spired with the Trump ad­min­is­tra­tion's re­sponse to the pan­dem­ic be­cause Trump's tech­ni­cal ex­perts tried to in­ter­vene and un­der­mine the process, as well as pres­sure the FDA com­mis­sion­er to align the vac­cine au­tho­riza­tion sched­ule with the elec­tion.
"That is qual­i­ta­tive­ly dif­fer­ent" from the boost­ers, Omer said.
Get­ting ahead of the sci­ence
Even still, just as Trump's ad­min­is­tra­tion pushed for EUAs for con­va­les­cent plas­ma and hy­drox­y­chloro­quine pre­ma­ture­ly, and on na­tion­al tele­vi­sion no less in the case of plas­ma, Pres­i­dent Biden in Au­gust got way ahead of fed­er­al sci­en­tists and ad­vi­sors by set­ting a time­line for when the boost­ers would be ready, be­fore the da­ta had even been sub­mit­ted.
That ex­pe­dit­ed time­line meant that out­side ad­vi­sors to the FDA didn't even have ad­e­quate time to re­view the da­ta ahead of their meet­ing.
"It was rushed. We were rushed. Usu­al­ly we get the doc­u­ments from the FDA and com­pa­ny two weeks be­fore [the ad­comm meet­ing], or no less than one week. Here we got it the day be­fore. And one of the pa­pers on which the con­tention was based that im­mu­ni­ty was fad­ing" came out the day be­fore too, Of­fit said.
Af­ter the ad­comm unan­i­mous­ly vot­ed that the boost­ers should not be pro­vid­ed to just any­one, the FDA had to scram­ble to ask the ad­comm an­oth­er ques­tion on whether to give boost­ers to se­niors and oth­ers who might be at risk of a se­ri­ous case of Covid-19.
"No­body had any prob­lem giv­ing this to peo­ple who are old­er. You get old­er, your im­mune sys­tem isn't as ro­bust, so that was easy," Of­fit said. "Then it be­came hard­er. It was not a leap to give it to peo­ple over 50 with high-risk med­ical con­di­tions, be­cause they might ben­e­fit. But then ACIP strug­gled" with younger pop­u­la­tions.
The strug­gling and scram­bling with­in the CDC and FDA oc­curred as the FDA's own ca­reer of­fi­cials were dis­put­ing the need for boost­ers in the Lancet.
Make no mis­take, if Mar­i­on Gru­ber and Phil Krause had re­tired dur­ing the Trump ad­min­is­tra­tion, much more hys­te­ria would've en­sued on what ex­act­ly was play­ing out be­hind the scenes.
Of­fit said he thought the two FDA vac­cine of­fi­cials, Gru­ber and Krause, are re­tir­ing now be­cause they "didn't like the way this played out. They see their job as pro­tect­ing the pub­lic from phar­ma­ceu­ti­cal com­pa­nies' prod­ucts that may not have not been ad­e­quate­ly test­ed and I think that's what wor­ries them about this."
"The morale is low in both of these agen­cies," Omer added. "I think, un­for­tu­nate­ly, a lot of peo­ple with a lot of ex­pe­ri­ence have been benched with­in these or­ga­ni­za­tions. And that in­cludes ex­ter­nal ad­vis­ers and in­ter­nal staff. A lot of spe­cial­ized ex­per­tise has been un­der­uti­lized and that's a prob­lem."
It's re­al­ly the un­vac­ci­nat­ed
Just as HCQ and con­va­les­cent plas­ma did not end the pan­dem­ic or speed its demise, Of­fit won­dered whether a third dose would have any ma­jor im­pact on the pan­dem­ic.
"Phar­ma­cists aren't go­ing to ask where you work. If you want a third dose, you'll get a third dose. But the prob­lem with this pan­dem­ic is not boost­ing, it's get­ting peo­ple who are not vac­ci­nat­ed to get vac­ci­nat­ed," Of­fit said. "Chil­dren and adults aren't ad­mit­ted to the ICU be­cause they haven't got a third dose, but be­cause they haven't got any dose."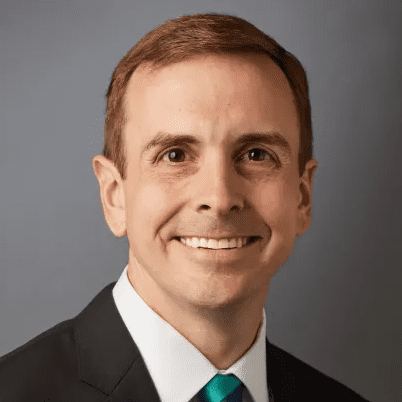 Ja­son Schwartz
Oth­er vac­cine ex­perts like Yale's Ja­son Schwartz agreed.
"This has to be far from what the White House want­ed, as the events of the past month have cre­at­ed so much con­fu­sion sur­round­ing the ne­ces­si­ty and ur­gency of boost­ers for the ful­ly vac­ci­nat­ed, while tak­ing at­ten­tion away from the much more press­ing need to reach the tens of mil­lions of Amer­i­cans who are el­i­gi­ble for vac­ci­na­tion but have yet to re­ceive their ini­tial dos­es," Schwartz told the Wash­ing­ton Post.
So if the first and sec­ond dos­es are the key to wran­gling this pan­dem­ic, should the US just ship its stock­pile of boost­ers abroad?
Yes, Of­fit says, as first and sec­ond dos­es pro­vide far more of an im­pact than giv­ing a third dose.
Omer al­so stressed the need for glob­al vac­cine eq­ui­ty, but he said he thought the US could ad­min­is­ter boost­er shots while in­creas­ing vac­cine do­na­tions to needy coun­tries.
"We can walk and chew gum at the same time," he said.
'What's the prob­lem'
Where­as the da­ta or lack there­of have been of such para­mount im­por­tance through­out this pan­dem­ic in de­ter­min­ing which treat­ments to use and which to stop us­ing, the da­ta be­hind the boost­er shots were much more lim­it­ed than what the FDA and CDC re­lied on for the ini­tial ap­proval. It still re­mains un­clear if an ad­di­tion­al boost­er will be nec­es­sary in an­oth­er six months or year.
"The frus­tra­tion for me in all this is: What's the prob­lem? Dr. [Rochelle] Walen­sky and oth­ers have said they're try­ing to pre­vent se­ri­ous ill­ness. All of the da­ta pre­sent­ed by the CDC or pub­lished by the CDC have shown these vac­cines do ex­act­ly that," Of­fit said. "The ad­min­is­tra­tion ul­ti­mate­ly got what it want­ed, which is the doors were opened."
An­oth­er pos­si­ble rea­son the Biden ad­min­is­tra­tion want­ed to set a boost­er time­line is be­cause of the mas­sive num­ber of dos­es that may end up wast­ed with­out this third shot cam­paign.
"Why give Sept. 20 as a date? One pos­si­bil­i­ty is they have enough vac­cines to vac­ci­nate every­one in this coun­try. They paid for dos­es that are sit­ting around, and we'd be bet­ter off with this vac­cine in arms than in trash cans," Of­fit added.