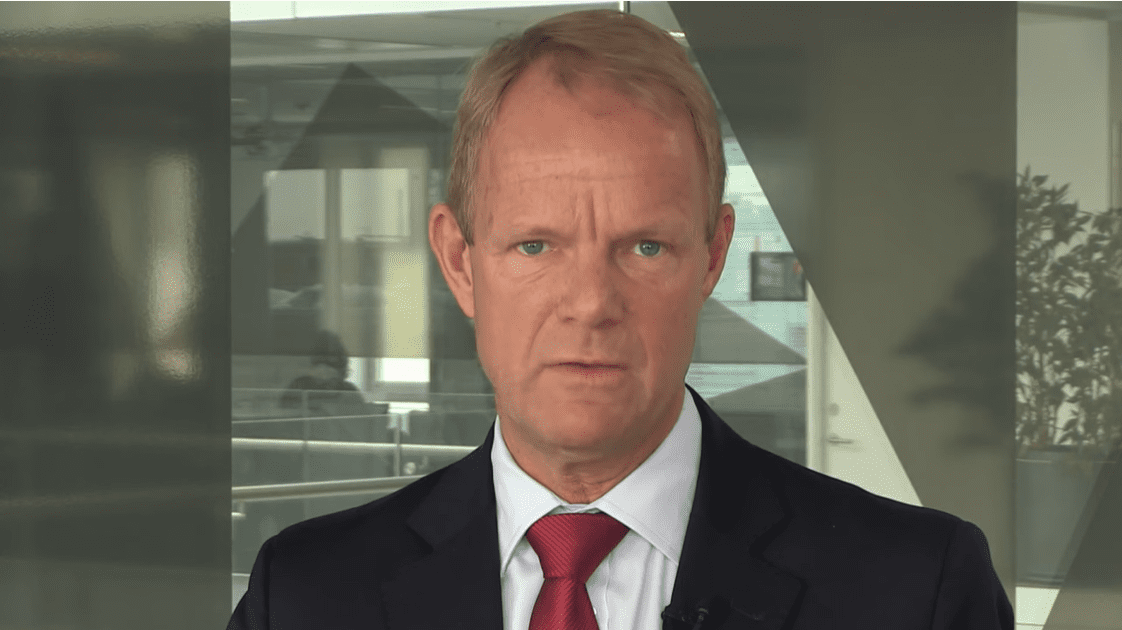 Opi­oids, price-fix­ing and now kick­backs. Pros­e­cu­tors add an­oth­er 'en­rich­ing' scheme to the claims against Te­va
Te­va Phar­ma­ceu­ti­cals $TE­VA is in le­gal trou­ble again, this time for al­leged­ly de­fraud­ing Medicare.
On Tues­day, fed­er­al pros­e­cu­tors sued the Is­raeli drug­mak­er, ac­cus­ing them of pay­ing hun­dreds of mil­lions of dol­lars to two foun­da­tions as part of a scheme to boost sales for the block­buster mul­ti­ple scle­ro­sis drug Co­pax­one. The suit comes af­ter a se­ries of le­gal chal­lenges — large­ly over their role in the opi­oid cri­sis and in price-fix­ing schemes with oth­er gener­ic pro­duc­ers — that have helped knock Te­va from its for­mer po­si­tion as one of the world's top drug­mak­ers.
The lat­est chal­lenge knocked Te­va's shares down near­ly 15% Tues­day, from $11.62 to $9.92, al­though it has al­ready be­gun to re­bound.
Ac­cord­ing to the com­plaint, filed in the US Dis­trict Court of Mass­a­chu­setts, from 2006 through at least 2015, Te­va paid over $300 mil­lion in kick­backs to The As­sis­tance Fund and the Chron­ic Dis­ease Fund. These pay­ments were os­ten­si­bly to sup­port funds the foun­da­tions keep to help pa­tients with co-pays, but the Jus­tice De­part­ment al­leges that Te­va con­spired with the groups to as­sure that a max­i­mum amount of the do­na­tions went to Co­pax­one pa­tients.
Those sub­si­dies al­lowed Te­va to more than quin­tu­ple the cost of Co­pax­one with­out hav­ing pa­tients feel the brunt of those costs and turn to oth­er drugs, pros­e­cu­tors al­leged, un­der­min­ing the Medicare co-pays meant to act as a mar­ket-based check on drug prices. They said the ac­tions vi­o­lat­ed fed­er­al leg­is­la­tion against kick­backs and meant that tax­pay­ers shoul­dered the bur­den for Te­va's ris­ing prices.
"Te­va in­tend­ed the pay­ments to en­sure that Co­pax­one pa­tients nev­er faced the steep prices that Te­va charged for its drug, thus in­duc­ing the pa­tients, in­clud­ing Medicare pa­tients, to pur­chase the drug," the law­suit claims.
The scheme, they wrote, re­sult­ed in "in­creas­ing Co­pax­one sales and en­rich­ing Te­va in amounts that far ex­ceed­ed its pay­ments to the foun­da­tions."
The gov­ern­ment is seek­ing dam­ages, plus "re­cov­ery of all monies by which Te­va has been un­just­ly en­riched, in­clud­ing prof­its Te­va earned be­cause of il­le­gal in­duce­ments."
In state­ments to mul­ti­ple me­dia out­lets, in­clud­ing Reuters and The Wall Street Jour­nal, Te­va said it would de­fend it­self, adding that the law­suit "on­ly seeks to fur­ther re­strict pa­tients' ac­cess to im­por­tant med­i­cines and health­care."
For years, Co­pax­one was a cash cow for Te­va, fu­el­ing its rise from a gener­ics pro­duc­er to one of the world's top drug­mak­ers. At its peak, the drug earned Te­va more than $3 bil­lion in a sin­gle year.
The drug then played an in­stru­men­tal role in Te­va's fall as, be­gin­ning in 2015, gener­ics ate in­to the com­pa­ny's mar­ket. At­tempts at suc­ces­sor drugs and new block­busters failed, and with the drug­mak­er quick­ly at the cen­ter of both price-fix­ing and opi­oid law­suits and with gener­ic drug prices falling, share prices fell from near­ly $70 in 2015 to around $10 to­day.
Still, the com­pa­ny had been eye­ing a turn­around of late. In 2017, they brought in a new CEO in long­time No­vo Nordisk ex­ec­u­tive Kåre Schultz, who steered Te­va to $4.5 bil­lion in rev­enue last year — $100 mil­lion above ex­pec­ta­tions. In opi­oid ne­go­ti­a­tions, he has ar­gued with ap­par­ent suc­cess that "we don't have that much mon­ey," reach­ing a set­tle­ment frame­work cen­tered on do­nat­ed an­ti-ad­dic­tion drugs, with few cash pay­ments.
In the spring, Te­va walked away from ne­go­ti­a­tions over crim­i­nal price-fix­ing charges, threat­en­ing the case could put the com­pa­ny out of busi­ness and gam­bling that the US gov­ern­ment would be un­will­ing to come down hard on a drug­mak­er dur­ing a pan­dem­ic.
And ear­li­er this week, when states re­dou­bled de­mands on opi­oid pro­duc­ers and an­nounced plans to seek a $26.4 bil­lion set­tle­ment, Te­va was no­tice­ably ab­sent from the list.