Or­biMed lines up $551M gam­ble on Chi­na, In­dia biotech sec­tors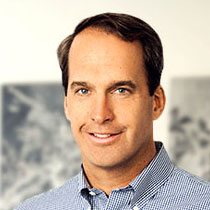 Carter Neild
You want more ev­i­dence of Asia's boom­ing biotech sec­tor? Or­biMed can pro­vide it.
The VC an­nounced this morn­ing that its third Asia-fo­cused pri­vate eq­ui­ty fund raised a whop­ping $551 mil­lion, far sur­pass­ing the $325 mil­lion gath­ered the last time around.
"This new, larg­er fund re­flects our en­thu­si­asm for the in­vest­ment op­por­tu­ni­ties in Chi­na and In­dia, which have health­care mar­ket growth rates far su­pe­ri­or to most de­vel­oped coun­tries," not­ed Carter Neild, an Or­biMed Gen­er­al Part­ner.
Jonathan Wang and David Wang lead the Shang­hai of­fice for Or­biMed, while Sun­ny Shar­ma has the helm in Mum­bai.
This new cash will be cen­tral to the suc­cess of the 15 to 20 health­care, biotech and di­ag­nos­tic com­pa­nies that can ex­pect back­ing from the glob­al ven­ture group. Or­bIMed ex­pects to in­vest $10 mil­lion to $75 mil­lion per biotech gam­ble with this new fund.