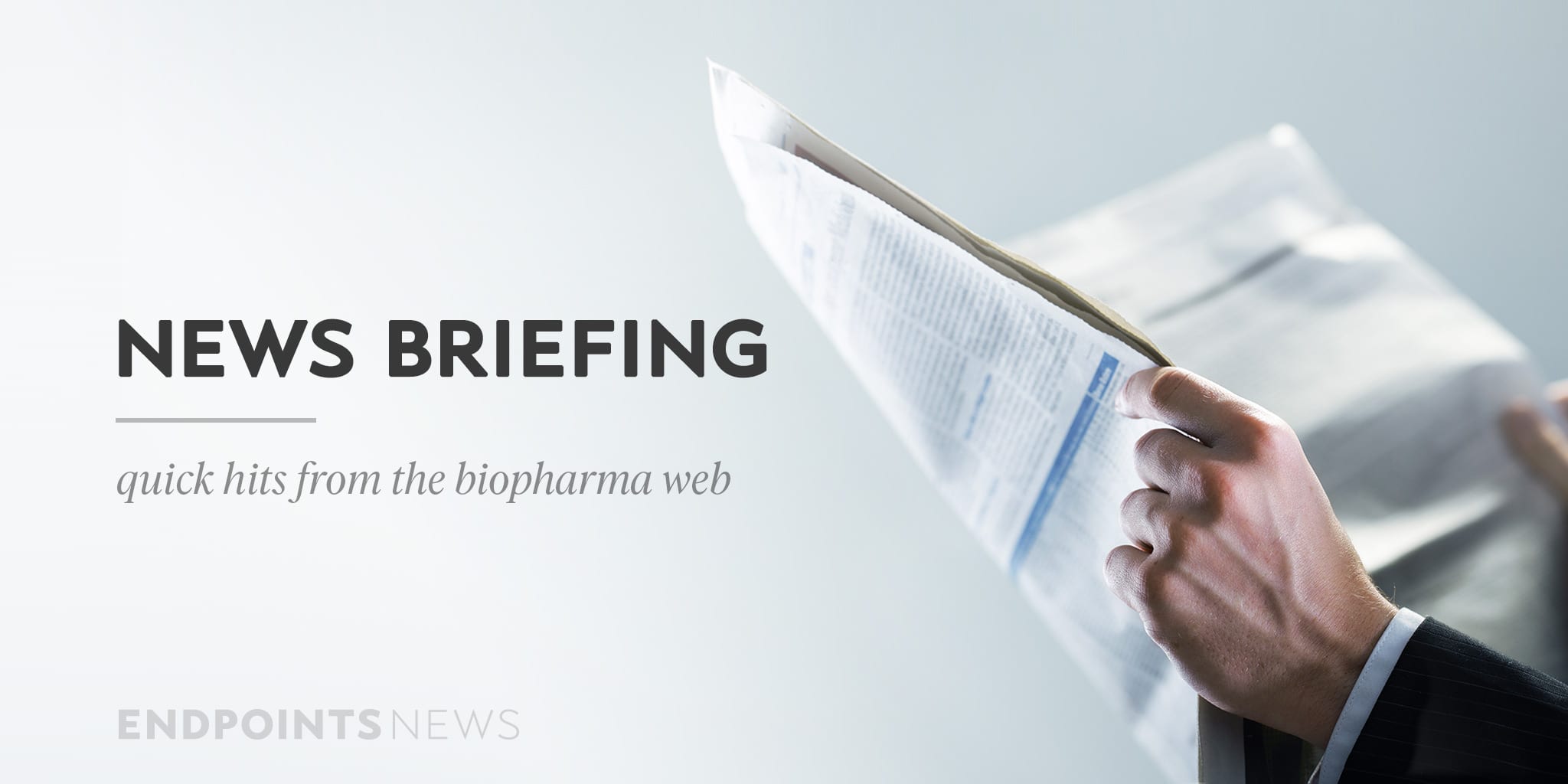 Or­chard se­cures re­im­burse­ment for gene ther­a­py; UK fines drug­mak­ers $47M for an­ti­com­pet­i­tive scheme
Or­chard Ther­a­peu­tics an­nounced this week that the com­pa­ny has agreed to a re­im­burse­ment deal with Eng­land's NHS for cov­er­age of its gene ther­a­py Lib­meldy.
Al­though Or­chard didn't say how much NHS would pay for the ther­a­py, the deal is no­table be­cause of the dif­fi­cul­ties gene ther­a­py de­vel­op­ers have had com­ing to terms with pay­ers, even when the ther­a­pies have been ap­proved. In the most high-pro­file ex­am­ple, blue­bird bio pulled all of its gene ther­a­pies out of Eu­rope last year, say­ing coun­tries were not of­fer­ing a price com­men­su­rate with the val­ue of its drugs for two rare blood dis­or­ders and a rare neu­ro­log­i­cal con­di­tion.
Or­chard's ther­a­py is a one-time treat­ment for metachro­mat­ic leukody­s­tro­phy, a pro­gres­sive and ul­ti­mate­ly fa­tal dis­or­der in which a type of fat builds up in the brain, ner­vous sys­tem and oth­er tis­sues. A Lancet pub­li­ca­tion last month showed that 26 out of 29 treat­ed pa­tients were still alive, had shown sig­nif­i­cant im­prove­ments in mo­tor func­tion com­pared to his­tor­i­cal con­trols and "most dis­played nor­mal cog­ni­tive de­vel­op­ment."
UK fines drug­mak­ers over an­ti-com­pet­i­tive scheme
The UK's Com­pe­ti­tion and Mar­kets Au­thor­i­ty fined four com­pa­nies a com­bined £35 mil­lion — $47 mil­lion — for a scheme al­leged­ly de­signed to sti­fle com­pe­ti­tion in the mar­ket for a com­mon an­ti-nau­sea drug.
The agency said Al­liance Phar­ma­ceu­ti­cals ap­point­ed a com­pa­ny called Fo­cus to dis­trib­ute the gener­ic drug prochlor­per­azine in the coun­try. Mean­while, they al­so paid two oth­er drug com­pa­nies, Lex­on and Medre­ich, a share of the prof­its in an ex­change for an agree­ment that the two would not al­so launch prochlor­per­azine in the same pe­ri­od.
As a re­sult, the CMA said, from 2013 to 2017, the price of prochlor­per­azine in­creased 700%. Be­tween 2014 and 2018, it said, the amount the NHS spent on the drug rose from £2.7 mil­lion to around £7.5 mil­lion, even though the amount used in the UK fell.
"The size of the fines re­flects the se­ri­ous­ness of this breach. These firms con­spired to sti­fle com­pe­ti­tion in the sup­ply of this im­por­tant med­ica­tion, so that the NHS – the main buy­er of the drugs – lost the op­por­tu­ni­ty for in­creased choice and low­er prices," CMA chief An­drea Coscel­li said. "While the arrange­ment was in place, the price in­creased sig­nif­i­cant­ly for a drug that peo­ple re­ly on to man­age de­bil­i­tat­ing nau­sea, dizzi­ness and mi­graines."