Ot­su­ka puts near­ly $1 bil­lion on the line for four neu­ropsy­chi­atric can­di­dates from Sunovion
It's been six years since Ot­su­ka got its Lund­beck-part­nered an­tipsy­chot­ic Rex­ul­ti ap­proved to treat schiz­o­phre­nia in the US. Now, the com­pa­ny has its sights set on a new ap­proach for the dif­fi­cult-to-treat dis­ease — and it's putting down close to $1 bil­lion to snag that can­di­date and three oth­ers from fel­low Japan­ese drug­mak­er Sum­it­o­mo Dainip­pon Phar­ma.
Ot­su­ka is shelling out $270 mil­lion up­front and an­oth­er $620 mil­lion in biobucks for joint de­vel­op­ment and com­mer­cial­iza­tion rights to four neu­ropsy­chi­atric com­pounds from Sum­it­o­mo Dainip­pon's sub­sidiary Sunovion, the com­pa­nies said on Thurs­day.
Ulotaront (SEP-363856), a schiz­o­phre­nia treat­ment that en­tered Phase III back in 2019, is the fur­thest along. The com­pa­ny's bipo­lar de­pres­sion can­di­date SEP-4199 isn't far be­hind, hav­ing en­tered a Phase III tri­al ear­li­er this month. Mean­while, SEP-378614 and SEP-380135, dis­cov­ered in col­lab­o­ra­tion with Psy­choGen­ics, are still in Phase I.
Last April, Sunovion un­corked some pos­i­tive Phase II re­sults for ulotaront, show­ing an av­er­age 17.2-point im­prove­ment on the Pos­i­tive and Neg­a­tive Syn­drome Scale used to as­sess schiz­o­phre­nia, com­pared to a 9.7-point im­prove­ment for the place­bo group.
Schiz­o­phre­nia is as­sessed ac­cord­ing to both "pos­i­tive" symp­toms, such as move­ment is­sues and ab­nor­mal thoughts or per­cep­tions, and "neg­a­tive" ones, such as the loss of mo­ti­va­tion or plea­sure. While re­searchers still have much to learn about the dis­ease, they traced part of those ef­fects to ex­cess dopamine. Cur­rent drugs that block the dopamine re­cep­tor D2 help mit­i­gate the pos­i­tive symp­toms but have had less suc­cess treat­ing the neg­a­tive ones. Rex­ul­ti, on the oth­er hand, is a D2 re­cep­tor par­tial ag­o­nist.
Ulotaront is de­signed to act on two dopamine-af­fect­ing re­cep­tors, called TAAR1 and 5-HT1A, while leav­ing D2 alone. While Phase II study's sec­ondary end­points weren't pow­ered to be sta­tis­ti­cal­ly sig­nif­i­cant, re­searchers re­port­ed see­ing promis­ing re­sults on the neg­a­tive symp­toms.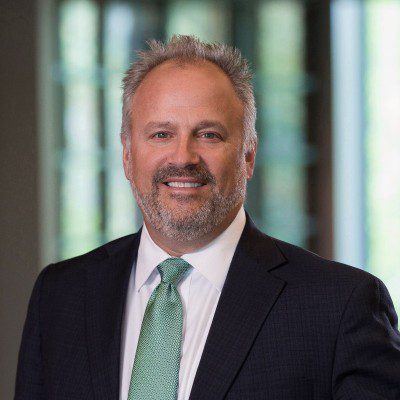 Ken­neth Koblan
Next in line is SEP-4199, which pro­duced some mixed re­sults in bipo­lar I de­pres­sion last sum­mer. A Phase II tri­al en­rolled 344 pa­tients who were ex­pe­ri­enc­ing ma­jor de­pres­sive episodes as­so­ci­at­ed with bipo­lar I dis­or­der. But at the topline read­out, the study failed to meet its pri­ma­ry end­point: a sig­nif­i­cant im­prove­ment on the Mont­gomery-Ås­berg De­pres­sion Rat­ing Scale af­ter six weeks of treat­ment.
CSO Ken­neth Koblan blamed the re­sults on a high place­bo re­sponse, adding: "De­spite the high place­bo re­sponse in this study, which is known to di­min­ish the ef­fect size and the abil­i­ty to de­tect a sig­nal, the topline re­sults sug­gest that SEP-4199 has the po­ten­tial to be an ef­fec­tive ad­vance in treat­ment for peo­ple with bipo­lar de­pres­sion."
SEP-378614 and SEP-380135 are in Phase I tri­als for treat­ment-re­sis­tant de­pres­sion and ag­i­ta­tion in Alzheimer's dis­ease, re­spec­tive­ly.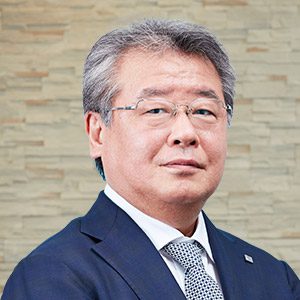 Mako­to In­oue
Ac­cord­ing to the terms of their new deal, Sunovion and Ot­su­ka will share prof­its from the four com­pounds, as well as all ex­pens­es for clin­i­cal stud­ies, reg­u­la­to­ry fil­ings, and com­mer­cial­iza­tion.
"Ot­su­ka has been com­mit­ted to pro­vid­ing new an­tipsy­chotics that con­tribute to pa­tients world­wide in the field of neu­ropsy­chi­a­try by lever­ag­ing in­ter­nal ca­pa­bil­i­ties and ex­ter­nal col­lab­o­ra­tions, start­ing with the launch of an­tipsy­chotics in the U.S. in 2002," Mako­to In­oue, pres­i­dent and rep­re­sen­ta­tive di­rec­tor of Ot­su­ka, said in a state­ment.
"Through this agree­ment, we are con­fi­dent the com­pa­nies will be able to de­liv­er even more val­ue to pa­tients through the ex­pe­ri­ence and net­works that we have cul­ti­vat­ed over many years world­wide," he added.