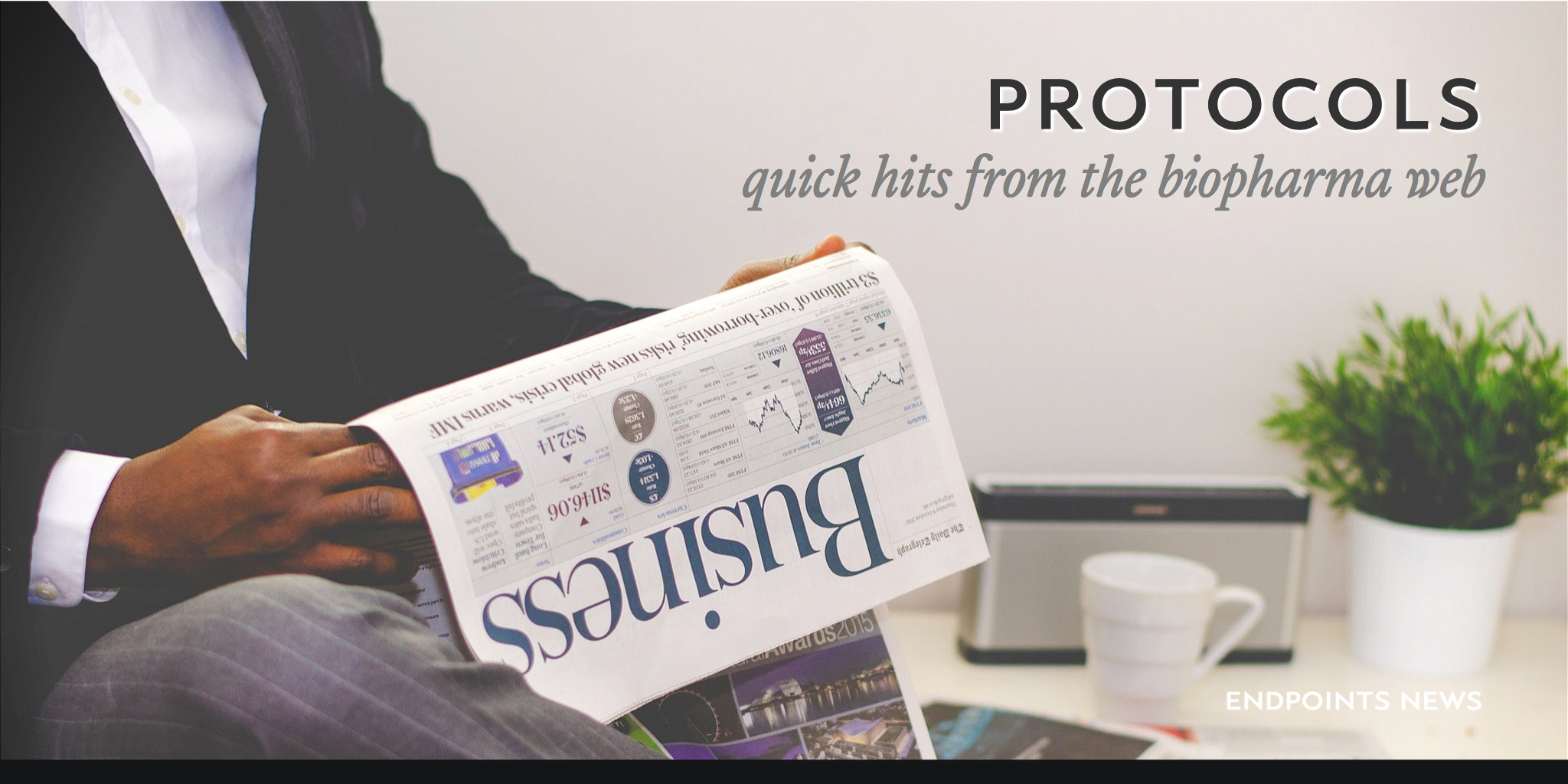 Our Alzheimer's drug was not a com­plete bust, says vTv; Xtalpi rais­es $46M more for AI drug dis­cov­ery en­gine
→ Still re­cov­er­ing from the ham­mer­ing it took on the fail­ure of its Alzheimer's drug, lit­tle vTv $VTVT is push­ing out post hoc analy­sis on a tiny sub­group of pa­tients in an ef­fort to prove its drug isn't worth­less. A tiny group of 18 Alzheimer's pa­tients with di­a­betes demon­strat­ed a 6.1 point ben­e­fit on ADAS-cog rel­a­tive to the place­bo group. They claimed that was sta­tis­ti­cal­ly sig­nif­i­cant, though skep­tics are like­ly to hoot.
→ Oys­ter Point has rolled out more da­ta to sup­port its case that its pair of nasal sprays can shake Al­ler­gan and Shire's dom­i­nance in dry eye dis­ease. All three dos­es of OC-01 notched sta­tis­ti­cal­ly sig­nif­i­cant mean change in Schirmer's score — a mea­sure of tear pro­duc­tion — com­pared to the ve­hi­cle con­trol, as did OC-02 in a sep­a­rate tri­al. The biotech will now shift gears to a Phase III pro­gram, set to launch in 2019 pro­vid­ed talks with reg­u­la­tors go well.
→ The AI ex­perts at Xtalpi has land­ed an $46 mil­lion ex­ten­sion round to build out their al­go­rith­mic tools for drug dis­cov­ery and pre­dic­tions, with big sup­port from Chi­na Life Health­care Fund and par­tic­i­pa­tion from SIG and Yael Cap­i­tal. They are call­ing the round a Se­ries B-1, as it fol­lows a $15 mil­lion raise in Jan­u­ary backed by Se­quoia Chi­na, Google and Ten­cent.