Pain free? Meet Cas­sa­va, the newest Alzheimer's play­er on Nas­daq
Pain Ther­a­peu­tics is bury­ing its name and the world of hurt around its four-time re­ject opi­oid, Re­moxy, in search of bet­ter for­tunes in an­oth­er — but cer­tain­ly no eas­i­er — dis­ease area.
Re­brand­ing it­self as Cas­sa­va Sci­ences (com­plete with a new tick­er $SA­VA), the com­pa­ny for­mer­ly known as $PTIE claims it is now go­ing all in on a new ap­proach to Alzheimer's dis­ease amid a fo­cus shift from anal­gesics to treat­ments for neu­rode­gen­er­a­tive ail­ments.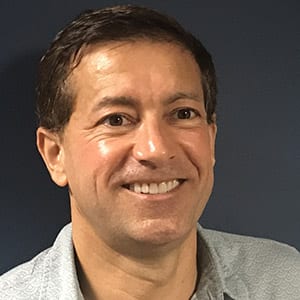 Re­mi Bar­bi­er
Alzheimer's, of course, has de­feat­ed vir­tu­al­ly every­thing thrown at it in the last 10 years, forc­ing an in­dus­try-wide re­think. It is this par­a­dig­mat­ic shift away from the amy­loid be­ta hy­poth­e­sis that Cas­sa­va is bank­ing on: Ac­cord­ing to the com­pa­ny, its new lead drug, PTI-125, is de­signed not to clear those sticky plaques in the brain but sta­bi­lize a crit­i­cal scaf­fold­ing pro­tein by re­vers­ing pro­teopa­thy. Cas­sa­va says that fix­ing the struc­ture of fil­amin A (FLNA) can im­prove neu­ronal func­tion and re­duce neu­roin­flam­ma­tion, ul­ti­mate­ly im­prov­ing cog­ni­tion and slow­ing dis­ease pro­gres­sion.
The stock gained pen­nies per share fol­low­ing the an­nounce­ment, though at $1.2 it's still a far cry from its last high of $10 in 2018.
Phase IIa re­sults are ex­pect­ed this year as ex­ecs plan to spend $5 mil­lion to $6 mil­lion in cash.
"There's nev­er been a more ex­cit­ing time to be in Alzheimer's re­search," pres­i­dent and CEO Re­mi Bar­bi­er said in a re­cent cor­po­rate up­date with much the same zeal he had in lam­bast­ing the FDA's "sham­bol­ic reg­u­la­tions" that led to re­peat­ed slap­downs of his pain drug.
He eu­lo­gized Re­moxy as "an odyssey with­out a home­com­ing" and an­nounced the com­pa­ny's piv­ot to Alzheimer's, but not be­fore lash­ing out one fi­nal time on reg­u­la­tors who thought the drug — an ex­tend­ed re­lease gel for­mu­la­tion of oxy­codone — can be too eas­i­ly abused, at a time the dead­ly opi­oid cri­sis has led to calls for height­ened vig­i­lance over ap­proval of new pain drugs.
With some grants from the NIH, Cas­sa­va says it is al­so de­vel­op­ing a blood test for Alzheimer's, a risky en­deav­or that could rep­re­sent a boon for the fail­ure-prone field if suc­cess­ful.