Pair of Lancet stud­ies give fi­nal word on a promis­ing Sh­iono­gi an­tibi­ot­ic that turned out to be 'as good' as the oth­er 'sub­op­ti­mal' op­tions
Last Oc­to­ber, the FDA OK'd a se­mi-con­tro­ver­sial new an­tibi­ot­ic from Sh­iono­gi.
In one of two large stud­ies for the drug, known chem­i­cal­ly as ce­fide­ro­col and com­mer­cial­ly as Fetro­ja, more pa­tients died in the treat­ment arm than the con­trol arm. But it had al­ready cleared an­oth­er ran­dom­ized con­trolled tri­al and the agency de­ter­mined the ben­e­fits at a time of grow­ing drug re­sis­tance out­weighed the risk.
Now, a year and an ex­pand­ed ap­proval lat­er, Sh­iono­gi has pub­lished the full re­sults from both of those stud­ies in a sin­gle is­sue of The Lancet In­fec­tious Dis­ease. And while the pa­pers don't pro­vide any rad­i­cal­ly new in­for­ma­tion, they give a fi­nal, tem­pered note on the ben­e­fits of a drug that was de­vel­oped for its new and promis­ing ap­proach to re­sis­tant bac­te­ria, but whose late-stage tri­als left as many ques­tions and an­swers.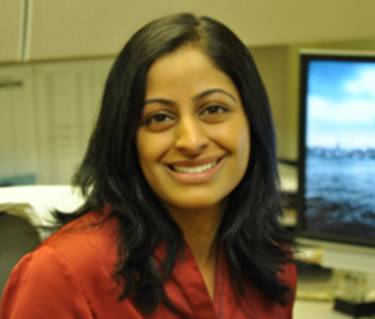 Prani­ta Tam­ma
"The best in­ter­pre­ta­tion of ce­fide­ro­col that can be gleaned from these stud­ies is that it is as good as com­para­tor agents that are frankly sub­op­ti­mal," Uni­ver­si­ty of Mary­land School of Med­i­cine pro­fes­sor Emi­ly Heil and Johns Hop­kins pe­di­atrics pro­fes­sor Prani­ta Tam­ma wrote in a con­cur­rent re­view.
The re­sults "have ad­mit­ted­ly tem­pered some of our ini­tial en­thu­si­asm for ce­fide­ro­col, and more da­ta are need­ed to con­fi­dent­ly de­fine its role in the treat­ment of drug-re­sis­tant in­fec­tions," they added.
Heil and Tam­ma ti­tled the re­view "Ce­fide­ro­col: the Tro­jan horse has ar­rived but will Troy fall?" Fetro­ja earned the Gre­cian moniker be­cause it en­tered bac­te­ria through the iron trans­port path­way they re­ly on to sur­vive, of­fer­ing a gate­way through the cell wall that helps gram-neg­a­tive bac­te­ria avoid an­tibi­otics and cir­cum­vent­ing sev­er­al of the key meth­ods they use to evolve drug re­sis­tance. Un­like oth­er ex­per­i­men­tal an­tibi­otics, it al­so was ac­tive against a va­ri­ety of bac­te­ria as op­posed to any sin­gle one.
Sure enough, in one of the Phase III stud­ies, called APEKS-NP, Fetro­ja proved just as good at treat­ing pa­tients with hos­pi­tal-ac­quired pneu­mo­nia as pa­tients who re­ceived the an­tibi­ot­ic meropen­em. The dif­fer­ence in deaths — from any cause — at 14 days was 0.8%, far more than close enough to meet the pri­ma­ry end­point of non-in­fe­ri­or­i­ty. Heil and Tam­ma not­ed that 70% of pa­tients were in se­vere con­di­tion, and they com­mend­ed Sh­iono­gi for us­ing meropen­em, which they deemed a bet­ter com­para­tor than what oth­er com­pa­nies had used.
In the sec­ond study, though, known as CRED­I­BLE-CR, pa­tients with drug-re­sis­tant bac­te­ria were ran­dom­ly as­signed to re­ceive Fetro­ja or the best avail­able ther­a­py. Of these pa­tients, 45% had hos­pi­tal-ac­quired pneu­mo­nia and 31% had blood-stream in­fec­tion.
The re­sults met the pri­ma­ry end­point, a physi­cian-as­sessed met­ric known as "clin­i­cal cure," for both types of in­fec­tion.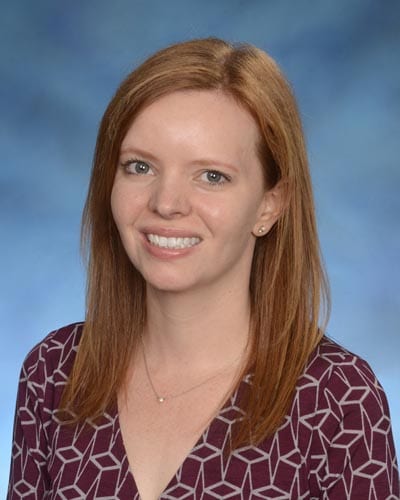 Emi­ly Heil
Yet, on mor­tal­i­ty, the da­ta were far worse for pneu­mo­nia and blood-stream in­fec­tion than for uri­nary tract in­fec­tions. A quar­ter of pneu­mo­nia pa­tients died by day 14 on the treat­ment, com­pared with 11% on the con­trol arm. For blood­stream in­fec­tions, those fig­ures were 22% vs 11%. For com­pli­cat­ed UTIs, though, the fig­ures were re­versed: 12% mor­tal­i­ty in the treat­ment arm, 42% in the con­trol arm.
Those high mor­tal­i­ty rates were pri­mar­i­ly dri­ven by one strain of bac­te­ria, called Acine­to­bac­ter bau­man­nii. Sh­iono­gi at­trib­uted the mor­tal­i­ty rates in those pa­tients to pre-ex­ist­ing risk fac­tors, echo­ing in­ves­ti­ga­tors who not­ed lit­tle dif­fer­ence in that bac­te­ria in the APEKS study. The re­view­ers ar­gued, though, that APEKS didn't have enough A bau­man­nii pa­tients to draw a con­clu­sion.
The mor­tal­i­ty could mean Fetro­ja might just be a bad op­tion for that bac­te­ria, the re­view­ers wrote, but it could al­so mean that Fetro­ja just isn't much bet­ter than the al­ter­na­tives.
"It adds cre­dence to the idea that ce­fide­ro­col is as good as, but no bet­ter than, oth­er drugs for most car­bapen­em-re­sis­tant or­gan­isms," they said.
Go­ing for­ward, Heil and Tam­ma rec­om­mend­ed Fetro­ja for com­pli­cat­ed UTIs and as a "sal­vage op­tion" for pa­tients with most oth­er gram-neg­a­tive, drug-re­sis­tant in­fec­tions. They added it was still un­clear how ef­fec­tive­ly bac­te­ria will learn to re­sist the new drug.
"Ce­fide­ro­col will be a valu­able sol­dier in bat­tles against gram-neg­a­tive re­sis­tance," they wrote, "but it prob­a­bly will not win the war."