Park­er In­sti­tute backs an up­start biotech look­ing to de­vel­op a new, con­vert­ible CAR-T
The bil­lion­aire-backed Park­er In­sti­tute for Can­cer Im­munother­a­py is in­vest­ing and part­ner­ing with a biotech their re­searchers be­lieve has the po­ten­tial to de­vel­op a new-mod­el CAR-T that can be bet­ter guid­ed down nar­row path­ways and equipped with a con­ve­nient on/off switch to help avoid any fa­tal ac­ci­dents.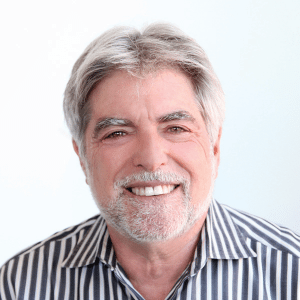 Jef­frey Blue­stone
Park­er CEO Jef­frey Blue­stone isn't giv­ing away any num­bers right now, but he says the in­sti­tute's eq­ui­ty in­vest­ment in Xyphos Bio­sciences "isn't triv­ial." The pri­ma­ry pur­pose of the in­vest­ment — and the re­search al­liance that plugs Xyphos in­to their net­work of promi­nent in­ves­ti­ga­tors — is to ac­cel­er­ate the work and pre­vent it from get­ting stuck in the R&D mud.
And I'm just get­ting start­ed with the car metaphors, so buck­le up.
What at­tract­ed Park­er to the Bay Area im­munother­a­py play­er?
Gen­er­al­ly speak­ing, it's their work on con­vert­ible CAR-Ts, re­volv­ing around NKG2D re­cep­tors on sev­er­al cell types, in­clud­ing T cells and NK killer cells that have fas­ci­nat­ed the field.
Us­ing their pro­tein en­gi­neer­ing tech, the com­pa­ny craft­ed the nat­ur­al NKG2D re­cep­tor to be in­ac­tive un­til it's turned on by their bis­pe­cif­ic an­ti­body. One end of the bis­pe­cif­ic binds to the re­cep­tors on the con­vert­ible CAR-T, with the oth­er end de­signed to bind to the tar­get­ed ma­lig­nant cell. Their col­li­sion is in­tend­ed to crush the can­cer cell.
There are sev­er­al ad­van­tages to the ap­proach, Blue­stone tells me. The safe­ty as­pect is en­hanced by the "reg­u­lat­ed sys­tem" Xyphos is us­ing. "You're con­trol­ling to T cells: You can stop en­gag­ing the tar­get" — and that off switch can be hit in the event of a sud­den cy­tokine storm that can en­gulf a pa­tient, a rou­tine threat for the pro­to­type CAR-Ts on the mar­ket.
These bis­pecifics can al­so tar­get a cell se­quen­tial­ly, shift­ing tar­gets when a pa­tient starts to de­vel­op re­sis­tance, com­mon­ly lead­ing to a re­lapse. And while the work is still pre­clin­i­cal, Park­er's in­vest­ment is in­tend­ed to push the team to­ward the clin­ic.
If it pans out, says Blue­stone, they'll have a best-in-class ther­a­py able to go af­ter a va­ri­ety of sol­id tu­mors.
Park­er has done a num­ber of re­search al­liances with bio­phar­mas like Tes­sa, but steered on­ly a few eq­ui­ty in­vest­ments like this. They've backed the on­col­o­gy imag­ing out­fit Imag­inAb and Tmu­ni­ty, the start­up from Penn's Carl June and Oz Azam, and now Xyphos. There are al­so a few in­vest­ments they've made which they're still play­ing close to the vest.
They're in for the long haul, with some near-term des­ti­na­tions in mind.