Part­ner­ing talks led to Bio­gen's $800M Night­star buy­out as play­ers clus­tered around the hot deal ta­ble for gene ther­a­pies
Any­one look­ing for some in­sight in­to just how hot gene ther­a­pies have be­come should turn their at­ten­tion to­day to the be­hind-the-scenes ne­go­ti­a­tions that went in­to Bio­gen's $800 mil­lion deal to buy Night­star Ther­a­peu­tics $NITE.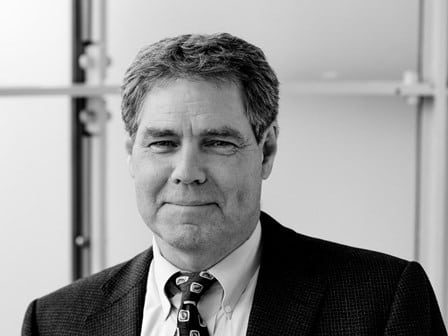 David Fel­lows, Night­star CEO
Over a pe­ri­od of 7 months, they held buy­out and part­ner­ing talks with 4 dif­fer­ent com­pa­nies be­fore Bio­gen $BI­IB emerged as the win­ner — or at least the last one at the ta­ble talk­ing M&A. Dur­ing that time, Night­star would paint a va­ri­ety of po­ten­tial fu­tures for it­self, topped by a bull ar­gu­ment that it could nail a $1.1 bil­lion prof­it on $1.2 bil­lion in sales come 2025.
The Night­star ac­qui­si­tion came just weeks af­ter Roche com­plet­ed its deal for Spark Ther­a­peu­tics, the US pi­o­neer in high-priced gene ther­a­pies and an­oth­er prime ex­am­ple that main­stream play­ers are in­creas­ing­ly ready to buy up gene ther­a­py as­sets in the clin­ic.
The prof­it fore­casts help tell the sto­ry.
Even on­ly a mod­er­ate suc­cess in Night­star's books, ac­cord­ing to the proxy, would be close to $650 mil­lion at the peak, with $608 mil­lion in gross prof­it. And a bear case (which in­cludes mar­ket­ing ap­proval) scraped around the $400 mil­lion lev­el for sales and prof­its.
Even be­fore their IPO in the fall of 2017, a new SEC fil­ing re­veals, Bio­gen and a cou­ple of oth­er play­ers in the in­dus­try had been by to kick the tires and dis­cuss strate­gic part­ner­ing am­bi­tions with the ex­ec­u­tive team at Night­star. Those talks were pri­mar­i­ly about li­cens­ing NSR-REP1. Then in the sum­mer of last year things be­gan to heat up when CEO David Fel­lows field­ed a call from Par­ty A look­ing to do some due dili­gence on NSR-REP1 for choroi­deremia.
It was time to spread the word.
A few weeks lat­er, Night­star CFO Senthil Sun­daram had a sit-down with Bio­gen VP Daniel Karp to dis­cuss their mu­tu­al in­ter­est in gene ther­a­pies. Then David Mott, a gen­er­al part­ner at NEA and mem­ber of the board, was chat­ting about "gen­er­al strate­gic top­ics" when he picked up a sig­nal from a cer­tain Par­ty B that they had an in­ter­est in the port­fo­lio. Two months lat­er, yet an­oth­er group stepped up to dis­cuss oph­thal­mol­o­gy gene ther­a­py.
The first hard of­fer came in De­cem­ber, when Par­ty B an­ted up $20.50 a share — a 70% pre­mi­um over its price at the time. And with­in a few weeks Bio­gen, B and C were all giv­en the key to the elec­tron­ic da­ta room. Bio­gen fol­lowed up with a round of­fer of $19 to $21 a share, which opened the door on a sec­ond da­ta vault, even though they said it was still too low.
By ear­ly Feb­ru­ary, though, A, B and C were all on the out­side look­ing in, talk­ing about a col­lab­o­ra­tion in­stead. Bio­gen stuck with the buy­out talks, and came up with $25 a share.
How about $26.50, Night­star coun­tered.
Bio­gen, though, would on­ly move to $25.50 on March 2. They closed the deal March 4.
Im­age: AP