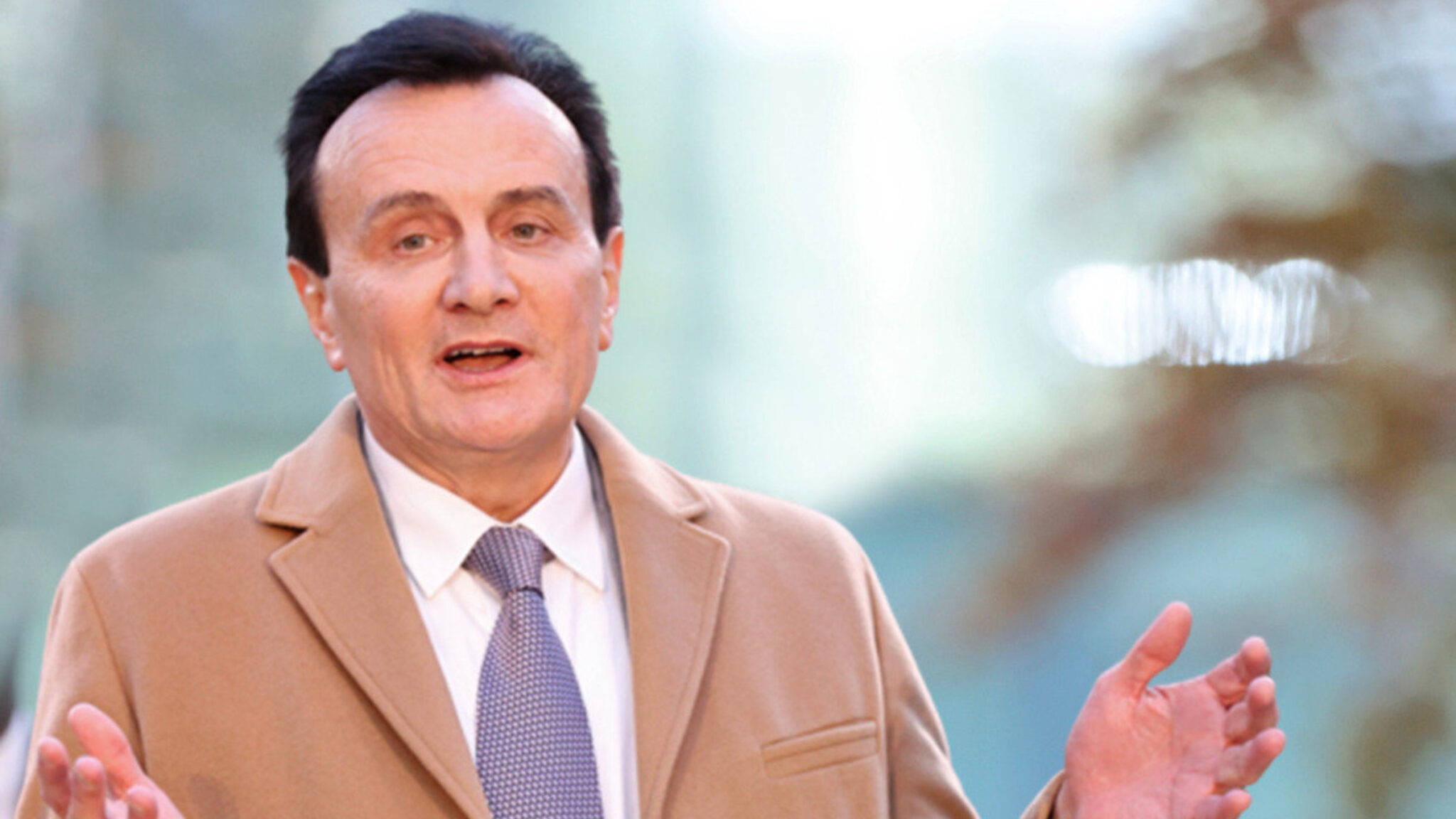 Pascal Soriot, AstraZeneca CEO (Photo by Chris Jackson/Getty Images)
Pas­cal So­ri­ot would­n't 'do any­thing dif­fer­ent­ly' in Covid-19 vac­cine de­vel­op­ment — re­port
While Mod­er­na and Pfiz­er have tak­en much of the lime­light when it comes to Covid-19 vac­cines, As­traZeneca's boss is stand­ing by his com­pa­ny's de­vel­op­ment ef­forts.
In an in­ter­view with the BBC on Mon­day, As­traZeneca CEO Pas­cal So­ri­ot claimed the com­pa­ny's Covid-19 vac­cine has man­aged to save a mil­lion lives de­spite fac­ing set­backs. So­ri­ot ad­dressed stud­ies link­ing the vac­cine to rare blood clots, but in look­ing back on the vac­cine's de­vel­op­ment, he told BBC: "I don't think I would do any­thing dif­fer­ent­ly from what we did."
In 2021, the EMA found rare but dan­ger­ous blood clots linked to the vac­cine, but Eu­ro­pean of­fi­cials still tout­ed its safe­ty and ef­fi­ca­cy. The shot was nonethe­less rolled out across the globe and So­ri­ot re­ceived a knight­hood dur­ing the Queen's Ju­bilee cel­e­bra­tion last week.
So­ri­ot did ac­knowl­edge that the ini­tial roll­out of the vac­cine did come with set­backs, BBC's re­port said.
"We de­cid­ed to do it at no prof­it, we de­cid­ed to part­ner with a net­work of part­ners around the world to scale up man­u­fac­tur­ing. De­spite the set­backs, we de­liv­ered three bil­lion dos­es [of the vac­cine] and saved a mil­lion lives," he told BBC. "When you launch your­self in some­thing like this, which is a huge un­der­tak­ing, you have to ac­cept that you will have set­backs."
It is no se­cret that the As­traZeneca vac­cine has had a tough time get­ting off the ground in the US. In 2021, As­traZeneca's top re­searcher Mene Pan­ga­los sig­naled that the com­pa­ny may cut away from sub­mit­ting its Covid-19 vac­cine to the US FDA for ap­proval. The com­pa­ny has had to com­pete with Mod­er­na and Pfiz­er, who have been rul­ing the roost in terms of get­ting jabs in­to arms, and the US has do­nat­ed mil­lions of As­traZeneca's vac­cines to oth­er na­tions.
And in April of this year, the com­pa­ny saw its vac­cine sales be­gin to di­min­ish as the pan­dem­ic is en­ter­ing a dif­fer­ent phase where an­tivi­rals are be­com­ing more of a main­stay.
So­ri­ot claimed to an­a­lysts at the time that there is an over­abun­dance of sup­ply and still sticks to that line to­day, but with the pan­dem­ic en­ter­ing a new phase, the CEO wants As­traZeneca to switch gears as well. In May, the com­pa­ny part­nered with Van­der­bilt Uni­ver­si­ty re­searchers to de­vel­op the long-act­ing an­ti­body com­bo now known as Evusheld and ob­tained world­wide li­cens­es to a suite of ear­ly-stage an­ti­bod­ies tar­get­ing SARS-CoV-2 from up­start RQ Biotech­nol­o­gy in a $157 mil­lion deal.
While So­ri­ot still touts his vac­cine and the side ef­fects as be­ing ex­treme­ly rare, some shots have been on the shelf so long they are be­ing de­stroyed. As­traZeneca, like its ri­vals, is al­so deal­ing with vac­cine hes­i­tan­cy in some na­tions, with in­di­vid­u­als in de­vel­op­ing coun­tries re­fus­ing to take the shots.