Pa­tient death forces FDA to slap a hold on study us­ing com­bo from Ad­vax­is, As­traZeneca -- biotech's shares plunge
The FDA has slapped a clin­i­cal hold on a com­bo ther­a­py us­ing Ad­vax­is' $ADXS ax­al­imo­gene filolis­bac along with As­traZeneca's ap­proved PD-L1 Imfinzi fol­low­ing the death of a pa­tient in their Phase I/II tri­al.
Re­searchers were study­ing the com­bi­na­tion of drugs for pa­tients with HPV-trig­gered head-and-neck as well as cer­vi­cal can­cer. In this par­tic­u­lar case, a pa­tient died from res­pi­ra­to­ry fail­ure fol­low­ing the 6th treat­ment cy­cle. And now reg­u­la­tors want to put the study on hold while they ex­am­ine the im­pli­ca­tions for oth­ers in the tri­al.
The news trig­gered a sharp 31% drop in Ad­vax­is' shares af­ter the mar­ket closed.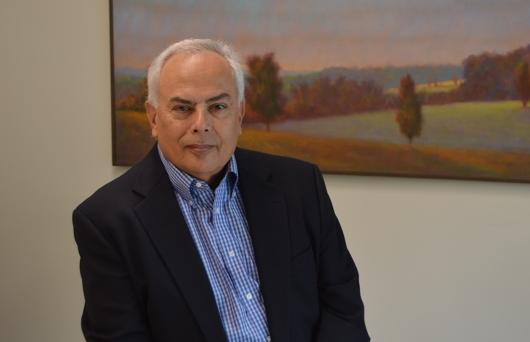 An­tho­ny Lom­bar­do
The two de­vel­op­ers part­nered more than three years ago, while Imfinzi was still an ex­per­i­men­tal ther­a­py. The As­traZeneca drug works by tak­ing the brakes off an im­mune sys­tem at­tack on can­cer cells. Ad­vax­is' drug us­es a live, en­gi­neered strain of Lm bac­te­ria to kick up an im­mune re­sponse while tar­get­ing de­fen­sive mech­a­nisms in can­cer cells. Just a few days ago Ad­vax­is filed for con­di­tion­al mar­ket­ing ap­proval in the EU for use against cer­vi­cal can­cer.
Ad­vax­is learned about the hold on Fri­day, 10 days af­ter the pa­tient's death.
In a quar­ter­ly call with an­a­lysts on Mon­day, Ad­vax­is' Robert Pet­tit ex­plained that the pa­tient has been in the study for more than a year. He added:
So in this par­tic­u­lar case, she re­ceived her first drug which was dur­va. She start­ed de­vel­op­ing some med­ical prob­lems in be­tween that were man­aged, then she start­ed to re­ceive the sec­ond dose. Af­ter­wards, she re­ceived the sec­ond drug, which was AX­AL. She was be­ing man­aged for hy­poten­sion ag­gres­sive­ly and was sub­se­quent­ly hos­pi­tal­ized. While she was hos­pi­tal­ized, she de­vel­oped res­pi­ra­to­ry fail­ure and sub­se­quent­ly ex­pired de­spite meth­ods to stop the pro­gres­sion of her dis­ease. That's re­al­ly all the in­for­ma­tion we have at this point.
While tri­al deaths in stud­ies us­ing CAR-T drugs are not un­usu­al, the check­points have been go­ing in­to hun­dreds of com­bi­na­tion stud­ies with­out rais­ing a lot of safe­ty is­sues — aside from com­bos us­ing Cel­gene's Revlim­id and Po­m­a­lyst with Mer­ck's Keytru­da, where an im­bal­ance in pa­tient deaths trig­gered con­cern. That caused a blan­ket pull­back in­volv­ing sim­i­lar check­point com­bos, but af­ter the FDA de­ter­mined there like­ly was no class ef­fect in­volved, most of those stud­ies were al­lowed to get back in­to the clin­ic.
Ad­vax­is is al­so part­nered with Bris­tol-My­ers on an Op­di­vo com­bi­na­tion pro­gram, which fol­lowed a sep­a­rate al­liance with Am­gen.
This isn't the first study us­ing their drug, and the biotech tried to re­as­sure in­vestors about its safe­ty.
"We care deeply for our pa­tients and for their safe­ty as we work to re­search and de­vel­op new treat­ment op­tions for ad­vanced can­cers. We be­lieve in the po­ten­tial of our Lm Tech­nol­o­gy to pro­vide new ad­vance­ments in the area of can­cer care," said Ad­vax­is CEO An­tho­ny Lom­bar­do in a state­ment. "We are con­fi­dent in the safe­ty and ef­fi­ca­cy pro­file of ax­al­imo­gene filolis­bac, to date, based on our ex­pe­ri­ence in over 250 pa­tients and over 700 dos­es across mul­ti­ple tri­als in HPV-as­so­ci­at­ed can­cers."