PD-L1 check­point play­er Mer­ck KGaA dives in­to next-gen work with F-star col­lab­o­ra­tion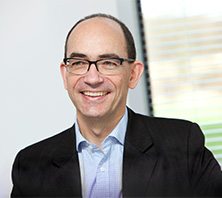 John Hau­rum
CHICA­GO — Not all the biotech news on can­cer drugs this past week­end is di­rect­ly re­lat­ed to the big AS­CO con­fab in Chica­go. Cam­bridge, UK-based F-star para­chut­ed in news of its lat­est tie-up, this one a buy-in from Mer­ck KGaA, which picked up rights to a lead bis­pe­cif­ic check­point drug.
Mer­ck KGaA and its Big Phar­ma part­ner Pfiz­er re­cent­ly hit the mar­ket with one of the first 5 check­points, the PD-L1 drug Baven­cio (avelum­ab). Now it's look­ing past that ini­tial mar­ket en­try in­to the next-gen ther­a­pies mak­ing their way in­to the clin­ic. And it picked up an op­tion on a pre­clin­i­cal LAG-3, PD-L1 bis­pe­cif­ic at F-star called FS118. In ad­di­tion, Mer­ck KGaA gets an op­tion on 4 oth­er pre­clin­i­cal ther­a­pies — all un­spec­i­fied i/o drugs.
F-Star set up its fourth as­set ve­hi­cle in struc­tur­ing the deal, dubbed F-star Delta. Mer­ck KGaA will pay €115 mil­lion in the first cou­ple of years, a sum bro­ken up for an un­spec­i­fied up­front, R&D pay­ments as well as a pair of ear­ly mile­stones for the first two years. Then Ger­man Mer­ck will have the op­por­tu­ni­ty to de­cide if it wants to ex­er­cise its buy­out op­tion, bit­ing off a sec­ond stage that brings the to­tal to a po­ten­tial $1 bil­lion-plus, says F-star CEO John Hau­rum.
Hau­rum tells me the hy­poth­e­sis that his team is pur­su­ing is that "there will be ben­e­fits in the bis­pe­cif­ic that go be­yond the straight com­bi­na­tion" of two drugs di­rect­ed at each check­point tar­get. LAG-3 is one of a group of check­point tar­gets that has at­tract­ed wide­spread in­ter­est among the bio­phar­ma com­pa­nies go­ing deep­er in­to the field.
Hau­rum notes that there's lot of work to be done yet, but the bis­pe­cif­ic has the po­ten­tial to de­liv­er more drug in­to the tu­mor tis­sue, of­fer­ing a bet­ter safe­ty pro­file. There could al­so be ad­van­tages in bridg­ing be­tween T cells and the tar­get­ed tu­mor anti­gen.
F-star has three oth­er as­set sub­sidiaries it's work­ing on, in­clud­ing Gam­ma part­nered with the Bay Area biotech De­nali. Be­ta is an­oth­er i/o deal with Ab­b­Vie while Bris­tol-My­ers Squibb kicked loose its HER-2 pro­gram Al­pha a few weeks ago. The one-time part­ners kept the spe­cif­ic rea­sons for the breakup un­der wraps, but Hau­rum not­ed that the HER-2 field is a crowd­ed one.
F-star has 85 staffers these days, a sig­nif­i­cant work­force in these cir­cles. And Hau­rum says they're al­so work­ing on pro­pri­etary ther­a­pies as they con­tin­ue to ramp up new part­ner­ships.
Mer­ck KGaA re­cent­ly sold off its biosim­i­lars port­fo­lio, look­ing to fol­low up on its suc­cess in on­col­o­gy.
"Our col­lab­o­ra­tion with F–star will help us to rapid­ly en­hance our pipeline and grow our port­fo­lio of bis­pe­cif­ic im­munother­a­pies," not­ed Mer­ck KGaA R&D chief Lu­ciano Ros­set­ti in a pre­pared state­ment.