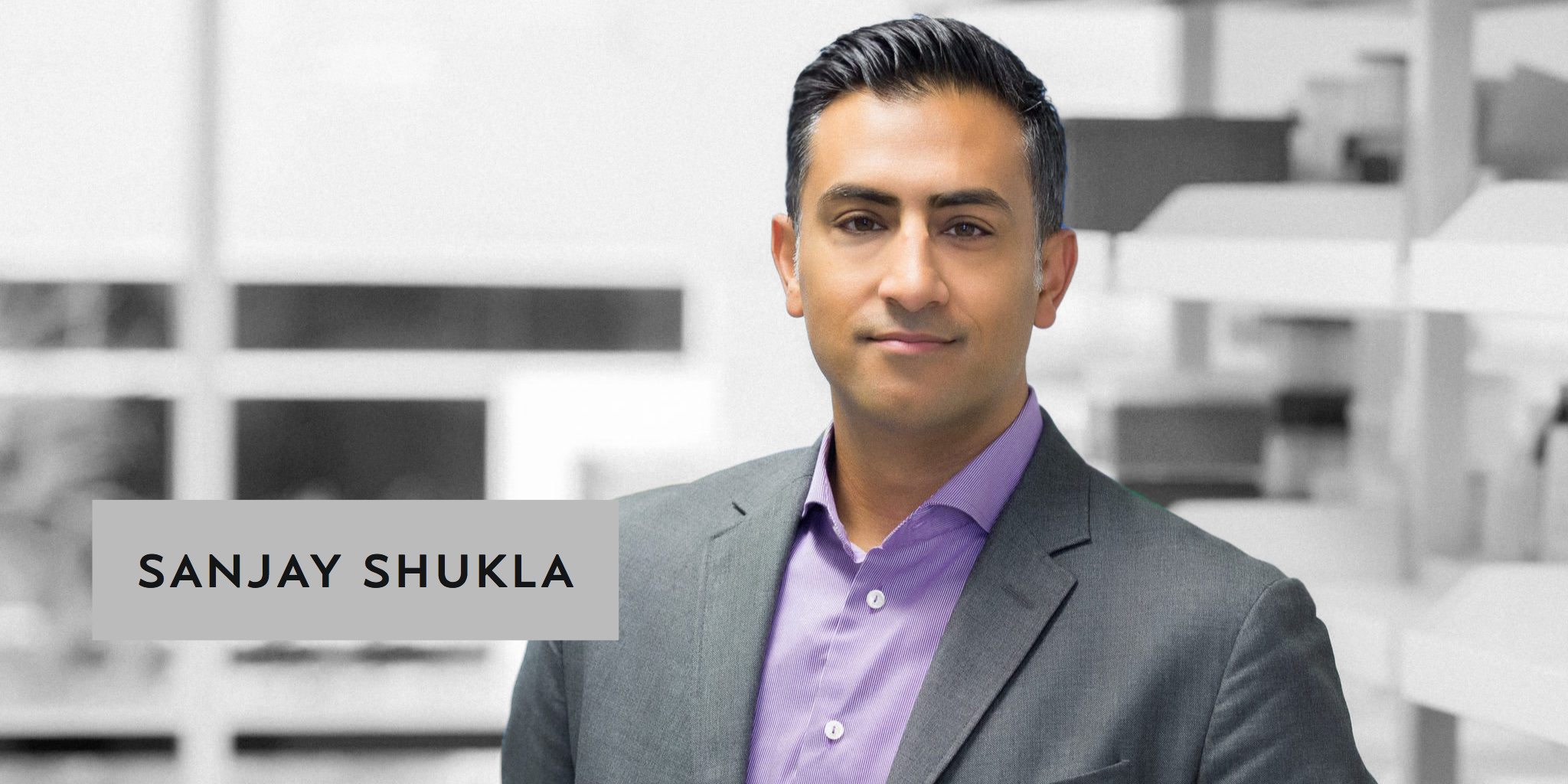 Peer Re­view: aTyr pro­motes da­ta ex­pert San­jay Shuk­la as CEO
A guy with a pen­chant for tech and da­ta will be tak­ing the reins of San Diego pub­lic biotech aTyr Phar­ma $LIFE as the com­pa­ny's for­mer CEO John Mendlein steps down.
The new chief ex­ec­u­tive and pres­i­dent is San­jay Shuk­la, a physi­cian and clin­i­cal de­vel­op­ment ex­pert who's been serv­ing as aTyr's chief med­ical of­fi­cer since March 2016. This will be Shuk­la's first gig as CEO of a biotech, but he be­lieves his da­ta-crunch­ing back­ground makes him well-pre­pared for the job.
"Through­out my whole ca­reer I've en­joyed un­der­stand­ing dif­fer­ent parts of the busi­ness and be­ing as func­tion­al­ly ver­sa­tile as I can be," Shuk­la said.
Shuk­la is one of those rare birds who was in the biotech in­dus­try be­fore be­com­ing a doc­tor (you nor­mal­ly see it the oth­er way around). He be­gan his ca­reer in sta­tis­ti­cal pro­gram­ming and med­ical in­for­mat­ics in the 1990s, when the in­dus­try was try­ing to catch up with oth­er high-tech in­dus­tries. He be­came a bit of a da­ta sci­en­tist first, and lat­er a physi­cian. He didn't ex­pect to come back to in­dus­try af­ter get­ting his med­ical de­gree, but his skills were in high de­mand.
"Hav­ing an op­er­a­tional back­ground and a med­ical back­ground right out of the gate is pret­ty rare," Shuk­la said. "I worked for many years in da­ta cri­sis man­age­ment in clin­i­cal de­vel­op­ment."
Be­fore join­ing aTyr as CMO, Shuk­la was vice pres­i­dent and glob­al head of in­te­grat­ed med­ical ser­vices for No­var­tis, where he led glob­al med­ical af­fairs op­er­a­tions with over­sight of brands in­clud­ing Glenya, Cosen­tyx, and En­tresto.
At aTyr, Shuk­la ex­pects his da­ta-ori­ent­ed back­ground will come in handy. The com­pa­ny, which spe­cial­izes in drugs de­rived from a new class of nat­ur­al pro­teins called phys­iocrines, is cur­rent­ly try­ing to make sense of a lot of da­ta. Their lead drug Reso­laris is now in three clin­i­cal pro­grams for se­vere, rare my­opathies with an im­mune com­po­nent.
"We are an emerg­ing bi­ol­o­gy com­pa­ny, and the sci­ence is ac­cel­er­at­ing at a rapid pace," Shuk­la said. "With this new learn­ing comes a tremen­dous amount of da­ta that must be crys­tal­lized, dis­tilled down, and trans­lat­ed in­to clin­i­cal pro­grams. There's a lot of da­ta that needs to be crunched, and you have to make mean­ing of it. And that's what I think good da­ta sci­en­tists do."
Shuk­la said the com­pa­ny re­cent­ly launched a new pro­gram look­ing at how their tech­nol­o­gy could be ap­plied to im­muno-on­col­o­gy. The pro­gram, called Pro­ject Or­ca, is still in the dis­cov­ery stage.
ATyr's out­go­ing CEO Mendlein, who served as aTyr's CEO since 2011, will re­main on the com­pa­ny's board of di­rec­tors.
"Af­ter six in­cred­i­ble years as CEO, I am very pleased to pass the lead­er­ship torch to San­jay and con­tin­ue to ad­vise him as a board mem­ber," Mendlein said. "Hav­ing worked ex­ten­sive­ly with San­jay, I am con­fi­dent he will con­tin­ue to el­e­vate aTyr to greater heights for pa­tients and all stake­hold­ers alike. I would like to ex­press my im­mense grat­i­tude to all our amaz­ing em­ploy­ees, board, pa­tients, and in­vestors for all that we have ac­com­plished so far at aTyr."
---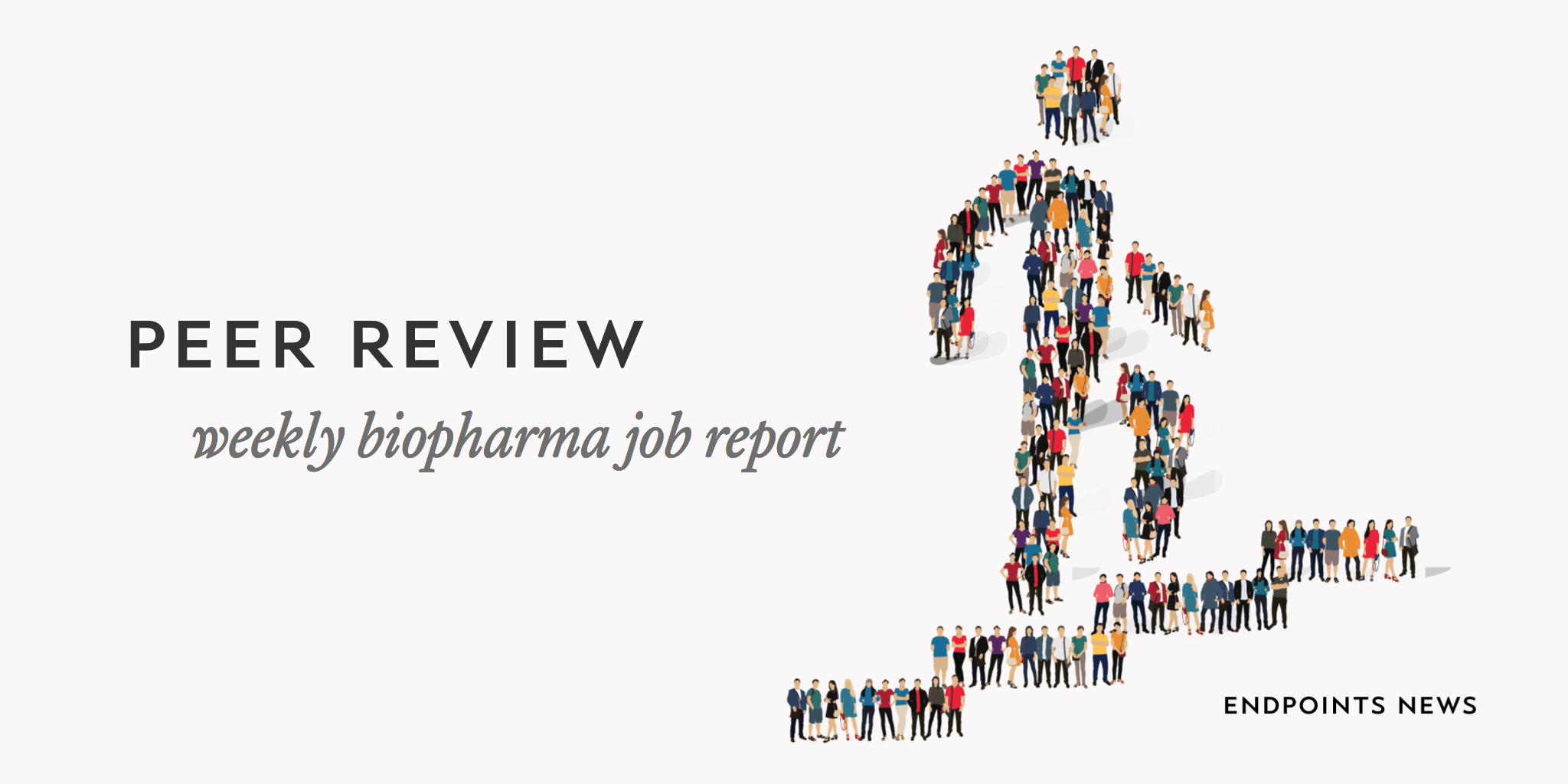 More Peer Re­view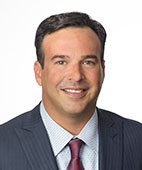 Daniel Wech­sler
→ Wrap­ping up their merg­er (which has yet to be ap­proved by Cem­pra's share­hold­ers, with a vote sched­uled to­day), pri­vate Melin­ta Ther­a­peu­tics and Cem­pra $CEMP has named ex-Bausch + Lomb top ex­ec Daniel Wech­sler CEO of the com­bined com­pa­ny.
→ Markus En­zel­berg­er has of­fi­cial­ly been ap­point­ed Mor­phoSys' (FSE: MOR) chief sci­en­tif­ic of­fi­cer, hav­ing served as in­ter­im CSO since April. A vet­er­an of the Ger­man com­pa­ny, En­zel­berg­er was part of the team that in­vent­ed Hu­CAL, the an­ti­body li­brary tech­nol­o­gy that helped J&J's Janssen de­vel­op guselkum­ab. He suc­ceeds Mar­lies Spro­ll, who re­signed for fam­i­ly rea­sons.
→ Chir­fi Guin­do is join­ing Bio­gen as its first ex­ec­u­tive vice pres­i­dent and head of glob­al mar­ket­ing, mar­ket ac­cess and cus­tomer in­no­va­tion. Guin­do, whose work at Mer­ck has tak­en him to Cana­da, France, the Nether­lands and Africa, gets on board as the biotech gi­ant goes all in on its late-stage Alzheimer's drug ad­u­canum­ab.
→ Lex­ing­ton, MA-based Xe­net­ic Bio­sciences $XBIO an­nounced that cur­rent COO Jef­frey Eisen­berg is tak­ing over from Scott Maguire. As CEO — a po­si­tion he's held for years at Noven Phar­ma­ceu­ti­cals be­fore join­ing Xe­net­ic — Eisen­berg says he's in­ter­est­ed in ad­vanc­ing the biotech's flag­ship XBIO-101 and build­ing part­ner­ships.
→ Hav­ing com­plet­ed the tran­si­tion to a stand­alone com­pa­ny, Den­dreon re­cruit­ed Bruce Brown as SVP, med­ical. Most re­cent­ly at Astel­las' on­col­o­gy di­vi­sion, Brown will lead R&D as the com­pa­ny con­tin­ues to push the lim­its of Provenge.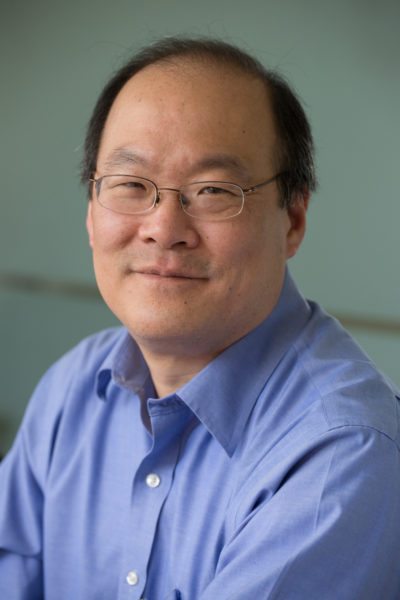 Pe­ter Ho
→ As Epizyme $EPZM braces it­self for the first FDA in­ter­ac­tion on its NHL drug tazeme­to­stat, chief med­ical of­fi­cer Pe­ter Ho, who is more in­ter­est­ed in ear­ly-stage de­vel­op­ment, has de­cid­ed to leave at the end of the year.
→ Su­jal Shah is of­fi­cial­ly the pres­i­dent and CEO of CymaBay $CBAY, hav­ing been CFO and then in­ter­im CEO of the biotech. Ac­cord­ing to Shah, CymaBay's goals for 2018 are to ini­ti­ate a PhI­II study in PBC and a PhII study in NASH.
→ Gre­go­ry Bates is now the se­nior vice pres­i­dent of reg­u­la­to­ry af­fairs at Ax­i­al Bio­ther­a­peu­tics, join­ing fel­low De­poMed vet (and CMO) Srini­vas Rao in prepar­ing the start­up's ASD and Parkin­son's pro­grams for the clin­ic.
→ Dana-Far­ber Can­cer In­sti­tute has cre­at­ed a new po­si­tion called di­rec­tor of can­cer ge­nomics, and Matthew Mey­er­son is fill­ing it. The long­time di­rec­tor of the Cen­ter for Can­cer Genome Dis­cov­ery will lead re­search ef­forts at a range of part­ner or­ga­ni­za­tions in­clud­ing the Broad In­sti­tute, where he will hold the same po­si­tion.
→ Aerie Phar­ma­ceu­ti­cals $AERI named Al­ler­gan vet John Malt­man as vice pres­i­dent of med­ical af­fairs. Malt­man will be re­spon­si­ble for lead­ing the strate­gic ef­forts of Aerie's med­ical af­fairs de­part­ment across "a broad spec­trum of prod­uct-re­lat­ed ac­tiv­i­ties."

Eyal Ru­bin
→ Eyal Ru­bin is leav­ing Te­va to be CFO at Brain­Storm Cell Ther­a­peu­tics $BCLI, the Is­raeli biotech that just ini­ti­at­ed a PhI­II tri­al for its ALS drug.
→ Rid­ing the tide of its promis­ing IPO, Opti­Nose $OPTN is adding five vice pres­i­dents to its team: Ric­ci Whit­low, VP of tech­ni­cal op­er­a­tions; Har­ry Sacks, VP of med­ical af­fairs and cor­po­rate med­ical of­fi­cer; John Pe­terkins, VP of mar­ket ac­cess; David Fab­bri, VP of sales; and An­drew Muzsi, VP of mar­ket­ing. "Adding these lead­ers to our or­ga­ni­za­tion will strength­en our abil­i­ty to ex­e­cute as we pre­pare for the planned sec­ond quar­ter 2018 launch of XHANCE," said CEO Pe­ter Miller in a state­ment.
→ Rare dis­ease biotech Nov­e­l­ion Ther­a­peu­tics has tapped Jef­frey Hack­man to head com­mer­cial ef­forts in the role of chief op­er­at­ing of­fi­cer.
→ Fol­low­ing his high-pro­file ar­rest, In­sys Ther­a­peu­tics $IN­SY founder John Kapoor re­signed from the com­pa­ny's board of di­rec­tors, in or­der not to draw "un­nec­es­sary at­ten­tion" to In­sys.
→ Har­poon Ther­a­peu­tics, a T cell ther­a­py biotech found­ed by Patrick Baeuer­le and MPM Cap­i­tal, has hired Su­san Jones and Rachael Lester as SVP of prod­uct de­vel­op­ment and VP of cor­po­rate de­vel­op­ment, re­spec­tive­ly. The two will man­age and ex­pand the com­pa­ny's port­fo­lio as it looks to be­gin clin­i­cal tri­als on its prostate can­cer treat­ment in 2018.
→ The board of Is­rael's In­tec Phar­ma $NTEC says good­bye to founder Zvi Joseph and for­mer CEO Gio­ra Carni as it seeks "ad­di­tion­al in­de­pen­dent di­rec­tors to pro­vide in­sight and strate­gic coun­sel." An­tho­ny Mad­dalu­na, for­mer ex­ec­u­tive vice pres­i­dent and pres­i­dent of Pfiz­er glob­al sup­ply, is the first can­di­date up for elec­tion lat­er this year.
→ Astel­las has pro­mot­ed James Mit­eff to na­tion­al vice pres­i­dent, health sys­tems pay­er & chan­nel ac­count man­age­ment, to re­place 17-year vet­er­an Bruce Maz­er, who's re­tir­ing. Gre­go­ry Apos­tol will be na­tion­al vice pres­i­dent, key ac­count man­age­ment.
Am­ber Tong con­tributed to this re­port.