Peer Re­view: Eye­ing a $350M ven­ture fund, Nex­tech re­cruits Third Rock's Jakob Loven for the team
Nex­tech In­vest closed its fourth on­col­o­gy ven­ture fund in 2014 with $64 mil­lion, putting it in­to play at a transat­lantic group of can­cer drug de­vel­op­ers. But this time around, they're go­ing for $350 mil­lion for fund five, and they've re­cruit­ed a for­mer Third Rock alum — Jakob Loven — as a new part­ner to help man­age that in­vest­ment.
Loven was on the found­ing Third Rock team that helped set up Re­lay Phar­ma­ceu­ti­cals, a start­up fo­cused on pro­tein dy­nam­ics, right af­ter he was found­ing sci­en­tist at Sy­ros. And he crossed the globe to get his ed­u­ca­tion: Uni­ver­si­ty of Cam­bridge, the Karolin­s­ka In­sti­tute and the White­head In­sti­tute for his post­doc.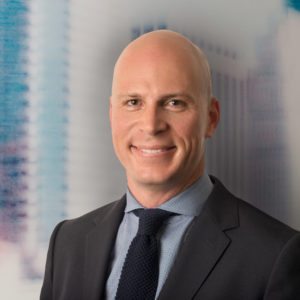 Jakob Loven
"Af­ter 7 years of op­er­a­tion ex­pe­ri­ence, I have a big ap­petite for sci­ence," Loven tells me. His re­sume in­cludes 15 years of aca­d­e­m­ic re­search work, and right now, can­cer re­search is boom­ing like nev­er be­fore. With bil­lions of dol­lars flow­ing in­to on­col­o­gy, Nex­tech is unique in that it's con­cen­trat­ing all of its at­ten­tion and in­vest­ment cash on on­col­o­gy star­tups.
To be clear, Nex­tech ex­ecs didn't tell me about their next fund. They filed that in a Form D about a month ago, and I dug it up while ex­plor­ing pub­lic records. But they are al­ready in­vest­ing out of the fund, says Nex­tech part­ner Thi­lo Schroed­er, who like any ven­ture cap­i­tal part­ner in his po­si­tion can't say much about it un­til the fund is closed.
It was Schroed­er who met with Loven first. Schroed­er and Third Rock's Dan Lynch know each oth­er from the Blue­print board, and Lynch has men­tored Loven for years. So when Loven laid out his plans for the fu­ture, Lynch sug­gest­ed he call Schroed­er in Zurich.
The two got to­geth­er in San Fran­cis­co.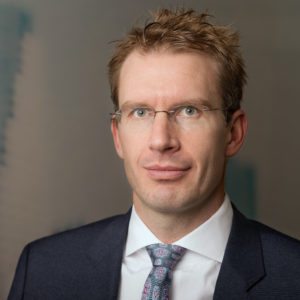 Thi­lo Schroed­er
"It was a break­fast at JP­Mor­gan, the typ­i­cal thing of course," says Schroed­er, who works close­ly with Nex­tech founder Al­fred Schei­deg­ger. There was good chem­istry and a com­mon vi­sion, but Schroed­er and the team at Nex­tech took a cou­ple of months to think it through.
"It's a very big step form­ing these part­ner­ships," says Schroed­er, when you're adding some­one to the team you want around to help shape your des­tiny over the next 20 years. Loven joined up and moved to Zurich in Au­gust.
"With Jakob join­ing, we are work­ing very hard to scale our strat­e­gy," Schroed­er adds. Lat­er this year there will be sev­er­al in­vest­ments from the new fund, and Loven's con­nec­tions along with the re­la­tion­ships Nex­tech has been build­ing over the last 19 years will all come in­to play as they look for the com­pa­nies that are in the top 1%, with the best teams, the best sci­ence and the best prospects.
Nex­tech isn't try­ing to repli­cate what Third Rock does, and it's cut from an en­tire­ly dif­fer­ent kind of cloth that you'll find at many of the Boston ven­ture shops. Loven and all the team are based in Zurich, but the bulk of their port­fo­lio com­pa­nies are in Cal­i­for­nia and Cam­bridge, MA. They de­pend heav­i­ly on a star group of sci­en­tif­ic ad­vis­ers — which in­cludes Dana-Far­ber's David Liv­ingston and Charles Sawyers from Memo­r­i­al Sloan-Ket­ter­ing — but they're not sin­gle-hand­ed­ly build­ing com­pa­nies and con­trol­ling every­thing. They work with syn­di­cates, and they trav­el wher­ev­er they need to go around the world — some­thing that some of the US ven­ture groups out there would nev­er do.
But Loven en­joys the idea of rolling up his sleeves and work­ing with fledg­lings set­ting out with trans­la­tion­al sci­ence. It's the best of both worlds, one that mar­ries his in­ter­est in sci­ence with a love for the en­tre­pre­neur­ial.
And right now, with can­cer re­search ex­plod­ing — in a good way — Nex­tech's team feels that this is their time to per­form.
---
More Peer Re­view
→ Alessan­dro Ri­va has been pro­mot­ed to ex­ec­u­tive vice pres­i­dent of on­col­o­gy ther­a­peu­tics at Gilead Sci­ences $GILD, right be­fore the biotech gi­ant was grant­ed an FDA ap­proval for Yescar­ta, the CAR-T drug it ac­quired from the Kite buy­out.
→ BioAegis Ther­a­peu­tics has hired Mark J. DiN­u­bile as chief med­ical of­fi­cer. DiN­u­bile, who spent 16 years at Mer­ck re­search­ing in­fec­tious dis­eases af­ter some clin­i­cal and teach­ing ex­pe­ri­ence, is tasked with spear­head­ing late-stage clin­i­cal de­vel­op­ment. The Yale grad's his­to­ry with plas­ma gel­solin goes way back. While a fel­low at Har­vard, he worked with the pro­tein in the lab­o­ra­to­ry of Thomas Stos­sel, BioAegis' found­ing sci­en­tist. Just this week, the com­pa­ny pre­sent­ed da­ta show­ing the promise of pGSN in treat­ing a lethal type of pneu­mo­nia at a con­fer­ence, where CEO Su­san Levin­son said, "We are ex­treme­ly ex­cit­ed by these da­ta and are cur­rent­ly ex­tend­ing these stud­ies to oth­er in­fec­tious agents known to pro­vide chal­lenges to cur­rent ther­a­py."
→ An­oth­er three R&D of­fi­cials have left biotech uni­corn Mod­er­na, the Boston Busi­ness Jour­nal re­ports. The trio were Matthew Stan­ton, head of chem­istry; Bar­ry Ti­cho, who led CV and meta­bol­ic dis­eases; and Ar­i­an Pano, who was in charge of a clin­i­cal de­vel­op­ment at a Mod­er­na ven­ture for rare dis­eases. This comes as the com­pa­ny has re­vealed more about its mR­NA projects, and fol­lows oth­er top rank de­par­tures ear­li­er this year.
→ San­tosh Vet­ti­ca­den is the new chief med­ical and sci­en­tif­ic of­fi­cer at De­pomed $DE­PO. Join­ing the biotech af­ter a stint as in­ter­im CEO at In­sys Ther­a­peu­tics, Vet­ti­ca­den's ca­reer has tak­en him to biotechs like Mast and phar­mas like J&J. He will al­so help with busi­ness de­vel­op­ment.
→ Boston-based Sil­i­con Ther­a­peu­tics has re­cruit­ed Sanofi's US can­cer R&D chief Christo­pher Win­ter to come over and run the R&D side of the busi­ness. Sil­i­con has ad­vanced new tech fo­cused on physics-based sim­u­la­tions, chem­istry and dis­ease bi­ol­o­gy. This is just the lat­est in a long line­up of phar­ma in­ves­ti­ga­tors mak­ing their way to the biotech world.
→ Jeff Williams, the co-founder and CEO of the CRO Clin­i­pace World­wide, is tak­ing an ex­pand­ed ad­vi­so­ry role with the com­pa­ny's board and hand­ing over his re­spon­si­bil­i­ties to Ja­son Mon­teleone, who takes over as the new CEO. Williams will re­main a di­rec­tor and will fo­cus on strate­gic ini­tia­tives.
→ No­vavax SVP, CFO and trea­sur­er Bar­clay Phillips will re­sign from his po­si­tions this No­vem­ber. The biotech ex­ec is pur­su­ing an "ex­pand­ed op­por­tu­ni­ty in the in­dus­try."
→ Hav­ing led the fi­nanc­ing and launch of In­grez­za, which won an FDA ap­proval for tar­dive dysk­i­ne­sia back in April, David-Alexan­dre Gros is step­ping down as pres­i­dent, COO and in­ter­im CFO at Neu­ro­crine. Cur­rent CEO Kevin C. Gor­man has been ap­point­ed in­ter­im CFO.
→ Gra­ham Miao will leave Pernix Ther­a­peu­tics Hold­ings $PTX at the end of this year, con­clud­ing what will be a 1.5-year tenure as pres­i­dent and CFO.
Am­ber Tong con­tributed to this re­port.