Pen­ny stock biotech Syn­thet­ic Bi­o­log­ics sees its 'break­through' sta­tus pulled as FDA pon­ders safe­ty is­sues
A lit­tle un­der a year ago the pen­ny stock of Syn­thet­ic Bi­o­log­ics $SYN gy­rat­ed high­er on the news that its drug SYN-004 (rib­axa­m­ase) — de­signed to pro­tect the gut mi­cro­bio­me from the hav­oc caused by some an­tibi­otics and guard against Clostrid­i­um dif­fi­cile in­fec­tion — had won the FDA's not-so-rare break­through ther­a­py des­ig­na­tion.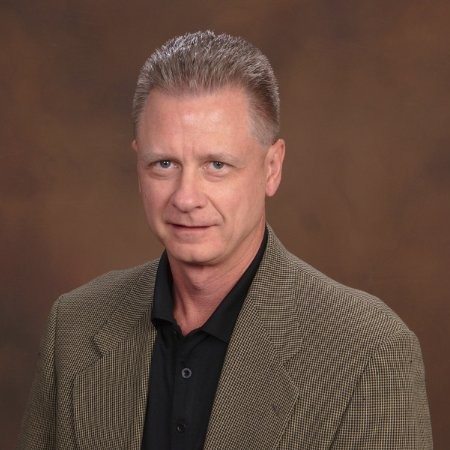 Steven Shall­cross, Syn­thet­ic in­ter­im CEO
To­day, though, af­ter the biotech re­viewed plans for an up­com­ing Phase III pro­gram, they fol­lowed up with the rare news that the FDA is drop­ping the BTD af­ter reg­u­la­tors con­clud­ed that they couldn't fig­ure out why the drug arm ex­pe­ri­enced a high­er rate of deaths in their Phase IIb tri­al.
From their state­ment:
Fol­low­ing FDA's re­view of the ad­di­tion­al da­ta, it was de­ter­mined that the re­quire­ments for Break­through Ther­a­py Des­ig­na­tion were no longer met due to the nu­mer­i­cal im­bal­ance in fa­tal ad­verse events ob­served in the study which could not be ful­ly eval­u­at­ed due to the lim­it­ed safe­ty data­base, and the study's method of sta­tis­ti­cal treat­ment of pa­tients who did not com­plete the study for any rea­son.
The biotech's stock slid 12% in pre-mar­ket trad­ing — falling to 30 cents a share.
You don't of­ten hear about BTD's be­ing with­drawn, but it hap­pens more of­ten than you might think. The Twit­ter buzz that met the news this morn­ing in­clud­ed a link to the FDA's page on BTDs that showed 4 break­through ti­tles were re­scind­ed so far in fis­cal year 2018, which got start­ed Oc­to­ber 1.
The agency set up the BTD pro­gram in or­der to make a com­mit­ment to biotechs to help ac­cel­er­ate the re­view of drugs that war­rant­ed spe­cial at­ten­tion. And it's been gain­ing steam un­der Com­mis­sion­er Scott Got­tlieb, who would like to see more reg­u­la­tors em­brace it the same way the on­col­o­gy di­vi­sion has.
The FDA did ex­press a will­ing­ness to keep help­ing, says Syn­thet­ic Bi­o­log­ics. And the biotech has worked out a plan with reg­u­la­tors on the Phase III de­sign that will keep a care­ful fo­cus on safe­ty, so they can keep a rein on risk.
They al­so agreed that the pri­ma­ry end­point should be "the re­duc­tion of the in­ci­dence of Clostrid­i­um dif­fi­cile in­fec­tion (CDI) in the rib­axa­m­ase treat­ment group rel­a­tive to place­bo."