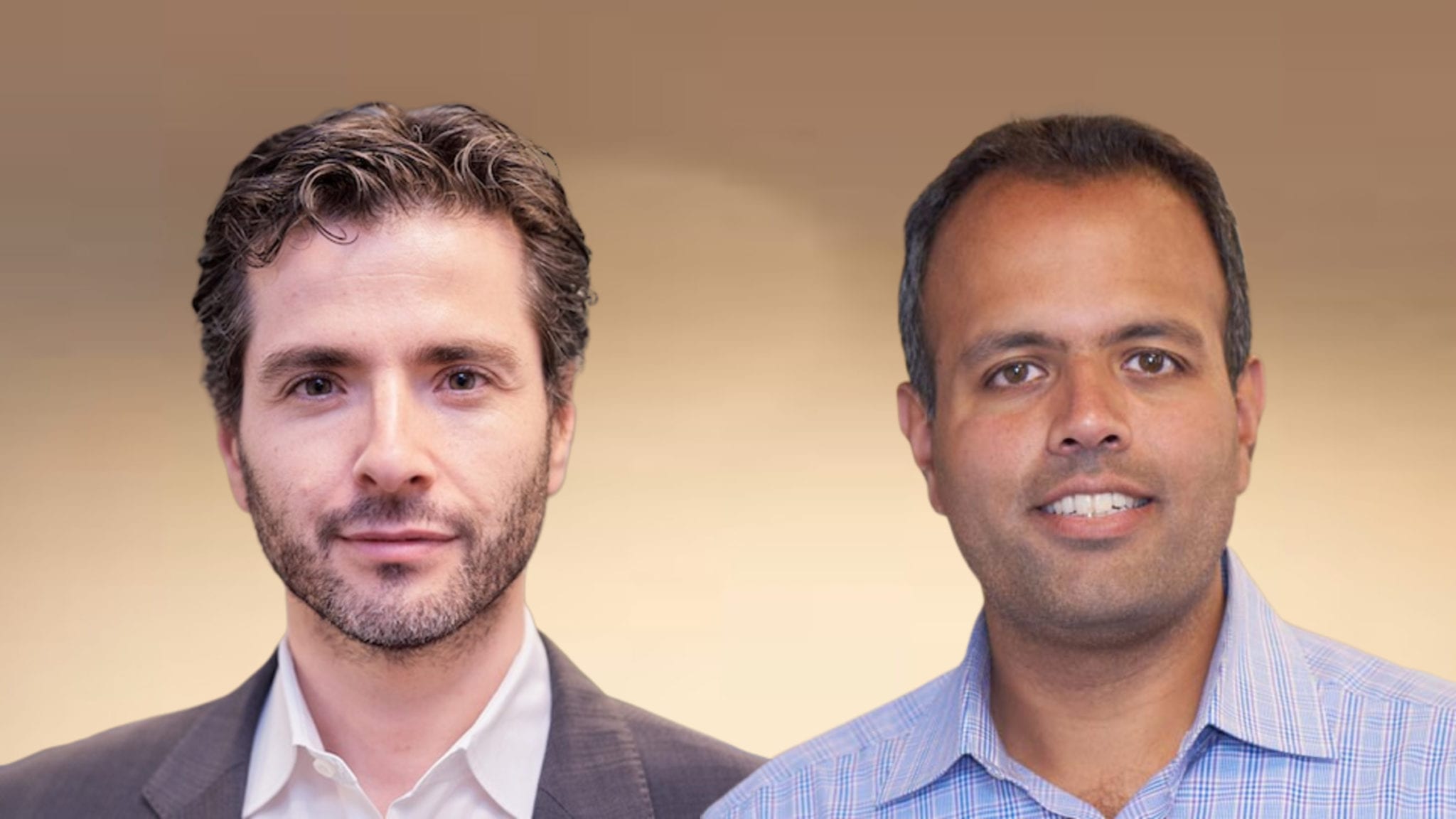 Peter Kolchinsky and Raj Shah (file photo)
Pe­ter Kolchin­sky and Raj Shah's RA Cap­i­tal has $461M more to play with, af­ter 'rapid' in­vest­ment in the last 15 months
Just over 15 months af­ter launch­ing its first ven­ture fund, RA Cap­i­tal Man­age­ment is ready for more. And this time the firm is bring­ing an even big­ger load of cash to the ta­ble.
An­nounc­ing the close of its Nexus II fund on Wednes­day, RA said it raised $461 mil­lion for in­vest­ments in pri­vate com­pa­nies across the biotech in­dus­try. The first ven­ture fund, which raised $300 mil­lion, has churned through rough­ly 80% of its cap­i­tal al­ready, a pace that man­ag­ing part­ner Raj Shah called un­usu­al­ly quick.
"Ob­vi­ous­ly there were some op­por­tu­ni­ties that oc­curred be­cause of Covid-19, and then there were just many across a va­ri­ety of ther­a­peu­tic ar­eas that ul­ti­mate­ly were com­pelling to us," Shah told End­points News. "Based on our deal flow and what we saw, we end­ed up in­vest­ing at a pace that was more rapid than I think is typ­i­cal and than what we had in­tend­ed orig­i­nal­ly."
The new fund will large­ly build off the first, and though the cash pool is still sep­a­rate from RA's main fund, the fo­cus will re­main in the life sci­ences are­na, Shah said. Nexus I saw in­vest­ment across 18 dis­tinct ar­eas and fund­ed 59 com­pa­nies, 15 of which have gone pub­lic or have been ac­quired.
RA's main fund in­vests not on­ly in pri­vate com­pa­nies but al­so par­tic­i­pates in fol­low-on in­vest­ments as well as new­ly-pub­lic com­pa­nies, Shah said.
Shah doesn't ex­pect the Nexus II mon­ey to be in­vest­ed at a sim­i­lar­ly quick pace, though he did say the plan is for Nexus II to be a 10-year fund. That way, RA can stay flex­i­ble with what­ev­er in­vest­ment op­por­tu­ni­ties might come about.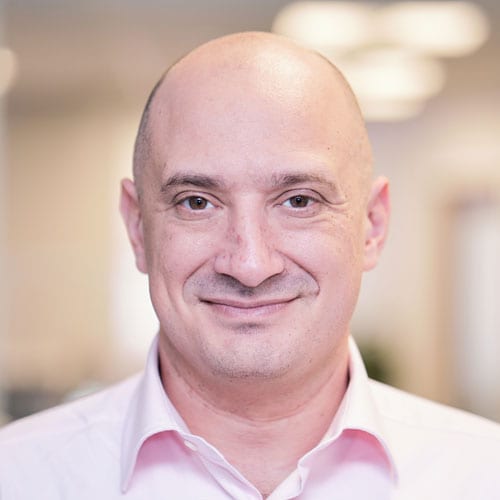 Josh Resnick
Orig­i­nal­ly found­ed by Shah and Pe­ter Kolchin­sky, RA has built up a team of more than 90 em­ploy­ees in­clud­ing over 30 sci­en­tists and re­searchers over the years who pore over all the da­ta and cat­a­log emerg­ing trends, man­ag­ing di­rec­tor Josh Resnick said. Every life sci­ences VC has its own ap­proach to in­vest­ing, but the size of that di­vi­sion — called TechAt­las — is fair­ly atyp­i­cal with­in the in­dus­try and al­lows the firm to keep up with all the in­no­va­tion that's go­ing on in the field right now.
"That gives us a ready source of sys­tem­at­i­cal­ly map­ping and cat­e­go­riz­ing it," Resnick said. "What that al­lows us to do re­al­ly is put any in­vest­ment op­por­tu­ni­ty quick­ly in­to its con­text so that, rather than rush­ing to try to un­der­stand some­thing from first prin­ci­ples, we are ready to re­act to most op­por­tu­ni­ties, frankly, be­cause we know where they fit in­to the mar­ket and in­to a com­pet­i­tive space."
At the end of the day, it's still most­ly about the mon­ey. RA nar­rows their choic­es down to the tech­nolo­gies and R&D that it feels can be the most "dis­rup­tive," Shah said, with the po­ten­tial of be­com­ing the stan­dard of care with­in five to 10 years.
Though RA isn't di­vulging specifics about what it's look­ing at right now, Resnick added they nev­er say no out­right to any­thing.
"We're lucky enough to have the ca­pa­bil­i­ties to be some­what abreast of pret­ty much every ther­a­peu­tic area and so re­spond to things on their mer­its," Resnick said. "Ob­vi­ous­ly there will be some that are more in­vestable than oth­ers, but there's no area that's closed off and there's no area where we say, 'We're go­ing to do X amount in this year.'"