Pe­ter Thiel-backed psy­che­delics play­er ATAI pulls in an­oth­er nine-fig­ure raise. But they're not ready to talk IPO — yet
Rough­ly three and a half months since its last fundrais­ing round, the Pe­ter Thiel-backed ATAI Life Sci­ences has pulled in its lat­est ven­ture haul.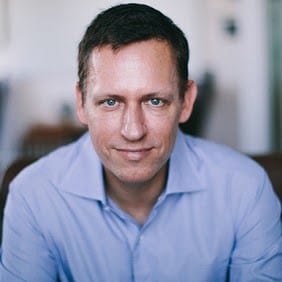 Pe­ter Thiel
The com­pa­ny closed a $157 mil­lion Se­ries D round ear­ly Wednes­day as it press­es the gas on its psy­che­delics-based strat­e­gy. Though the short time be­tween the two rais­es will like­ly fu­el spec­u­la­tion about a po­ten­tial jump to Nas­daq, ATAI isn't ready to talk about that just yet, pre­emp­tive­ly de­clin­ing com­ment on all IPO-re­lat­ed ques­tions.
Nev­er­the­less, it marks a four-month span in which the com­pa­ny has seen near­ly $300 mil­lion of cap­i­tal flow in­to its cof­fers, as well as Thiel join­ing its cadre of in­vestors.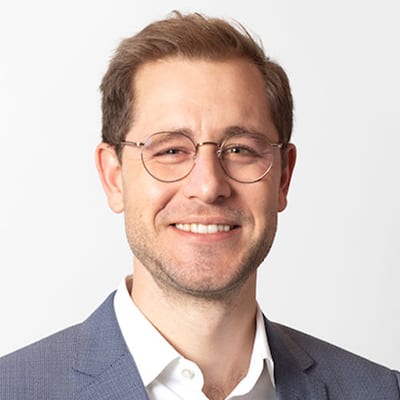 Flo­ri­an Brand
ATAI's busi­ness mod­el for de­vel­op­ing ther­a­peu­tics cov­er­ing a range of men­tal health dis­or­ders — bring­ing port­fo­lio com­pa­nies un­der one um­brel­la — is dri­ving the heavy in­vestor in­ter­est, CEO Flo­ri­an Brand told End­points News. With the new raise com­ing al­most im­me­di­ate­ly af­ter the Se­ries C, ATAI can now "dou­ble down" on its strat­e­gy, Brand said.
"A lot of aware­ness is in­creas­ing that the men­tal health cri­sis is a se­vere is­sue, which has on­ly been am­pli­fied by Covid," Brand said. "The way we've po­si­tioned our­selves gives us a very good op­por­tu­ni­ty to bring more ef­fec­tive treat­ments to the mar­ket and cre­ate in­ter­est among the in­vestor com­mu­ni­ty on more projects."
Right now, ATAI has 13 pro­grams de­vel­op­ing drugs, and has dis­closed two plat­form-based com­pa­nies they've wel­comed in­to their port­fo­lio.
On top of that, the mar­ket has seem­ing­ly val­i­dat­ed ATAI's fo­cus on psy­che­delics. Brand point­ed to Com­pass Path­ways' $146.6 mil­lion IPO last Sep­tem­ber as a key de­vel­op­ment for le­git­imiz­ing what ATAI is al­so try­ing to ac­com­plish.
Com­pass's most re­cent da­ta come from De­cem­ber 2019 in a Phase Ib tri­al, show­ing their man-made ver­sion of the chem­i­cal psilo­cy­bin — a psy­choac­tive in­gre­di­ent found in some species of "mag­ic mush­rooms" — had been well-tol­er­at­ed in 89 healthy vol­un­teers. Co­in­ci­den­tal­ly or not, Com­pass al­so brought in in­vest­ments from Thiel to re­search psilo­cy­bin with psy­cho­log­i­cal sup­port as a treat­ment for men­tal ill­ness­es such as de­pres­sion, anx­i­ety and ad­dic­tion.
Though the cash has been flow­ing in for ATAI, the M&A land­scape has been qui­et since their Jan­u­ary deal to ac­quire schiz­o­phre­nia-fo­cused com­pa­ny Recog­ni­fy Life Sci­ences. Brand said he's hop­ing that ATAI's ac­qui­si­tion ap­petite will kick back in­to gear with the new Se­ries D.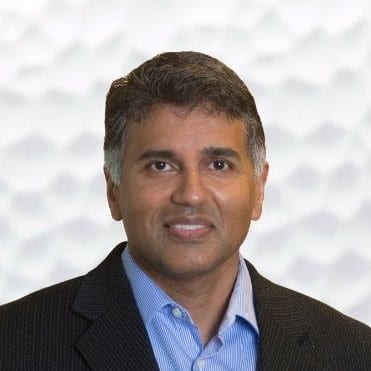 Srini­vas Rao
But ATAI's big­ger goal over the next few years, now that they have some more cash to ex­pand their port­fo­lio, is to push the psy­che­delics space to re­sem­ble pre­ci­sion med­i­cine. ATAI is ul­ti­mate­ly work­ing to­ward dig­i­tal ther­a­peu­tics that can ide­al­ly pre­dict what treat­ments might work best for spe­cif­ic pa­tients, CMO Srini­vas Rao told End­points.
It's still too ear­ly for the com­pa­ny to di­vulge too much of its ef­forts on this front, Rao said, but once they get the ball rolling they hope to push for­ward an "ag­gres­sive" time­line.