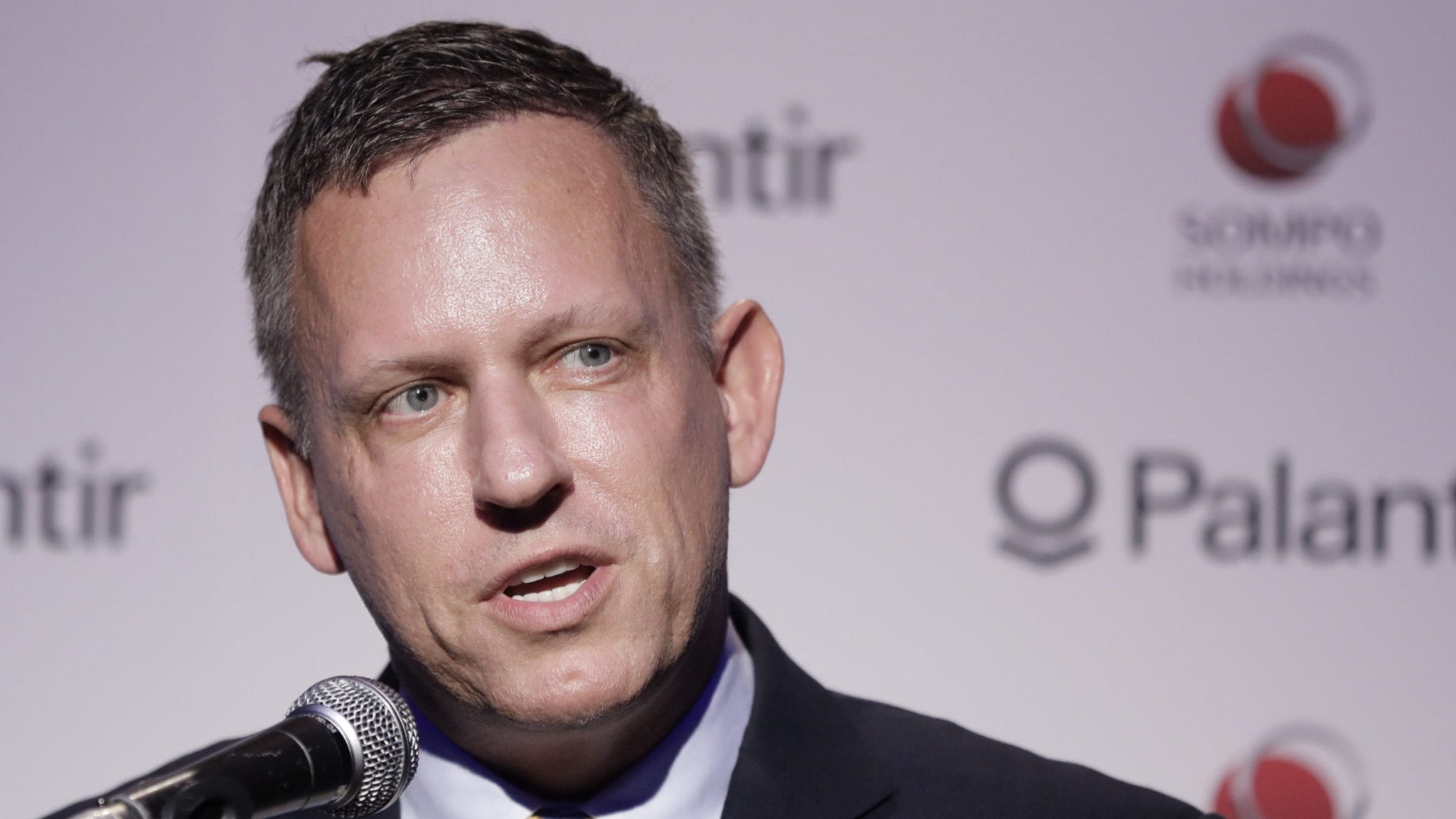 Peter Thiel, Getty (Photographer: Kiyoshi Ota/Bloomberg)
Pe­ter Thiel's psy­che­delics-fo­cused ATAI ac­quires ma­jor­i­ty stake in Recog­ni­fy and its lead schiz­o­phre­nia can­di­date
Bil­lion­aire Pe­ter Thiel has made sig­nif­i­cant and some­times con­tro­ver­sial push­es in­to life sci­ences over the past few years, and one of his star­tups out of Berlin has made a new ac­qui­si­tion less than two months af­ter achiev­ing uni­corn sta­tus.
ATAI Life Sci­ences pur­chased a ma­jor­i­ty stake Tues­day in Recog­ni­fy Life Sci­ences, a com­pa­ny fo­cused on de­vel­op­ing treat­ments for cog­ni­tive im­pair­ment as­so­ci­at­ed with schiz­o­phre­nia. The fi­nan­cial terms of the deal weren't dis­closed, but the ac­qui­si­tion fol­lows up a $125 mil­lion Se­ries C in No­vem­ber co-led by Thiel, lead­ing to a post-mon­ey val­u­a­tion of about $1 bil­lion for ATAI.
Recog­ni­fy adds to ATAI's port­fo­lio of com­pa­nies with psy­che­del­ic and non-psy­che­del­ic ap­proach­es to men­tal health dis­or­ders, in­clud­ing de­pres­sion, anx­i­ety and ad­dic­tion. Tues­day's deal cen­ters around Recog­ni­fy's lead pro­gram, RL-007, a small mol­e­cule that the com­pa­ny says can mod­u­late three mech­a­nisms cen­tral to learn­ing and mem­o­ry: the cholin­er­gic, NM­DA and GA­BA type B re­cep­tor sys­tems.
"We're fo­cused on CNS and with­in CNS men­tal health in­di­ca­tions, and we're not lim­it­ed to ad­dic­tion, de­pres­sion, anx­i­ety, but will holis­ti­cal­ly ex­plore any­thing cat­e­go­rized in the DSM-5," ATAI CEO Flo­ri­an Brand told End­points News. "[Schiz­o­phre­nia] is very much in our wheel­house."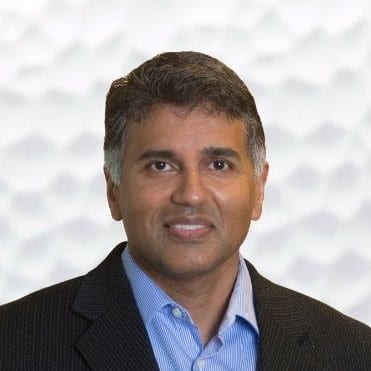 Srini­vas Rao
ATAI has com­plet­ed sev­en Phase I and two Phase II stud­ies for RL-007, but the ma­jor­i­ty of these were re­lat­ed to pain in di­a­bet­ic neu­ropa­thy, CSO Srini­vas Rao told End­points News. Three of those stud­ies demon­strat­ed im­prove­ments in ver­bal learn­ing and mem­o­ry, ATAI said, in­clud­ing in a large Phase II study of sub­jects with pe­riph­er­al neu­ro­path­ic pain.
The plan go­ing for­ward, Rao said, is to try to ex­tend the re­sults seen in these ear­li­er stud­ies and see if the com­pound's mech­a­nism can be fur­ther es­tab­lished. Recog­ni­fy had in­clud­ed sec­ondary end­points in cog­ni­tive per­for­mance in their neu­ro­path­ic pain stud­ies, in­clud­ing a chal­lenge study in healthy vol­un­teers with the mo­tion-sick­ness drug scopo­lamine, and ATAI's goal is to pur­sue those sig­nals in an open-la­bel tri­al ex­pect­ed to launch ear­ly this year.
"We have a bio­mark­er we can use, which are these EEG pa­ra­me­ters," Rao said. "There were par­tic­u­lar phe­nom­e­na not­ed in the scopo­lamine chal­lenge, ba­si­cal­ly that slows down the fre­quen­cies in your EEG; that's some­thing seen in folks with schiz­o­phre­nia. So that's one of the first things we want to see, can you ac­tu­al­ly in­crease the fre­quen­cy … which would be con­sis­tent with pro-cog­ni­tive ef­fects."
ATAI got start­ed back in 2018 as R&D in­ter­est — and in­vestor fund­ing — in psy­che­delics picked back up to see if the field could prove fruit­ful in men­tal-health con­di­tions. The area had been large­ly aban­doned since the des­ig­na­tion of psy­che­del­ic mol­e­cules as con­trolled sub­stances in the 1970s and sub­se­quent crack­down, but a group of re­searchers has been dip­ping their toes to try to en­gi­neer new ver­sions of those com­pounds.
Tues­day's ac­qui­si­tion comes about five months af­ter ATAI picked up Em­path­Bio, which is ad­vanc­ing a new MD­MA treat­ment for PTSD. Though that out­fit is far from the clin­ic, ATAI hopes its can­di­dates have bet­ter pro­files than those in ear­li­er re­search where sci­en­tists had to ad­min­is­ter vari­a­tions of the par­ty drug over mul­ti­ple days, in fa­cil­i­ties where pa­tients had to be su­per­vised by trained pro­fes­sion­als for hours.
Thiel, who made his for­tune from co-found­ing Pay­Pal and mak­ing the first out­side in­vest­ment in Face­book, has been busy as well. He joined a $35.4 mil­lion Se­ries B for Pep­ti­log­ics, a pep­tide drug de­sign and de­vel­op­ment biotech, in De­cem­ber, and hopped on­to the board of Eli Lil­ly part­ner Ab­Cellera one month ear­li­er.