Vlad Coric, Biohaven CEO (Photo Credit: Andrew Venditti)
Pfiz­er and Bio­haven bring rimegepant to Eu­rope as mi­graine war with Ab­b­Vie heats up
Ab­b­Vie's been crank­ing up the heat on Bio­haven's oral mi­graine med Nurtec with its ri­val Qulip­ta. Bio­haven's so­lu­tion? Take the com­pe­ti­tion over­seas.
Nurtec — or rimegepant, as it's known chem­i­cal­ly — is now the first drug ap­proved in the EU for both acute and pro­phy­lac­tic treat­ment of mi­graines, where it will be mar­ket­ed as Vy­du­ra. That's good news for Pfiz­er, which inked a $1.2 bil­lion deal with Bio­haven back in No­vem­ber to take the lead on ex-US sales. And ac­cord­ing to the phar­ma gi­ant, a UK ap­proval should come any time now.
"To­day's ap­proval marks a huge step for­ward for pa­tients in Eu­rope who are liv­ing with mi­graine," Pe­ter Goads­by, di­rec­tor of the UK's Na­tion­al In­sti­tute for Health and Care Re­search (NIHR) Clin­i­cal Re­search Fa­cil­i­ty, said in a news re­lease.
Rimegepant is part of a class of med­i­cines called cal­ci­tonin gene-re­lat­ed pep­tide (CGRP) re­cep­tor an­tag­o­nists and works by block­ing the ac­tion of a nat­ur­al sub­stance in the body re­spon­si­ble for mi­graine headaches. Bio­haven, a Yale spin­out, snagged its first ap­proval as an acute treat­ment back in Feb­ru­ary 2020. Since then, Bio­haven has ex­pand­ed the dis­solv­ing pill's la­bel to in­clude the pre­ven­tion of episod­ic mi­graines.
The in­dus­try has come a long way since the first drugs were ap­proved to pre­vent mi­graines. Gal­canezum­ab (or Em­gal­i­ty), for ex­am­ple, re­quires pa­tients to self-in­ject one dose per month. But in­jectable drugs may soon be nee­dled out by oral can­di­dates like ato­gepant (Qulip­ta) and rimegepant. Both Ab­b­Vie and Bio­haven tout their oral drugs as first of a kind.
Vy­du­ra's specif­i­cal­ly ap­proved for the acute treat­ment of mi­graine with or with­out au­ra, and the pro­phy­lax­is of episod­ic mi­graine in adults who have at least four mi­graine at­tacks per month. The news comes just a cou­ple of months af­ter the EMA's Com­mit­tee for Med­i­c­i­nal Prod­ucts for Hu­man Use (CHMP) gave the drug a nod back in Feb­ru­ary.
Ab­b­Vie — which picked up Qulip­ta in its $63 bil­lion Al­ler­gan buy­out — scored an ap­proval for mi­graine pre­ven­tion in the US back in Sep­tem­ber, months be­hind Nurtec. Even so, Goads­by said the move sig­naled a "broad­er shift in the treat­ment and man­age­ment par­a­digm for the mi­graine com­mu­ni­ty."
More than 1 bil­lion peo­ple in the world are bogged down by mi­graine headaches, ac­cord­ing to Ab­b­Vie, in­clud­ing 39 mil­lion in the US alone.
But Bio­haven's not go­ing down with­out a fight. The com­pa­ny re­port­ed $463 mil­lion in Nurtec sales for 2021, with $190 mil­lion of that in the fourth quar­ter alone. Dri­ving that growth was mas­sive sell­ing, gen­er­al and ad­min­is­tra­tive (SG&A) spend­ing, to­tal­ing $189 mil­lion in the fourth quar­ter, an in­crease of 66% over the same pe­ri­od last year.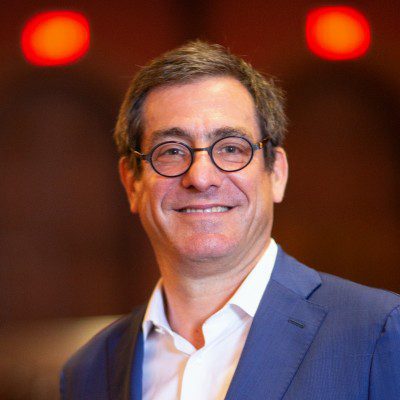 Matthew Buten
"The in­crease was pri­mar­i­ly due to in­creased pro­mo­tion­al ac­tiv­i­ty sup­port­ing Nurtec ODT com­mer­cial sales in 2021," Bio­haven CFO Matthew Buten said ear­li­er this year.
The com­pa­ny has tapped a suite of celebri­ty spokes­peo­ple to ap­pear in Nurtec ad cam­paigns, in­clud­ing ac­tress and TV host Whoopi Gold­berg, re­al­i­ty star Khloé Kar­dashi­an and the NASCAR Rick Ware rac­ing team.
Mean­while, Ab­b­Vie re­cruit­ed ten­nis star and mi­graine suf­fer­er Ser­e­na Williams to its "Any­time, Any­where" cam­paign for Ubrelvy, its CGRP re­cep­tor an­tag­o­nist for the treat­ment of acute mi­graine.